Sales Have Ended
Registrations are closed
Thank you for your interest in the Kelly Clark Spirit Awards. Registration for this event is closed.
Sales Have Ended
Registrations are closed
Thank you for your interest in the Kelly Clark Spirit Awards. Registration for this event is closed.
Description
Please Join Us

Let's celebrate the healing legacy of Kelly Clark and his devotion to helping others overcome addiction.
The Kelly Clark Spirit Awards benefit Hazelden Betty Ford's lifesaving efforts in fighting Oregon's opioid epidemic.
$75 per person
RSVP by May 3



Emcee
William C. Moyers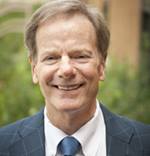 2019 Special Honoree
Brent Canode
Alano Club of Portland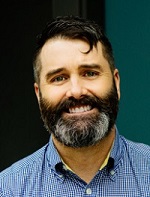 For event questions, contact Jan Hart via email or call 1-760-773-4105
For sponsorship information, contact Greg Fisher at 1-760-636-5846

HONORING THE LEGACY OF KELLY CLARK
The Hazelden Betty Ford Foundation hosts the annual Kelly Clark Spirit Awards in honor of Kelly Clark and the thousands of lives that he touched through his compassionate service to the Portland community. The net proceeds from the philanthropic event will go toward helping combat the opioid crisis in Oregon.
Kelly Clark was a Portland lawyer well-known for his civic leadership and recovery advocacy, as well as for his successful lawsuit involving the Boy Scouts of America.
Kelly also served on the Board of Trustees of the Hazelden Betty Ford Foundation's Springbrook facility in Newberg, Oregon. In that role, he consistently helped others needing addiction treatment through patient aid. He also generously provided education to those working in the treatment field by sponsoring a successful and well-attended addiction conference in Portland.
Clark died in December 2013.
Hazelden Betty Ford Foundation Photo Policy
By attending this public event, I hereby grant the Hazelden Betty Ford Foundation the right to use and publish photographs and videos of me, or in which I may be included, for editorial trade, advertising, and any other purpose and in any manner and medium and to alter the same without restriction. I hereby release the Hazelden Betty Ford Foundation and its legal representatives and assigns for all claims and liability relating to said photographs and videos.