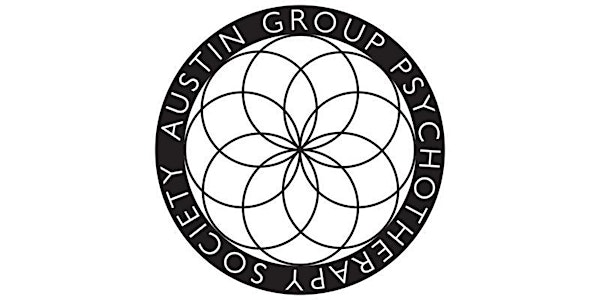 The Therapist's Resistance to Group: You Mean I'm Not the Only One?
Join Anna Graybeal and Rhea Pledger for an online, two-day experiential institute!
Refund Policy
Contact the organizer to request a refund.
Eventbrite's fee is nonrefundable.
About this event
The Therapist's Resistance to Group: You Mean I'm Not the Only One?
We therapists, being just as human as our clients, have all kinds of resistance to group therapy. Groups stir up lots of uncomfortable emotions, and, given that our first group experiences occurred in our families, many of these tap into vulnerable areas of our psyches.
It's scary to talk to clients about adding group treatment (what if they think we're greedy?) and frustrating when they rebuff us (are they now going to abandon us?). It's challenging to find enough clients to make a group (what if we aren't that well-liked?) and yet it's also nerve-wracking to face a roomful of eyes (what if we have no idea what we're doing?). It's not always easy to get them to talk to each other instead of to us (what if we can't steer this ship?) and it's hard to carve out an hour and a half every week knowing the commitment may last for years (will they need us forever?).
Have we scared you yet? Well, thank goodness you're not alone!
In this institute, we will explore our resistance to group in all its forms. We will learn what that resistance may mean for us and get help in moving past it. This work will allow us to be more effective with our own clients and their resistance to group. Working on our resistance together, we will build understanding through connection and create more room for you and your groups to grow and thrive.
Leaders: Anna Graybeal, PhD, CGP, SEP; Rhea Pledger, MA, LPC, CGP
Tickets Available: Tuesday, September 8, 2020, at 8:01am
About the Presenter:
Rhea and Anna are passionate about the power of group therapy. Between the two of them, they lead 5 weekly psychotherapy groups, one of which they co-lead together. They are both proactive in their own personal and professional growth, participating in weekly therapy and training groups and also studying at the Center for Group Studies in New York. They have been colleagues and friends for about 10 years, have a combined 25 years of experience, and share a love of yoga. And, finally, they have each worked for years on their own resistance to group therapy!
Cost: $160 per person
Limit: 12 slots available
Levels of Experience: This Institute is intended for ALL AGPS members, regardless of experience level.
CEUs: 9 Continuing Education credits offered for Psychologists, Social Workers, LPCs, and LMFTs.
Schedule:
Saturday, October 3, 2020
9-10:30am Group
10:30-10:45 Break
10:45am-12:15pm Group
12:15-1:45 Lunch Break
1:45-3:15 Group
3:15-3:30 Break
3:30-5pm Group
Sunday, October 4, 2020
9-10:30am Group
10:30-10:45 Break
10:45-12:15 Group, Evaluations
Objectives:
Participants will be able to:
1: Understand the concept of resistance from a modern analytic perspective.
2: Provide examples of their own resistance to group.
3: Develop greater understanding of their resistance to group, including its origins, and have more flexibility around how to respond to that resistance.
What Are Group Institutes?
Institutes are a highly experiential form of small group teaching led by experienced instructors. They are intended to develop therapy skills relevant to leading groups. They often offer a chance to explore a particular theme in greater depth or to experience a different theoretical approach. Institutes are primarily designed for mental health professionals who have clinical psychotherapy experience. While institutes are not therapy, they are process-oriented and it is expected that they may stir feelings spanning the whole range of human experience. Members agree to attend the entire group, to participate actively, and to respect the confidentiality of the other members. The secure environment of these small groups allows for rich cognitive and deep emotional learning about group process and oneself, not to mention a chance for personal and professional renewal.