This August, The Theater at Woodshill is thrilled to return to the Rose Theater with Stephen Massicotte's rustic play, Mary's Wedding
About this event
We're back!
The Theater at Woodshill is proud to present Mary's Wedding by award-winning playwright Stephen Massicotte on August 26-28.
On the eve of World War I, Mary and Charlie find themselves stranded in a barn during a thunderstorm. Although scorned by Mary's high society mother, their tender romance blooms even after Charlie enlists in the cavalry. Mary's Wedding is a gorgeous testament to the power of love, loss, hope, and memory amidst the tragedies of war. 
Join us at the Rose Theater for our return to live, in-person events!
Directed by Kelly Galvin
Starring
Caroline Emily Calkins as Mary
Gregory Boover as Charlie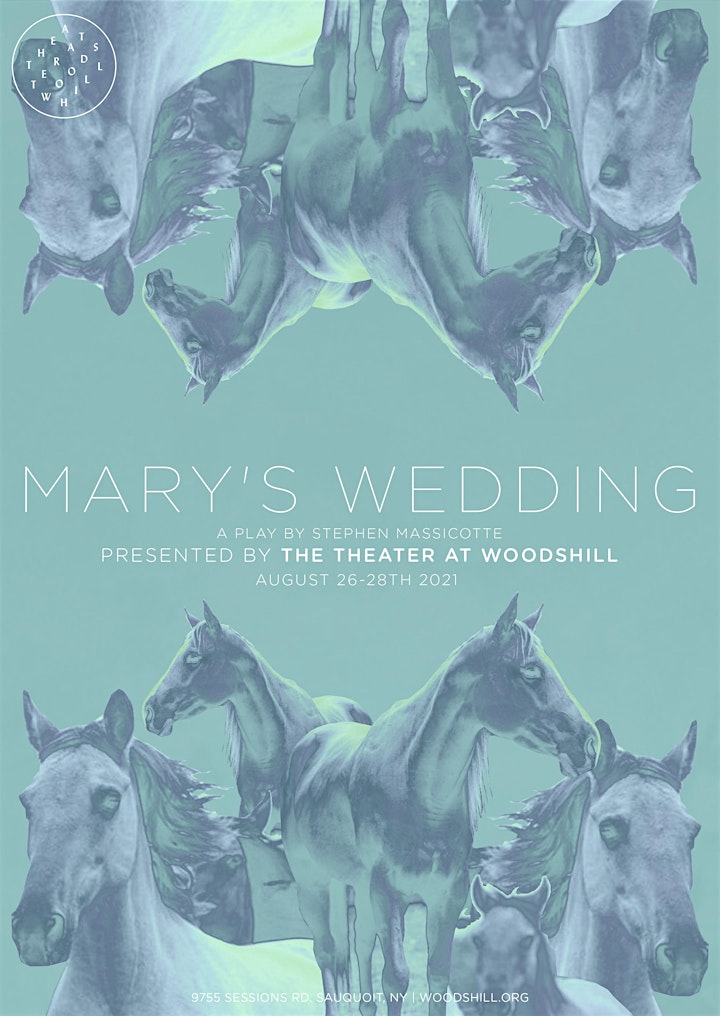 Organizer of The Theater at Woodshill Presents: Mary's Wedding
The Theater at Woodshill is a 501(c)3 non-profit theater company dedicated to providing a world-class home for the works of William Shakespeare on a beautiful farm in Central New York. Our objective to create a hybrid community of actors & other theater professionals in New York City, and the native talents of the actors, producers, and audiences of the Mohawk Valley. Since the summer of 2016, The Theater at Woodshill, and its non-profit parent corporation, Woodshill Inc, have been forging this new community in an English-style Round Roof barn in Sauquoit, NY. We are glad to welcome one and all.