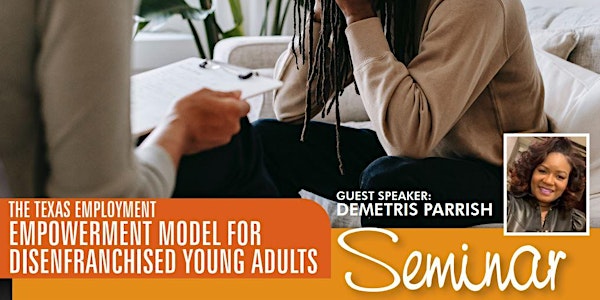 The Texas Employment Empowerment Model for Disenfranchised Young Adults
Join to hear guest speaker Demetris Parrish discuss The Texas Employment Model for Disenfranchised Young Adults
About this event
The Texas Employment Empowerment Model for Disenfranchised Young Adults is a program that aims to increase employment outcomes for youth who are a part of the foster system and/or sexually exploited with supportive services and resources through strategic collaborative partnerships.
• Learn how to identify trauma in the workplace and how employers will be able to support employees suffering from trauma with information and available resources
• Tap into a Hidden Pool of Talent – and learn new ways on how to tap into a "hidden" pool of talent.
• Employers will gain information about Texas Business Against Traffickers, and the Secretary of State's fight against trafficking.
Following your Eventbrite registration, you will receive a final confirmation email from Zoom containing information about joining the seminar 3-5 days.