Description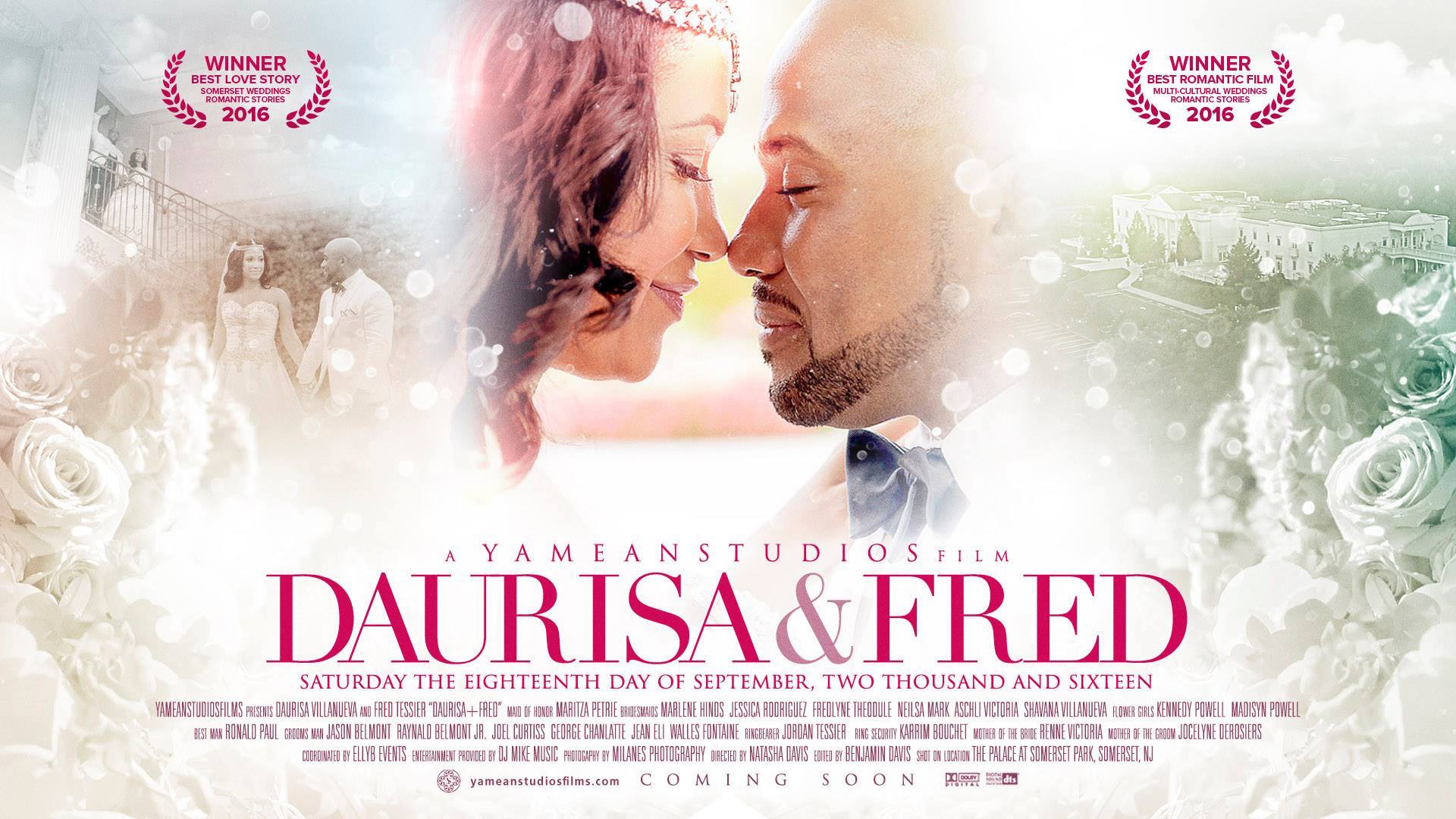 (CLICK ON THE IMAGE TO PREVIEW THE MOVIE TRAILER)
Dear Friends,
Since Daurisa and I didn't have the opportunity to invite ALL of our family and friends to witness (and celebrate) our wedding day festivities in person, we decided to rent a movie theater and create a special exclusive movie premiere event; for you and one guest to fully experience our wedding video in cinema-form. All for the very first time, and also before anyone else!!
With that being said, we would like to invite you and one guest to join us on Saturday, April 29th, 2017 at 11:00AM SHARP at Kew Gardens Cinemas, located at 81-05 Lefferts Boulevard, Queens, NY 11415.
Please note that this is a PRIVATE movie screening with a very limited guest list, therefore we ask that you do not forward this invitation to others. Also, vehicle parking is very limited in the neighborhood, therefore we ask that you please arrive early to enjoy the full movie, which will only be playing from 11AM-12PM.
For your convenience, popcorn, candy, nachos, ice cream, beverages and so much more will be available for purchase upon entry, so please be sure to make your way to the concession stand right away because once again the movie will start at exactly at 11:00AM SHARP!
Looking forward to seeing you there!
Sincerely,
Mr. & Mrs. Fred Tessier
DRIVING DIRECTIONS FROM BROOKLYN
http://mapq.st/2nObDdk
DRIVING DIRECTIONS FROM QUEENS/LONG ISLAND
http://mapq.st/2nOhQ8Z
SUBWAY DIRECTIONS
Take the E or F train to Kew Gardens/Union Turnpike and walk to the entrance of the theatre.
Take the Long Island Railroad (LIRR) to Kew Gardens and walk to the entrance of the theatre.