The Terrorist Next Door: What Police Need To Know About Domestic Terrorism

Tuesday, October 17, 2017 at 8:00 AM

-

Wednesday, October 18, 2017 at 4:00 PM (EDT)
Event Details
Central Virginia Criminal Justice Academy
and Rubicon Training Group presents....
THE TERRORIST NEXT DOOR: What Police Need to Know About Domestic Terrorism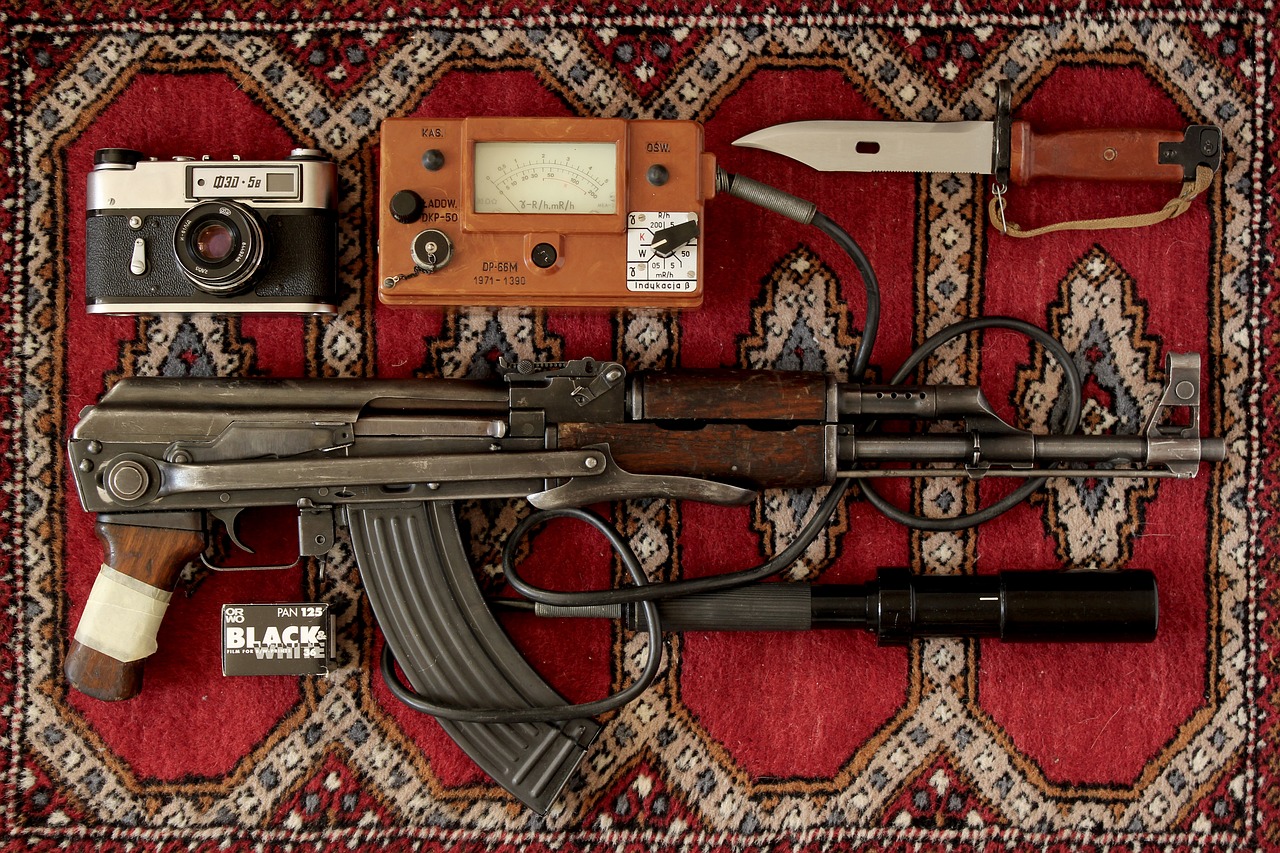 October 17-18, 2017 - Lynchburg, Virginia
---
TOPIC: 
Domestic terror attacks are increasing in frequency and lethality.  Here in the West, attacks in Europe and America are happening so fast it's hard for security professionals to keep up.   
When an attack hits home, it's not the CIA or FBI who are first on the scene, it's the local police. They are on the front lines saving lives, protecting the scene and securing evidence.
However, the police are also becoming targets as well. With the increase of IED's, Active Shooter engagements, and ambush attacks from jihadists and other leftist groups, there's never been a more dangerous time to be a police officer.
There's a misconception that nothing can be done to prevent these attacks, but that's wrong.  The fact is that local authorities are in a better position to intercept and thwart these domestic attacks than their federal counterparts. But it takes knowledge. And it takes training.  
Utilizing tactics and strategies from the US and other counter-terror methods, The Terrorist Next Door: What Police Need to Know About Domestic Terrorism, is the only course of its kind designed to: 
Raise Your Awareness;

Develop Understanding of the Threat; and

Enhance Your Defensive Capabilities
PROGRAM OF INSTRUCTION
Day 1:  Understanding the Threat
5 Myths About Lone Wolves: How Politicians and Media Are Getting Our Citizens Killed

How Terrorists Target & Plan Attacks

in Your Community

Learn How Terrorists Recruit and Operate In Plain Sight
The Connection Between Global Networks & the Individual

Case Studies & Lessons From Recent Attacks

AND MORE..
Day 2:  Intercepting and Preventing Attacks
Why Police Are Being Targeted and

How to Protect Yourself

Learn Threat Recognition, So You Can Thwart Attacks Before They Occur

How

to Engage Suspicious Individuals

Counter Ambush Tactics

: Seeing the Attack Before It Occurs

Scenario Drills and Practical Exercises

AND MORE….
INSTRUCTOR:  Mark Booher is the Senior Instructor for Rubicon Training Group, an intelligence and security operations training provider.
Mark is a veteran of the United States Army where he served in the intelligence and security field conducting force protection and security operations.  Mark has studied both the US and British Interrogation Methods and is a Certified Close Protection Specialist.  Mark has trained or deployed with every branch of the U.S. military, multi-national forces, and has trained in the West Bank with members of the Israeli Defense Force. 
After the military, Mark studied law at University of Arkansas and spent 6 years as a deputy district attorney where he conducted numerous jury trials in cases ranging from murder, robbery, and other crimes of violence.
He has trained thousands of members of the military, law enforcement and the private sector on intelligence and security operations and is a contributor to The Counter Terrorist Magazine.
 TARGET AUDIENCE:  All members of the criminal justice community (sworn and non-sworn).
 LOCATION
Central Virginia Criminal Justice Academy
1200 Church Street
Lynchburg, Virginia 24504
Co-sponsored by Training Force USA 

DATES & TIMES
Tuesday and Wednesday, October 17-18, 2017

Class starts at 8:00 AM Sharp and ends at 5:00 PM (EST)

 

 
COST:  $349.00 per person
REGISTRATION:

Please follow the page prompts for quick, easy registration and confirmation.
PAYMENT OPTIONS:
Check made payable to:
RUBICON TRAINING GROUP
PO Box 3311
Fayetteville, AR 72702
Cancellations and Substitutions: 
Upon submission of this registration, participants are responsible for payment of this course. Please note that if you do not attend, you are still responsible for payment.

Substitutions may be made at any time by phone, e-mail.
QUESTIONS:
Mark Booher,    
Phone:  479-871-7580
E-mail:  info@rubicontraininggroup.com
 SPACE IS LIMITED!!!  REGISTER TODAY!!!
When & Where

Central Va Criminal Justice Academy
1200 Church Street
Lynchburg, VA 24504


Tuesday, October 17, 2017 at 8:00 AM

-

Wednesday, October 18, 2017 at 4:00 PM (EDT)
Add to my calendar
Organizer
Mark Booher, JD, CPS, is the founder and senior instructor for The Barritus, a provider of security and intelligence training for the military, law enforcement, and the private sector.  Mark spent five years in the United States Army, where specialized in force protection, security and intelligence operations.   
Mark is also a Certified Executive Protection Specialist and has traveled to the West Bank to train in the Israeli counter-terrorism and security methods. 
Following his military service, Mark studied law at the University of Arkansas and spent 6 years as a deputy prosecuting attorney.  He is an experienced litigator with numerous jury trials in cases ranging from murder and robbery; to sex crimes; drugs and violent assaults.  Mark has trained hundreds of law enforcement, military, and civilian personnel on the subjects of intelligence and security operations and is a contributor to The Counter Terrorist Magazine.
To learn more about Mark and other Barritus instructors, visit. www.Barritus.us.