the Terminus 5C: Resurgens.

Saturday, October 12, 2013 from 12:00 PM to 5:30 PM (EDT)
Event Details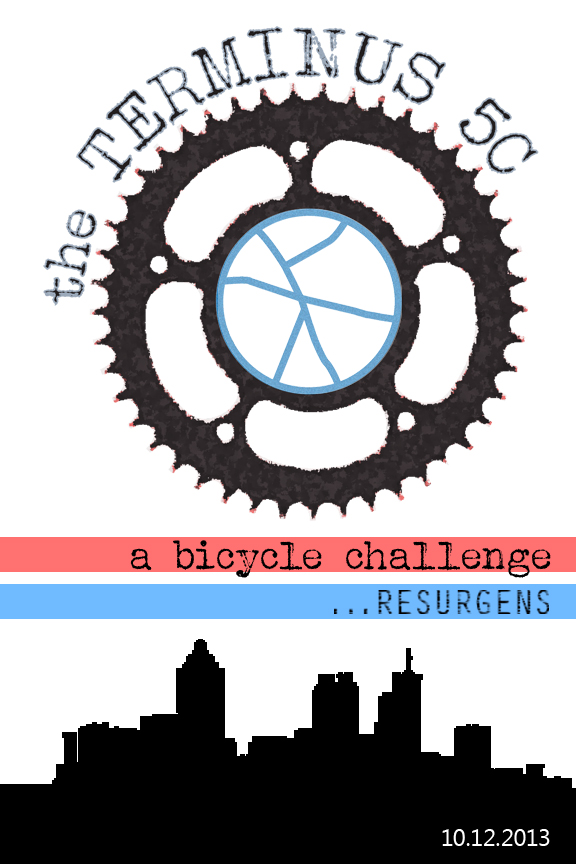 bikes.
brains.
beer.

the Terminus 5C: Resurgens.

5 cycle-friendly bars.
5 physical & mental challenges.
5 hours to make the rounds and win as many points as you can.

The Terminus 5C is an annual fundraising bicycle ride for the Atlanta Bicycle Coalition hosted and run by The Mobile Social.

Purpose:
Bike to as many of the stops as you can, completing both mental and/or physical challenges. The Terminus 5C isn't about being fast... it's about completing the 5 Challenges.
Grand prize:
Vintage Miyata Bike.  Plus tons of other gear/swag.

Date:
Saturday, Oct 12th
11am : Registration at Woodruff Park.
12pm : The adventure begins.
5.30pm : After party at Mother.


Registration Info:
- $10 ABC Member (Gets you in the challenge & bracelet to after party/keg)
- $20 Non-ABC Member (Gets you an ABC Membership, access to the challenge & bracelet to after party/keg)
***Prices go up $5 for day of registration***

------------------------------------------------------------------------
FAQS:
Q. Where does the money go to from ticket sales/donations?
A. The Atlanta Bicycle Coalition.
Q. Is this a Race?
A. No, it's a challenge! Thus, each challenge will take some time to complete. So plan on hanging out at each stop, playing the games, meeting people, and then enjoying the restaurants/bar specials.

Q. My bike is old/not a road bike/isn't the best/some other bike reason.
A. Totally ok. Again, this isn't a race. As long as your bike can get you from Point A to Point B, you'll be golden. Always a great idea to have everything working properly and tuned up.

Q. Will there be SAG Support?
A. No. Make sure to bring extra tubes/pump/etc. At each stop, there will be plenty of people to help you, but between stops you will be on your own.

Q. What's the skill level?
A. As long as you can bike Atlanta's streets, you will be fine. There are hills. We can't change that. Know that you may encounter some tracks with the Street Car. Read how to cross them.


Q. Are the games at each individual bar/restaurant drinking/alcohol games?
A. No. We're saving the jamming for the after party (free beer). There will be specials at each bar (food, etc.), but the games will be focused on Mental & Physical Challenges. But when you're done, you will be hungry. And thirsty.

Q. If I'm under 21, can I still ride and participate?
A. Totally. But you will not be allowed to drink. 

Q. What do I wear for these awesome challenges?
A. Shoes you can move and clothes you can groove in.

Q. Can I make a team?
A. Ride with friends but score points as individuals. This is a social challenge. So bring a friend.

Q. Are there prizes?
A. Tons. Bike bags, 10K tickets, water bottles, bike repairs, and, the grand prize, a Vintage Miyata Bike.
Q. Can I volunteer?
A. Totally! Please fill out our volunteer form.

------------------------------------------------------------------------
Sponsors: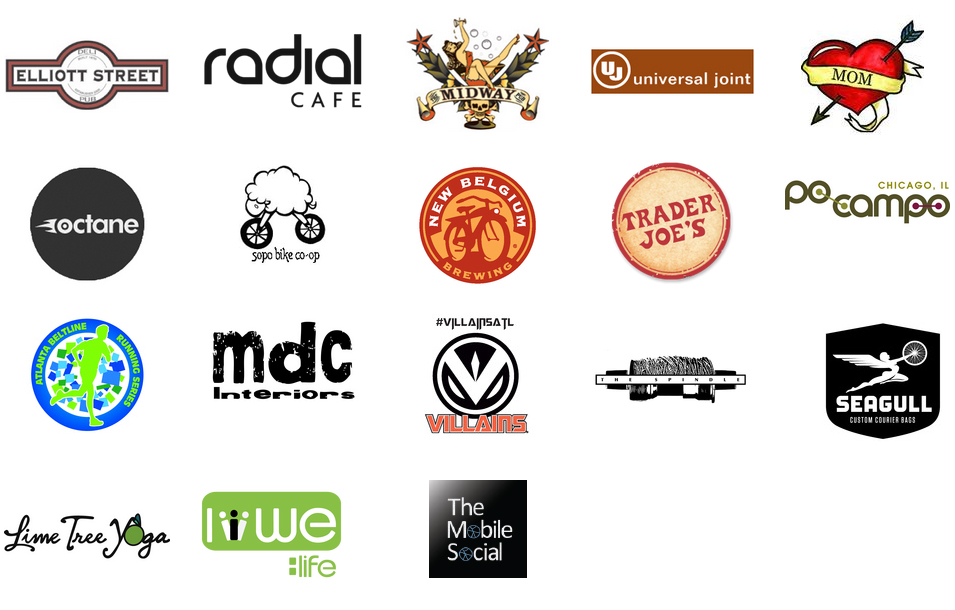 When & Where

Meets at Woodruff Park
91 Peachtree Street Northeast
Atlanta, GA 30303


Saturday, October 12, 2013 from 12:00 PM to 5:30 PM (EDT)
Add to my calendar
Organiser
The Mobile Social is a monthly group bicycle ride, meeting every 2nd Friday of the month. Be Social. Ride Bikes.