Description
Join Joe Hudson, successful Venture Capitalist, and deep spiritual explorer as we navigate the convergennce of the two with a talk, and experimental interactive meetup structure. Dr. Breeze Harper specialized in educational technolgies at Harvard, and will explore the use of technology, and mindfulness in challenging systemic racism. And by popular demand, we'll also have healthy organic snacks (Which is one reason why the price is increased).
Joe Hudson seemingly lives a double life. By day he's a successful Venture Capitalist, focused on conscious and green projects. He was the largest investor in the first Sustainable Agriculture IPO on NASDAQ, and supported 1000% growth over three years for Hand in Hand Parenting. By 'night' his 20+ years of personal and spiritual development have resulted in a unique and powerful abilty to guide individuals and groups through a process of profound transformation. Joe will share the convergence of these areas of wisdom, in the form of a talk, and an experimental meetup format.
The talk will bring to bear Joe's extensive experience in both investment and consciousness to explore his vision of how these worlds are, and will continue to merge. He will also discuss perspectives on the relationship between using technology for transcendence, and for personal development & healing.
After the talk, Joe, in collaboration with the CH organizers, will implement a totally new meetup structure based on continual feedback from you all. The new format has two primary goals:
(1) Connection: To create an optimal space for deep and meaningful personal connection in small groups.
(2) Ideation: To facilitate the sharing of ideas, and creative flow from which totally new ideas can emerge.
Dr. Breeze Harper recently organized the Vegan Praxis of Black Lives Matter online conference. With nearly 200 attendees and rooted in the principle of ahimsa (non-violence), the conference was a prime example of how to engage in mindful use of technology to educate people about how systemic racism affects everyone. The result was people from all backgrounds being empowered as change-makers. Dr. Harper will discuss this experience as well as other ideas around mindfulness, technology, and systems of power and privilege in the USA.
Her talk is titled: Engaging Technology as a Mindful Social Impact Tool: Reflections on Black Lives Matters and Challenging Systemic Racism
Do you have your ticket for the Transformative Technology Conference? The will be the industry nexus point for everything Consciousness Hacking related. Check it out: [http://www.ttconf.org/], and help yourself to a special Consciousness Hacking discount which is $150 off the door price.
Are you unable to attend for financial reasons? Though Consciousness Hacking operates on a negative budget, out mission is to be totally inclusive. So, if you would like a free ticket, please consider volunteering, or contacting Danuta to explain your need for a scholarship ticket: danuta7sk@gmail.com
BIOS
Joe Hudson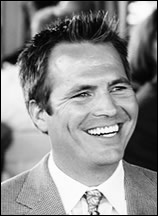 Joe Hudson is the Managing Director of One Earth Capital and The DBJ Foundation. Both organizations support scalable companies that are focused on increasing self-awareness in the mass market. Before this he spearheaded the first Venture Capital firm to focus on Sustainable Agriculture and was the largest investor in the first Sustainable Agriculture IPO on NASDAQ. Joe is committed to a life of self-exploration across dozens of psychological, neurological, and spiritual traditions. He is passionate about sharing the gifts of this exploration with others. Learn more about Joe Hudson and join him for an experiental workshop here: http://wellbeingconferencecenter.com/living-in-authenticity
Dr. Breeze Harper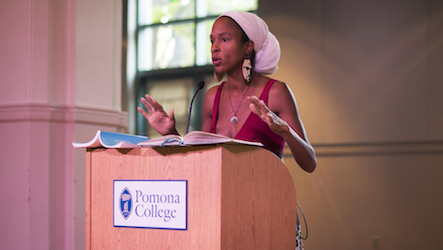 Dr. Harper is the founder of Critical Diversity Solutions (CDS). At CDS she is the Senior Diversity Analyst and Strategist. She has 10+ years experience in the technology and food sectors. Before creating CDS, Dr. Harper was the Data Manager and WebSTA software trainer at YouthBuild USA (Boston, MA). She helped integrate technology into the organization's alumni department, which specialized in empowering at-risk youths seeking resources for employment and other support. Dr. Harper was trained at Harvard University for her Masters in Educational Technologies. At Harvard, her thesis analyzed how women of color were implementing technology to challenge systems of racism and other forms of inequality. She received the Dean's Award for her thesis. 6 years later, she graduated summa cum laude from University of California with a doctorate in social science (social impact, ethical consumption, and systemic inequalities).
Organizer of The Technology of Human Connection, and an Experiment