Description
*Due to the intimate nature of the event and our limited number of seats, please only RSVP if this topic is of serious interest to you and/or your company. This event is on a first come, first serve basis.*
Disclaimer: Admission to this event will only be permitted if you have registered on our Eventbrite page and bring a copy of your ticket to the event. No ticket = No admission.
With all the various companies relying on a technical team of advanced specialists to bring their technological creations to life, do you ever ask yourself what it would be like to work within different company structures? Are technological advancement procedures similar from startups to enterprise e-commerce companies? From startups to main-stream tech companies, these processes have similarities and differences that tech-professionals of all companies can attest to.
What about the technological processes behind a global empire like Amazon that is thriving off of non-stop consumer demand? How do these supremely efficient and successful processes trickle down into e-commerce companies like Shopify and VarageSale?
You're about to find out.
Tech in Motion: Toronto would like to present to you this month's event on The Technical Advancements in 2017 e-Commerce Companies.
On Wednesday, April 26th (6-9pm), Tech in Motion has partnered with Amazon and will be hosting a panel discussion at their downtown Toronto office (120 Bremner Blvd., 26th Floor). Join us for an invigorating discussion on the advancing and ever-changing technology industry and its impact on global enterprise corporations.
As per usual, food and drinks will be provided, and a networking session will take place before and after the panel discussion.
AGENDA:
6:00-7:00PM: Networking + Food & Drinks
7:00-7:45PM: Panel Discussion
7:45-8:00PM: Audience Q&A
8:00-9:00PM: Networking
MEET OUR MODERATOR:
Rares is an experienced developer that has worked with many startups in Toronto's growing tech community. He has a degree in Computer Science with a specialization in Biomedical Computing from Queen's University and a law degree from the UBC's Faculty of Law. Rares likes to merge an academic understanding of technology with the real world applications of it.
MEET OUR SPEAKERS:
Geni Hutton, Director of Software Development, Fulfillment Center Systems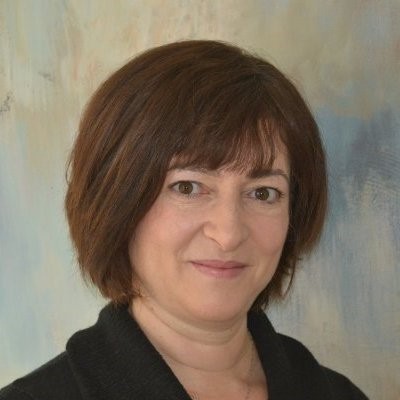 Geni Hutton is a Director in the Amazon Fulfillment Technology (AFT) team. The Amazon Fulfilment Technologies' software solutions power Amazon's customer order fulfillment processes within the Amazon's fulfillment centers. Geni leads a team which invents and applies new software technologies to improve labor planning and scheduling, as well as associate training and coaching processes in Amazon Fulfilment Centers. Before joining Amazon, Geni had 25 years of successful software development experience working for IBM in a number of technical and management roles. Geni received her Bachelor of Applied Science in Electrical Engineering from the University of Toronto.
Corbin Lemieux, Senior Software Development Engineer, Fulfillment Center Systems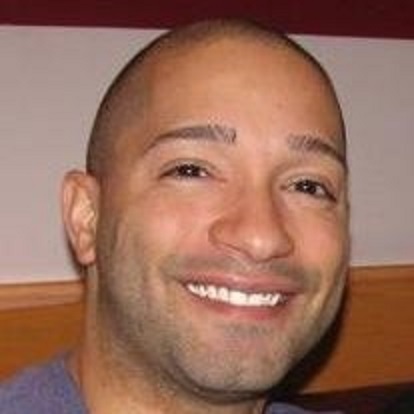 Corbin Lemieux is a Senior Software Dev. Engineer in the Amazon Fulfillment Technology (AFT) team. Corbin works with teams that provide end-to-end solutions for delivering coaching, training and supportive feedback to Amazon associates. Before joining Amazon, Corbin spent over 7 years working at Research in Motion (BlackBerry) in a several technical roles including embedded, mobile application and back-end service development.
Craig Dunk, VP Engineering, VarageSale
Craig joined VarageSale in August of 2016, bringing over 12 years of engineering and technical experience with him.

Previously, Craig built a rich technology ecosystem at Desire2Learn, guiding architectural direction on product and platform elements. He also worked as a Senior Architect and group manager at Research In Motion, and was part of the team that created BBM and related instant messaging systems.

Craig studied engineering at the University of Guelph and the University of Waterloo, where co-op programs offered him hands-on experience with early smartphones.
Effie Anolik, Developer Advocate, Shopify
Effie joined Shopify in 2014 and now works on the apps team. With a passion for usable technology, she spends her days working with third-party developers as they build apps and sales channels for Shopify. In 2016 she also lead Beyond the Code, a one-day conference focused on technology and diversity.
---
We would like to thank our sponsors: Jobspring Partners, Workbridge Associates, and Amazon for sponsoring this month's event. Interested in sponsoring a Tech in Motion event? Click Here!
MORE ABOUT OUR SPONSOR:
Amazon Fulfillment Technologies (AFT) powers the physical engine at the heart of Amazon. AFT builds and operates software, hardware, and processes that run the global network of fulfillment centers that move millions of units of inventory, employ tens of thousands of people, and ensure that customers get what they want when we promise we will get it to them. We do this by building automated solutions to handle things that technology does well, while relying on people to handle things that humans do well.
Our environment is global and complex with a variety of software and systems, including industrial machines and protocols. We are constantly innovating in the ways we are automating and accelerating the delivery of products and packages which includes building custom hardware and applying machine learning, image processing, and real-time data processing using distributed systems.
---
WANT TO LEARN MORE ABOUT TECH IN MOTION?
• Visit TechinMotionEvents.com
• "Like" us on Facebook!
• Join the conversation on Twitter! Share and follow along with @Tech_in_Motion
• Check out our Tech Job Board
• Read insightful content from our speakers across the country on our blog
• Want to sign up for our email list? Click Here!
• Interested in sponsoring a Tech in Motion event? Click Here!