Description
From autonomous vehicles and reusable rockets, to ubiquitous VR headsets and universally-popular AR games, high tech went mainstream in 2016.
It's not only SpaceX, Google, and Niantics that have challenged the status quo. It's our local and national tech communities who are the catalysts for large-scale innovation and we're celebrating their wins!
On the heels of the ridiculously awesome Techweek Kickoff Party on October 31st, with over 400 attendees, this December, join Tech in Motion for an unforgettable celebration of the people and organizations driving innovation in DFW and beyond. Tech in Motion's End of Year Celebration is a can't-miss opportunity to network with 1,000+ tech professionals and enthusiasts across our 11 chapters. We're celebrating everything we love about this community!
Join us December 8th for an evening of cocktails and keynotes. We'll toast to the year we've had and share in our excitement over what's to come in 2017. In addition to our keynote speaker, we'll be rolling out some awesome local insights on the DFW tech community and tech job market.
Keynote speaker: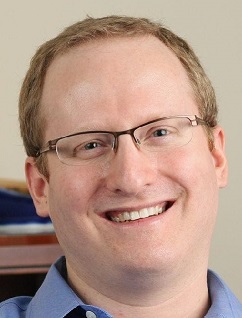 Keith Jacobs is President of RefillWise, a company that helps over one million Americans save money on the rising cost of prescription drugs. Keith was formerly CEO and still serves on the board of projekt202, a leader in experience-driven application development. Before that Keith founded another technology consulting company, merged with a larger firm, and helped sell the combined business to EMC. Keith graduated from the University of Texas at Austin, where he met his wife of 17 years who is a Pediatric Nurse Practitioner at Children's Medical Center. Together they have two daughters, ages 11 and 7. Keith's hobbies include classic science fiction, video games, and all things percussion.
Check back to hear who you'll see and what you'll do here, and RSVP to save the date for December 8th!
Interested in sponsoring this Tech in Motion event? Check out our sponsorship options here.
RSVP now for the opportunity to chat with founders, investors, designers, and developers from the DFW startup and tech community, because the opportunities to meet, educate and inspire will be all around us as we celebrate 2016 and ring in the next year of local success.
Interested in getting involved with Tech in Motion? We're looking for innovative demo companies, speakers, sponsors and more. Apply here.
_
Tech in Motion: Meet, Learn, Innovate. What started as a collaborative project between IT recruiting firms Jobspring Partners and Workbridge Associates in 2011, grew into an organization of 66,000+ members across 10 chapters in North America including Boston, New York, Philadelphia, DC, Chicago, San Francisco, Silicon Valley, LA, Orange County and Toronto. Please visit www.techinmotionevents.com for more information about our notable speakers, sponsors and events.
Sponsors
Workbridge Associates | @WorkbridgeDAL
Workbridge Associates is a professional recruitment and placement agency with operations in Boston, New York, Philadelphia, Washington, Chicago, Dallas, San Francisco, Silicon Valley, Los Angeles, Orange County, Toronto and now Dallas. They specialize in technology hiring for both permanent and contract positions, and are focused on bringing the technology community to the next level. Meeting every candidate, creating Tech in Motion and having a physical presence where they recruit sets them apart. Contact them here to fill a role or find a new one!