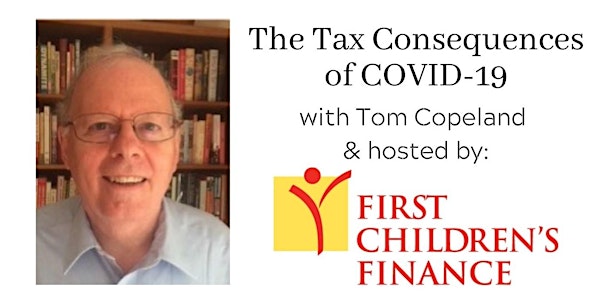 The Tax Consequences of Covid-19 with Tom Copeland
Tax Consequences of Covid-19 for family child care providers. This event is presented by Tom Copeland and hosted by First Children's Finance
About this event
The Tax Consequences of COVID-19
This online course will help family child care providers:
Learn how to treat grants, unemployment benefits, Stimulus checks and SBA loans on your tax return.
Learn how to calculate your Time-Space% in 2020, particularly if you were closed for part of the year.
Learn what is deductible, including COVID-19 related expenses
Learn the new tax changes for 2020.