A weekend of Caribbean culinary events, featuring local and international chefs and mixologists, tropical ambiance and fabulous people.
About this event
**POSTPONED UNTIL AUGUST 22 -23, 2020
Our community's safety is of the greatest importance to us. Due to guidance from the CDC advising that large events through April / May should be postponed, the Taste the Islands Experience has been rescheduled to new dates of August 22 and 23, 2020. The well-being of attendees, vendors, sponsors, staff, volunteers and all involved is the team's top priority. Ticket holders should retain their tickets as they will remain valid for the new event dates. For issues or questions, please contact us at support@islandsyndicate.com.
We'll keep you posted, and we wish the best possible health for you and your families as we go through this challenging time.
-----------------------------
Enjoy authentic sights, sounds and flavors of the Caribbean at the food-inclusive 4th annual Taste the Islands Experience (#TTIX2020). An official Signature multicultural Fort Lauderdale event. Details at ttiexperience.com.
The Taste the Islands Experience Main Event
Saturday, August 22, 2020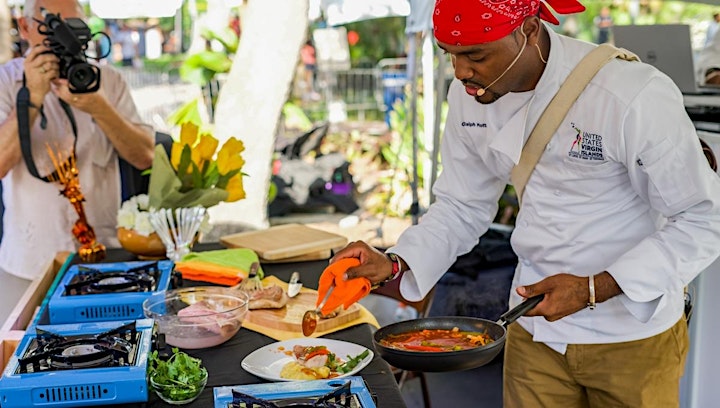 On Saturday evening, enjoy:
Island Pavilions - mouthwatering food and drink samples by visiting chefs and mixologists from the Caribbean islands, and meet the reps who can help you plan your next Caribbean getaway.
Restaurant Row - a variety of South Florida restaurants and caterers sharing their most delicious small plates and cocktail samples.
Celebrity DJ and Live Music - DJ GQ (Y100) and live island beats from one of South Florida's hottest bands.
Cooking and Mixology Demos - on-stage stylings of some of the most engaging chefs and mixologists in our lineup.
Culinary Museum and Theater - a cultural journey into the history of Caribbean food.
"Duty Free" Shopping - curated island-style products from condiments to candles, clothing to coffee table books.
Full bar - while drink samples will abound, full sized drinks are also available for sale.
Brunch on the Sunny Side
Sunday, August 23, 2020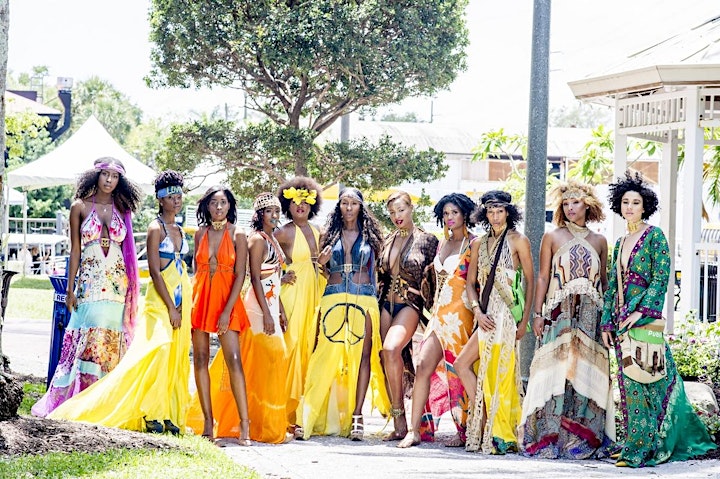 On Sunday morning, enjoy:
Brunch Buffet - Caribbean buffet includes food items from across the West Indian region. Kids welcome.
Tropical Mimosa Bar - curated selection of island style mimosas
Couture fashion show - multi-generational models wearing Tanya Marie Designs for ladies and Garcon Couture for men.
Steel Drum Music - live steel pan welcoming guests.
Live Serenade for Moms - by an island soul singer.
Exciting Giveaways - last year someone won a trip to Barbados courtesy of Barbados Tourism Marketing Inc!
General Information
Food and spirits enthusiasts with a taste for island indulgences will gather August 22nd and 23rd, 2020 for events anchored at the new Charles F. Dodge Center in Pines, Florida. It's an interactive indoor celebration, offering an exciting program of uniquely Caribbean activities.
Support has been provided by the Community Foundation of Broward, the Helen and Frank Stoykov Charitable Endowment Fund, the David and Francie Horvitz Family Foundation, Ann Adams Fund and the Mary and Alex Mackenzie Community Impact Fund.
Sponsored by the Greater Fort Lauderdale Convention and Visitors Bureau in partnership with Island SPACE, Island Syndicate and History Fort Lauderdale.
FAQ
What's included?
Food and drink samples, great music and entertainment, light shopping, amazing company.
What's the dress code?
As always - island chic!
Are kids welcome?
Due to the presence of alcoholic drinks, we do not encourage bringing children to the main event, although they are not barred from attending. No discounted pricing is offered for kids on Saturday night. Children are welcome to attend on Sunday at discounted ticket prices.
Do I have to pay for parking?
General parking is free to all attendees. Valet parking may be available at $17.
Is it indoors or outdoors?
We've moved from our riverside location in downtown Fort Lauderdale. We're now indoors at the beautiful Charles F. Dodge Center.
How can I become a sponsor or vendor?
Visit ttiexperience.com/become-a-sponsor, call 417-812-5663 or email support [at] islandsyndicate.com
Just for clarity, is it ALL-INCLUSIVE?
Not quite - it's food inclusive. Full sized drinks are not included with your cover price, but all your food and drink samples are. Full sized drinks are available on sale.
Do you have weekend packages?
Yes, discounted weekend packages are available in the ticketing options on Eventbrite.
Do you have group packages?
Yes. Go to ttix2020groups.eventbrite.com
What islands will be represented?
Thus far we've had culinray talent from Jamaica, Barbados, the US Virgin Islands, the Bahamas, Haiti, Trinidad, and the Dominican Republic. We're looking to expand that roster this year. Stay tuned!
Any chance we'll see Yellow Cab Karaoke again?
We're working on it! Stay tuned to www.ttiexperience.com for that too :-)
How can I find you if I have other questions?
Call 417-812-5663 between 9 a.m. and 6 p.m.
#TTIX2020 | www.ttiexperience.com | www.facebook.com/ttixevents | www.instagram.com/ttixevents
Organizer of The Taste the Islands Experience 2020