Description
Conference Description
The Great Commission is the final task that Jesus gave to His disciples- to make disciples among every nation on earth. After two thousand years, the task is still yet to be completed. Many people groups around the world are still yet to be reached with the Gospel, and through globalization, the 21st century has presented the Church with a unique opportunity to finally get the job done. It is this task, the Great Commission, that will be the focus of the upcoming mission conference at Springhill Baptist Church. Justin Raby, who has served as both a missionary and a missions mobilizer, will be discussing what is left of the Church's great task, and what we as believers can do to finish it.
We invite you to join us for this eye-opening, two-day conference on October 13th (from 6:30-8:30 PM) and October 14th (from 9 AM-12 PM) at Springhill Baptist Church. Refreshments will be provided for all attendees, as well as childcare for children up through 5th grade for those that register by September 24th. There is no cost associated with this event. We simply ask that you come ready to be encouraged and challenged to be a light in a world covered in darkness.
Speaker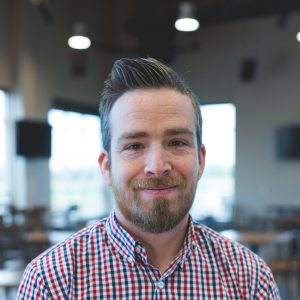 Justin Raby currently serves as the Outreach Director at Grace Church, a church that is focusing on planting 100 churches in 20 years. Justin is a passionate communicator of God's Word and has a desire to see people mobilized to the unreached and unengaged peoples of the world where Christ has not been named. He has served in over 20 countries in various ministries such as: Church Planting, Camp Ministry, Discipleship, Youth, Preaching, Teaching, Street Evangelism, Urban Ministry and Mobilization. He worked in the Secular world for 10 years before going into full time service. Justin and Amy are the proud parents of 3 children and are involved in foster care.