About this Event
In this 2-hour class, learn about holistic therapies to help ease dog pain and stress. We will cover alternative therapies such as K9 acupuncture, Reiki, laser, acupressure along with Traditional Chinese Medicine, herbs, homeopathic remedies, nutrition & crystals for common ailments such as K9 allergies, intestinal upsets, arthritis, hip & elbow dysplasia and more.
• Traditional Chinese Medicine
• Acupressure, Acupuncture & Tui Na
• Laser Therapy
• Animal Reiki
• Herbal Medicine & Homeopathic Remedies
• Bach Flower Remedies
• K9 Nutrition with Recipes
• Aromatherapy
• Crystal Therapy
• Western medication used for common K9 ailments & their side effects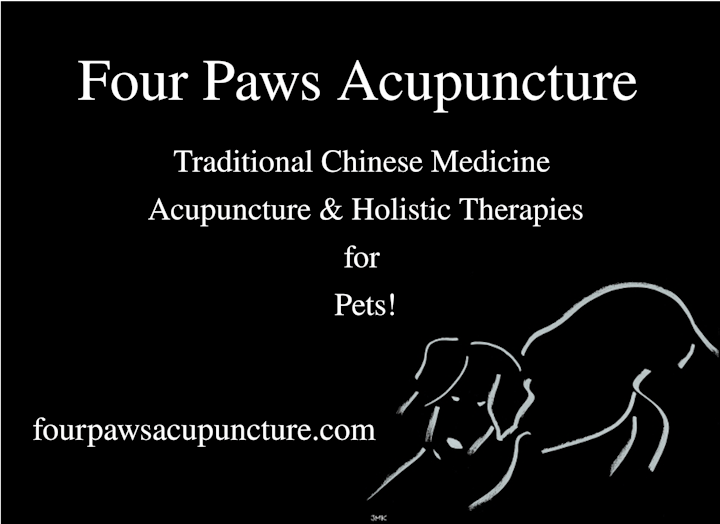 Jeanie Mossa MS, L.Ac., is a licensed acupuncturist, herbalist and Reiki master. Owner of Four Paws Acupuncture in Salem MA. She has written four books on holistic medicine and also taught veterinary acupuncture and Traditional Chinese Medicine for dogs to acupuncturists and veterinarians. Jeanie has been treating people and animals with holistic medicine for more than 25 years.
www.fourpawsacupuncture.com