Description
The Talent Unconference (TTU). It's an unconference. No powerpoints. No presentations. Only open discussions and interacting with fellow HR & Talent (acquisiton) professionals.
All topics on talent are open for discussion. Talent Acquisition, Onboarding, Talent development, The future of the labour market, Flexible working, Robotics, Ethics on talent, Labour market discrimination, AI in talent and whatever you would like to start a discussion about.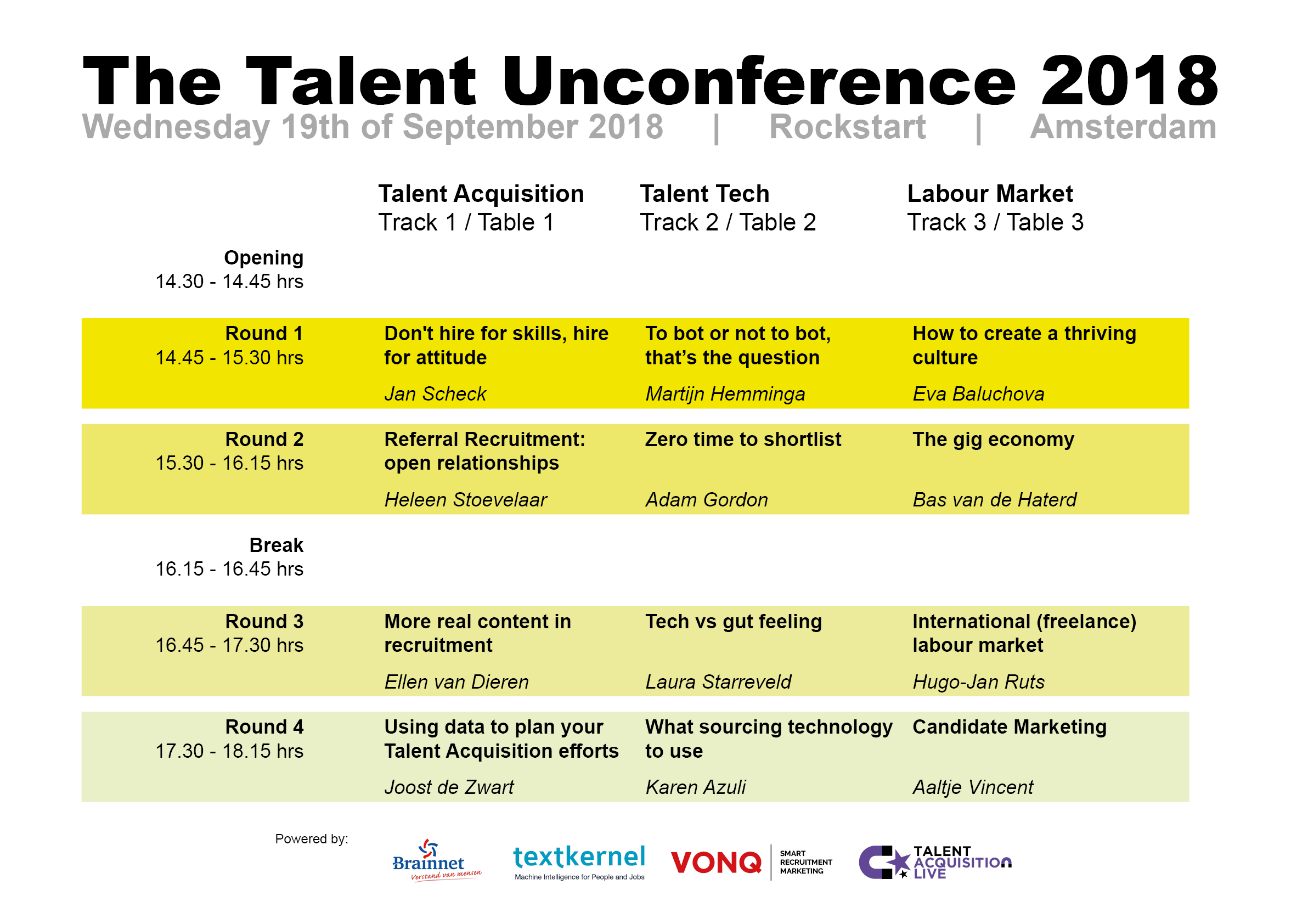 Entrence is free of you can donate. Donations make for better snacks.
We are proud that much of the cost is covered by our Helpful sponsors: Brainnet, Textkernel and Vonq