Join us with Shidu Tomoie to discover both the history and beauty of the world's oldest novel, "The Tale of Genji."
About this Event
Join us for this special evening to invite you to the world of The Tales of Genji (源氏物語) from the perspective of the child-parent relationships of the main character, Hikaru Genji (光源氏).
In this talk, Shidu Tomoie will wear a Heian-style kimono and present in Japanese (with English subtitles). She will also recite the original texts written in the ancient Japanese. She would like you to enjoy the beauty of the original texts.
The Tale of Genji consists of 54 chapters. In this talk, she will focus on the chapters from one to 33, "Wisteria Leaves," which illustrates Genji's most flourishing times.
This event will include Shidu's presentation (about 50 minutes) and the Q&A session (max. 30 minutes). Both English and Japanese speakers are welcome. The presentation will be in Japanese, but a staff person will be interpreting Shidu's talk into English subtitles. Bilingual staff will also facilitate the Q&A session.
What is SHIDU's Genji Salon
Do you know The Tale of Genji? The 54-volume story, one of the oldest novels in the world, was written by Murasaki-Shikibu in 1008. It is not an exaggeration to say that this exceptional story is a literary treasure. However, it is not easy to understand because each sentence is very long and difficult for modern readers.
For this reason, Shidu wants to tell people this great story in a way that is easy to understand. She shows us the appeal of The Tale of Genji with her beautiful handmade Heian-costumes and humorous commentary.
She has given hundreds of lectures as part of SHIDU's Genji Salon(しづの源氏語り), not only at schools but also at libraries, churches, nursing homes, and public halls throughout Japan. A few years ago, she lectured at an elementary school and a university in Sydney, Australia. More than 5,000 people have seen her presentation so far. Shidu has many different programs that focus on Genji; she explains each chapter, as well as various important aspects of the story, such as parent-child relationships and romantic love.
Who is SHIDU?
Shidu Tomoie majored in Japanese literature, including The Tales of Genji, at Tokyo Woman's Christian University. She has been teaching Japanese literature at Toyo Eiwa Junior and Senior High School and Tokyo Woman's Christian University since 1977. She also works as a Study Consultant of Japanese Expression at Toyo Eiwa Woman's University. She currently gives lectures on The Tale of Genji three times per month.
From SHIDU
Have you ever learned something from history? No matter how many years pass by, we are always asking ourselves, what are we living for? What is a family? What is love?
This is a chance to dive into the world of Genji with me and think about these questions together. I will show you the various lovely characters and Heian Costume to welcome you!
The lecture is easy to understand for beginners as well. I will read the story with pictures.
Don't hesitate! I am looking forward to seeing you.
Thank you,
SHIDU
This is a sliding-scale event. Please pay what you can and help us continue to provide culturally relevant community programming.
Donation Ticket
Suggested donation: $5 student ticket; $10 regular ticket
We will send you the Zoom link and password by email before the lecture.
If you have questions, please contact us at info@encorepreneurcafe.com or (503) 954-2837.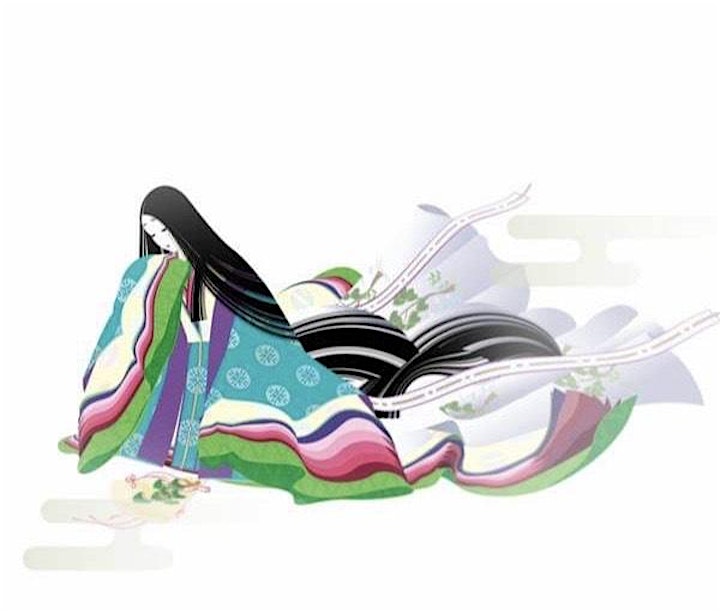 Date and Time
Location
Refund Policy