Description
#TheTakeBack
is an anti-violence / gun prevention initiative geared toward the youth of South Side Chicago. Through this movement, we provide youth with a day of peaceful fun in an encouraging environment.
We are Taking Back the streets of Chicago from gun violence!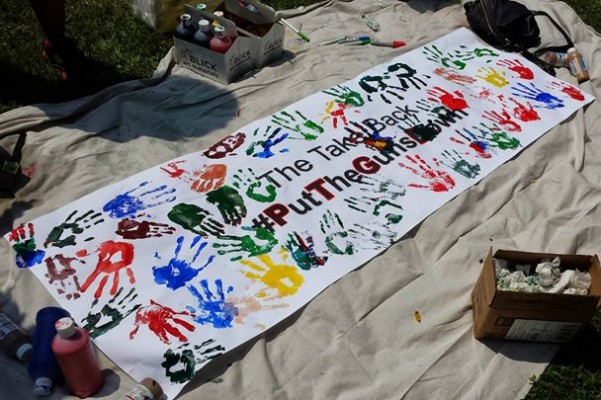 #TheTakeBack began in 2014. In the first two years, the initiative has
serviced more than 700 youth & more than 150 young-adult
volunteers led activities that encouraged and uplifted the children
during safe play. Every year, every participant receives a meal to fuel
them throughout the day. Last year, 5 youth received scholarships by
raffle and every child left with 3 folders, 2 notebooks, pencils & pens.
With partnerships, donations and support from The Community
Builders, The Partnership for a Healthier America (PHA), Chicago
Urban League, What's the Word TV, Chicago Youth Opportunities
Initiative and other local organizations, #TheTakeBack showcased an
array of positive encouragement, safe activities and endless fun for
the community affectionately known as "The Low End" in Chicago.


#TheTakeBack 2016 will focus on expanding our efforts to influence
more youth positively. In addition to organizing another peaceful day
for the youth of Chicago, #TheTakeBack will provide school supplies
for each attendee, award larger scholarships to more children,
increase awareness across all platforms & acquire more sponsorship
through various networks.

#TheTakeBack 2016 will take place
Saturday, August 6th at Ellis Park on 3700 South Cottage Grove
from 12pm to 5pm!