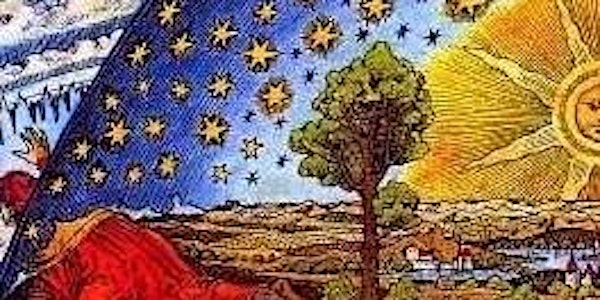 The Systems Healer
Explore the knowledge, skills and awareness emerging at the leading edge of systemic facilitation for individual and collective change
Refund Policy
Refunds up to 1 day before event
About this event
Overview: This course is for therapists, coaches and organizational facilitators as well as anyone interested in the intersection of personal, professional and organizational change. We will engage with the body of knowledge, skills and awareness emerging as the leading edge of systemic facilitation for individual and collective change.
Our foundation for exploring the above dynamics will be the field, system, and self awareness needed to identify and work with the leverage points that catalyze change. These leverage points support the natural movement from disturbance and fragmentation in a family or organizational system towards its original blueprint of wholeness and stability. Our course objectives include:
1) Enhance our capacity to attune to and be present with individual/collective fields. 2) Identify & address the cross-cutting leverage points in family, organization, self. 3) Strengthen our capacity to discern and work with the relevant content in a system, the field that contains it and the content in our own personal field. 4) Understand the five domains and their interaction that generates reality. 5) Use the Fractal Approach to support the interrelated dynamics of change. 6) Facilitate three related levels of change; the story, the story behind the story, & the place of no story where emergence occurs. 7) Experience insights thru quantum facilitation working with and as the "field of fields." This approach is the ultimate "use of self" that is often discussed but seldom explained as a learnable methodolgy.
Session Format: During the course we will utilize learning partners, small breakouts and the plenary to deepen our field, system and self awareness and practice the related skills on real life case studies (family and organizational). Power points of the models and principles of the Systemic Theory of Systems Change will be provided. We will meet online over four months, one Friday and Saturday afternoon (1:00 pm to 4:00 pm EDT) per month, starting in September and ending in December, 2021. During that timeframe each participant will have an individual coaching session with the course leader. No matter how experienced you are with systemic constellations please bring your beginner's mind to each session.
Session Dates: Sept 10-11, Oct 8-9, Nov 5-6, Dec 3-4, 2021 Plus an hour coaching session individually scheduled
Course Facilitator: Harrison Snow's latest book on systemic constellation work (SWC) is Confessions of a Corporate Shaman, Healing the Soul of an Organization. He has been facilitating SCW (family and organizational) since 2002 for hundreds of people and groups in a variety of settings, online and in person. For more than 30 years Harrison has been facilitating, coaching and training thousands of leaders and staff and several hundred organizations in the international and domestic, corporate and public, sectors in 28 countries. He presented on SWC at numerous conferences and will be presenting at the upcoming NASC Conference in Colorado Springs this November.