Description
Accelerate Your Finance Career and Stock Portfolio
Do you want to get ahead in your finance education? Or do you want to land jobs with top hedge funds or investment banks?
Practical stock investing skills and knowledge will give you the edge in an important interview or in your degree.
Learn from former Tiger Management analyst and Harvard alumni, Jamie Beaton.
Why is learning how to invest properly with key strategies so crucial?
Stock picking is rarely taught in finance or commerce degrees so most people have to develop skills on the job or in MBA programs. The result? Weakness in stock picking ability in young people and a quantum leap between commerce/finance degrees and successful equity investing.
Let us help you with this.
Jamie Beaton will deliver an intensive two-day workshop on the fundamentals of stock investing.
Who is Jamie Beaton?
Jamie attended Harvard University, completing a Bachelor and Masters in Applied Mathematics-Economics two years ahead of schedule.
At the age of 19, Jamie joined Tiger Management, the hedge fund founded by billionaire Julian Robertson. As the youngest analyst in the company's history, Jamie managed more than $200 million USD in positions, generated ideas, implemented quantitative trading processes, and met with management teams around the world.
In 2016, Jamie was the youngest person in the world to be admitted to Stanford Graduate School of Business' elite MBA program, which has an acceptance rate of just 6.1%.
Jamie has raised more than $47 million AUD in capital for his Edutech start-up, Crimson Education. He is a Forbes 30 under 30 recipient, New Zealand Student Entrepreneur of the Year 2016, and New Zealand Young Innovator of the Year 2016.
Click here to read a story about the investing workshops he ran in New Zealand.
Here is our offer
Jamie is coming to Sydney for two days to teach ambitious university students and rising young professionals the fundamentals of equity investing.
2nd September 2017 Saturday 10 am – 5 pm
3rd September 2017 Sunday 10 am – 5 pm
Join the "Young Investors & Consultants Network" Facebook group to discuss stock investing and consulting.
In this workshop you will learn the following:
1. Basic Accounting for Financial Investors
2. Types of Stocks across the Capital Structure
3. Key Sources of Financial Information about Companies and Where to Find Them
4. Relevant Economic Concepts to Investing
5. Key Investor Metrics to Master
6. Key Ratios to Speed up Your Snapshot of a Company
7. Introduction to Margin of Safety Analysis
8. Famous Hedge Funds and Differentiated Aspects of their Strategies
9. The Critical Role of Sell-Side Investor Expectations
10. The State of Market Efficiency
11. Types of Fundamental Equity Investing
12. Management Team Due Diligence
13. Mastering Effective Competitor Analysis
14. Market Sizing Analysis
15. The Fundamental Role of Primary Research, the single most important tool in generating excess returns
16. Types of Primary Research performed by Elite Hedge Funds
17. Case Studies of Sea World, Apollo Education Group and GrubHub
18. Key Community Sources to Get Into the Minds of Other Investors
19. Short Selling – The Essence of Betting Against a Company
20. Behavioural Economics and its Utility for Investing
21. Valuation Analysis
22. The Process of Idea Generation
23. Myths of the Sell Side – What is Working for Goldman Sachs Equity Research Actually Like?
24. How Do Hedge Funds Make Money Trading Against "sophisticated" Counterparties Like Goldman Sachs?
25. Best Undergraduate and Postgraduate Universities for Developing Skills in Finance
26. Alpha and Beta
27. Factor Analysis and Fama-French Modelling
28. What Are The Key Components of Wall Street? Who Makes The Money?
29. Key Strategies for Breaking into Wall Street
Who is this event for?
1. Current university students at USYD, UNSW, UTS, Macquarie and other institutions who want to develop their investing skills and/or break into Wall Street.
2. Professionals at KPMG, Deloitte, EY, PWC, Goldman Sachs, JP Morgan, McKinsey, BCG, Oliver Wyman, and other professional/financial service firms.
3. Professionals looking to transition into finance and investing.
4. Professionals who need financial skills in their company.
5. High achieving high school students with intensive skills in mathematics or economics.
What is Fundamental Equity Analysis?
Fundamental Equity Analysis is the style of investing used by Warren Buffett, Julian Robertson, George Soros, Bill Ackman, Carl Icahn and Seth Klarman. It is the most consistent style of investing ever developed, but it is also the style of investing that is the most difficult to master.
For two days you will not only learn valuable information about stock investing, but also practical knowledge on how to perform fundamental equity analysis.
*Note - Student tickets must show student ID at the door.
In addition to two days of invaluable insights, you will receive an intensive reading list of essential content.
This workshop is supported by USYD's Finance and Banking Society.
The Venue
We are excited to be presenting this workshop at the amazing Chau Chak building, the business school of UTS.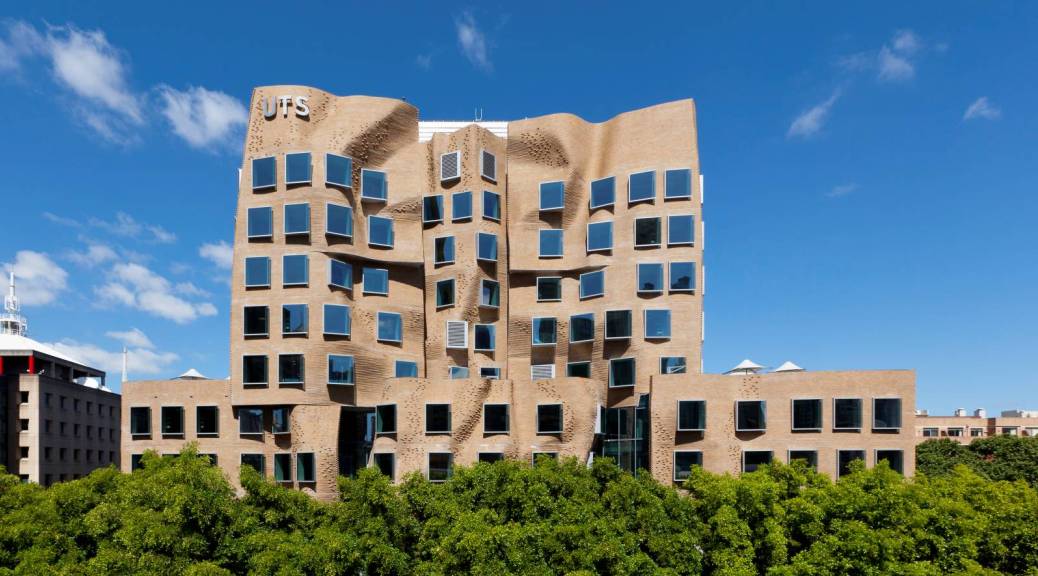 Got some questions? Message us on the Young Investors & Consultants Facebook page or email info@crimsoneducation.org with the subject line 'Sydney Investing Workshops'.