Description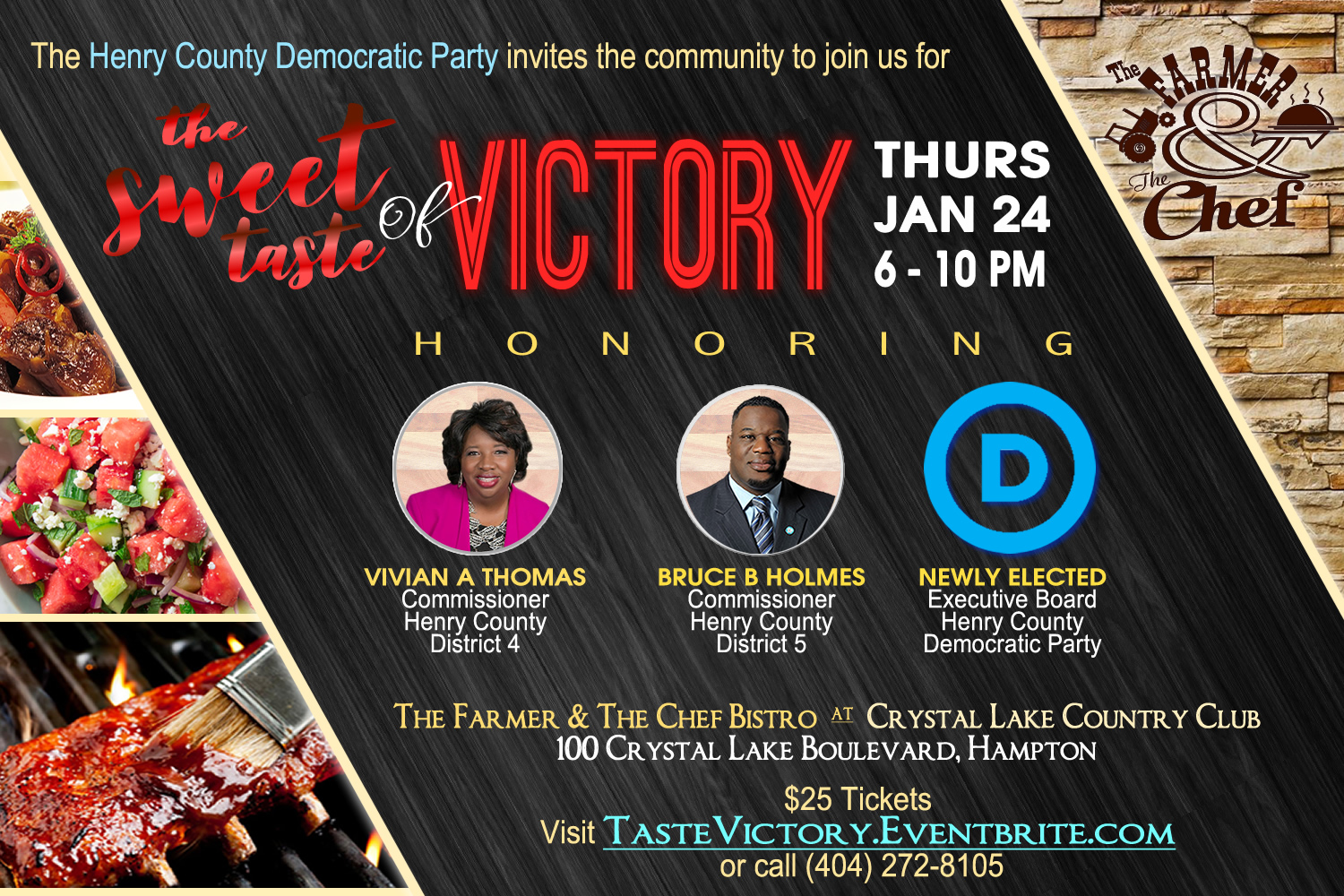 You are cordially invited to this celebratory extravanganza, as our local Henry County voters salute the victorious election of businesswoman Ms. Vivian A. Thomas for District 4 Commissioner and the re-election of local leader Mr. Bruce B. Holmes for District 5 Commissioner.
On the evening of Thursday, January 24, from 6:00pm - 8:00pm, join us as we toast our respected public officials, who together will work alongside our own District 2 Commissioner Dee Clemmons, and their colleagues on the Henry County Board of Commissioners to support our county's best interests.
At the Crystal Lake Golf & Country Club, we invite you to enjoy the sumptuous offerings, provided courtesy of Hampton's own 'The Farmer & The Chef', the newly launched bistro - the brainchild of Hampton farmer Wayne Swanson of Swanson Family Farm & seasoned executive chef Wayne Delattiboudare of Delatti's Culinary Creations. Both Wayne's have merged their creative talents into crafting unique takes on traditional Americana cuisine -- all with quality spirits on tap.
Tickets are just $25 (fees included) and space is limited, so please RSVP ASAP. We can't wait to celebrate with you, and savor the Sweet Taste of Victory well into the New Year!