Description
The Sustain Dane Summit is an annual sustainability gathering that brings together students, activists, neighbors, professionals, families and community leaders. (Español abajo)
*EARLY BIRD TICKETS - 25% OFF - Register now!*
Now in its tenth year, the Sustain Dane Summit (formerly Badger Bioneers) is a transformative day of learning, connection, and inspiration. Through hands-on activities, renowned speakers, collaborative arts and inspiring awardees, participants gain new skills, relationships and ideas to make social and environmental change. Together, we collaborate to create a more sustainable future for all!
In partnership with the UW-Madison Office of Sustainability, the Sustain Dane Summit will take place on Friday, November 2 at Gordon Dining & Events Center on the UW-Madison campus.
Is price a barrier for you? Full or partial SCHOLARSHIPS are available! Please contact lucy@sustaindane.org to learn more.

Watch the Sustain Dane Summit Video.
Meet the 2018 Advisory Committee.
Learn about Sponsorship Opportunities.
---
The Sustain Dane Summit es un programa anual de sostenibilidad que reúne a estudiantes, activistas, vecinos, profesionales y líderes comunitarios.
Ahora en su décimo año, the Sustain Dane Summit (antes Badger Bioneers) es un día transformador para aprender, conectar e inspirar. A través de actividades prácticas, oradores reconocidos y ganadores que inspiran, los participantes adquieren nuevas habilidades, relaciones e ideas para lograr cambios sociales y ambientales. Juntos colaboramos para crear un futuro más sostenible para todos.

The Sustain Dane Summit será el Viernes 2 de Noviembre, en el Gordon Dining & Events Center, ubicado en el UW-Madison campus.
La programación del evento será en inglés y traducción simultánea no estará disponible en esta ocasión. Nos disculpamos por este inconveniente. Si esto es una barrera para su participación, por favor contactar a Lucy al correo electrónico lucy@sustaindane.org. Gracias!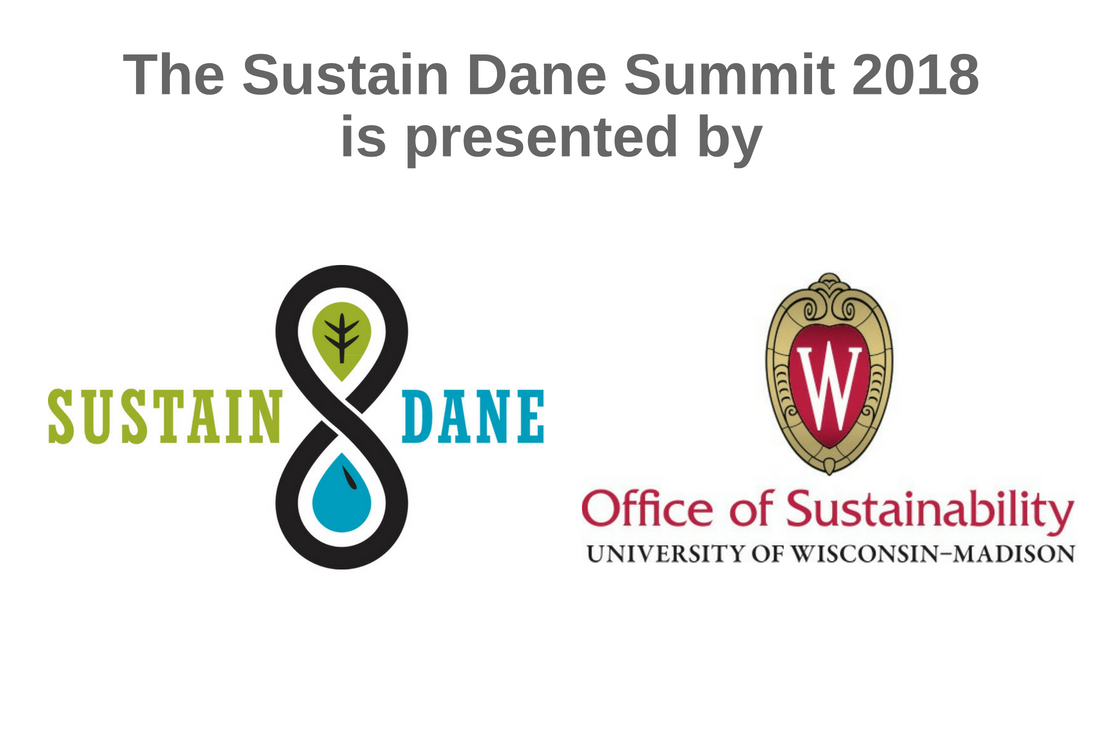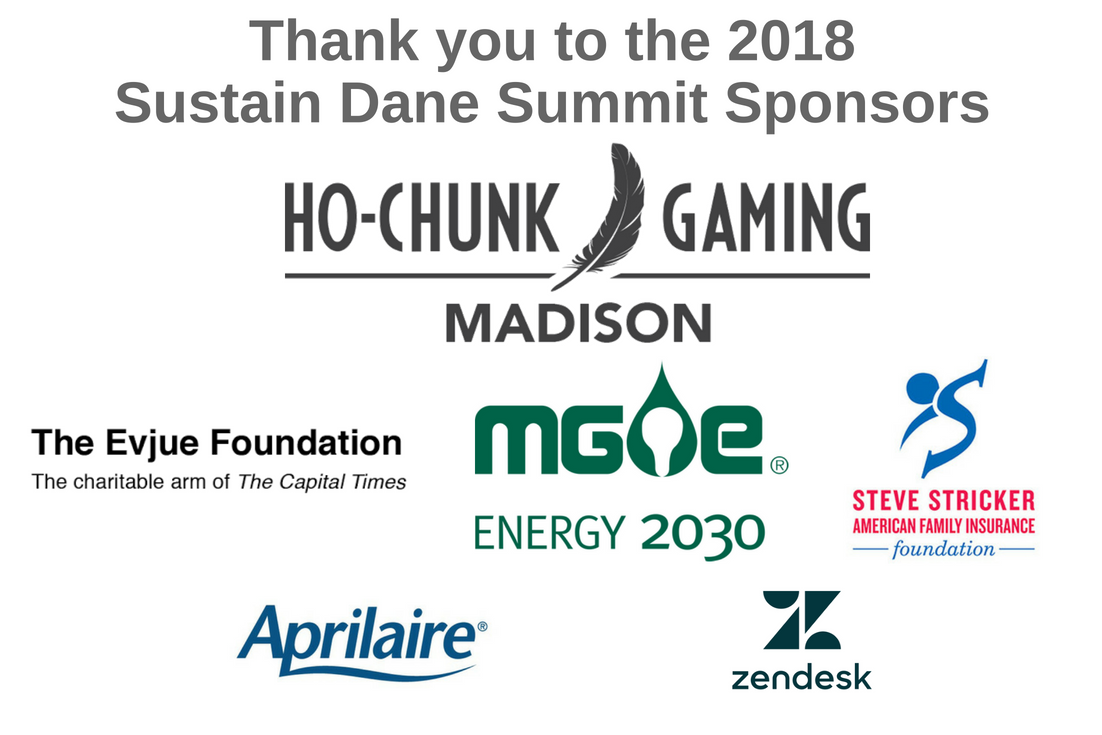 See the full list of 2018 Sustain Dane Summit Sponsors.