Description
What can we achieve together? Let's find out! Our community needs YOUR voice to shape a more sustainable future.
The Sustain Dane Summit is an annual sustainability gathering that brings together students, activists, neighbors, professionals, families and community leaders. (Español abajo)
Now in its tenth year, the Sustain Dane Summit (formerly Badger Bioneers) is a transformative day of learning, connection, and inspiration. Through hands-on activities, renowned speakers, collaborative arts and inspiring awardees, participants gain new skills, relationships and ideas to make social and environmental change. Together, we collaborate to create a more sustainable future for all!
In partnership with the UW-Madison Office of Sustainability, the Sustain Dane Summit will take place on Friday, November 2 at Gordon Dining & Events Center on the UW-Madison campus. See the full agenda.
Together We Resist: Keynote Speaker - Victoria Barrett
Together We Lead: Keynote Panel Presenter - Reynaldo Morales
Together We Laugh: Keynote Performance - 1491s: Dallas Goldtooth, Migizi Pensoneau & Bobby Wilson
Together We Create: Keynote Artist - TetraPAKMAN
Sustain Dane will celebrate, honor and feature the 2018 Live Forward Awardees:
Is price a barrier for you? Full or partial SCHOLARSHIPS are available! Please contact lucy@sustaindane.org to learn more.

Watch the Sustain Dane Summit Video.
Meet the 2018 Advisory Committee.
Learn about Sponsorship Opportunities.
---
The Sustain Dane Summit es un programa anual de sostenibilidad que reúne a estudiantes, activistas, vecinos, profesionales y líderes comunitarios.
Ahora en su décimo año, the Sustain Dane Summit (antes Badger Bioneers) es un día transformador para aprender, conectar e inspirar. A través de actividades prácticas, oradores reconocidos y ganadores que inspiran, los participantes adquieren nuevas habilidades, relaciones e ideas para lograr cambios sociales y ambientales. Juntos colaboramos para crear un futuro más sostenible para todos.

The Sustain Dane Summit será el Viernes 2 de Noviembre, en el Gordon Dining & Events Center, ubicado en el UW-Madison campus.
La programación del evento será en inglés y traducción simultánea no estará disponible en esta ocasión. Nos disculpamos por este inconveniente. Si esto es una barrera para su participación, por favor contactar a Lucy al correo electrónico lucy@sustaindane.org. Gracias!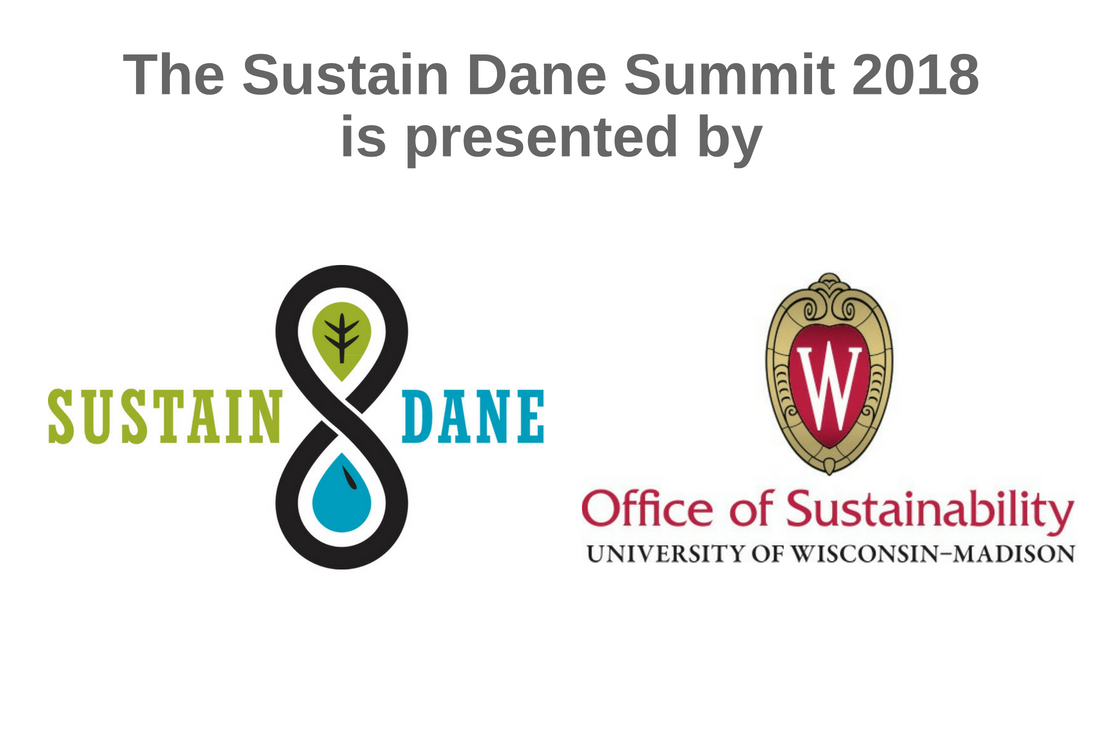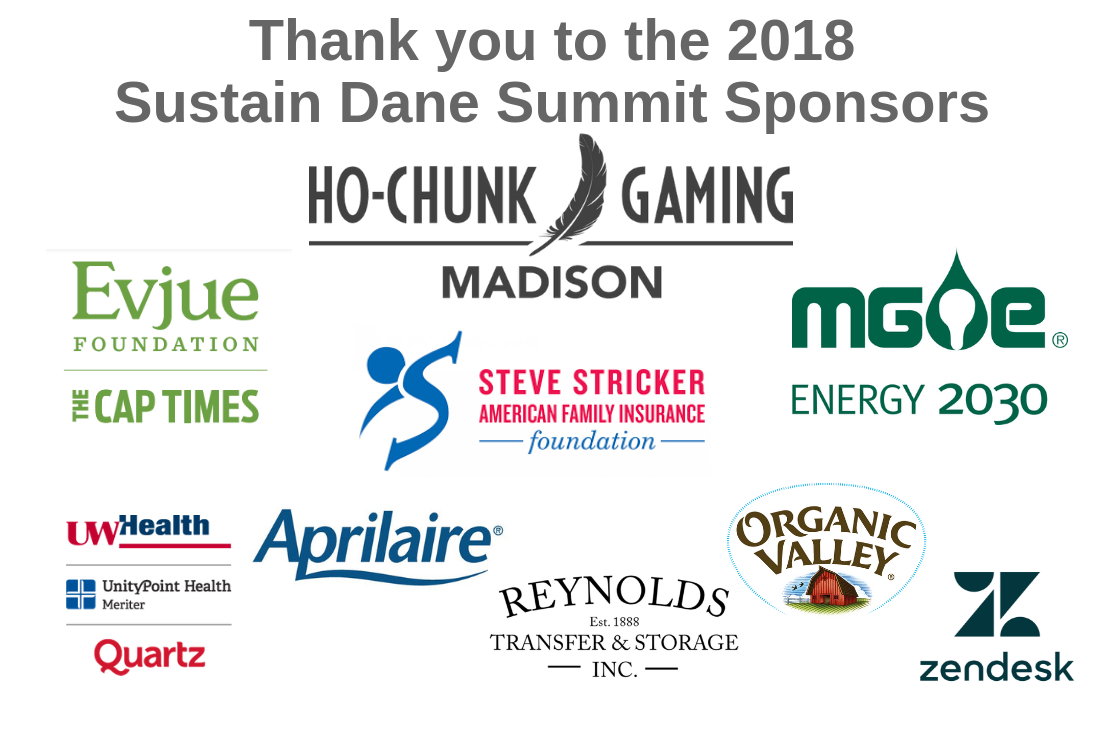 See the full list of 2018 Sustain Dane Summit Sponsors.