Description
Liberating Structures seriously and playfully disrupt conventional patterns in how we work together. An ever-evolving repertoire of methods makes it possible to immediately include, engage, and unleash everyone. In this workshop, you will be immersed in learning 18+ of the most versatile Liberating Structures and explore how we can work together to make progress on our most chronic, entangled challenges.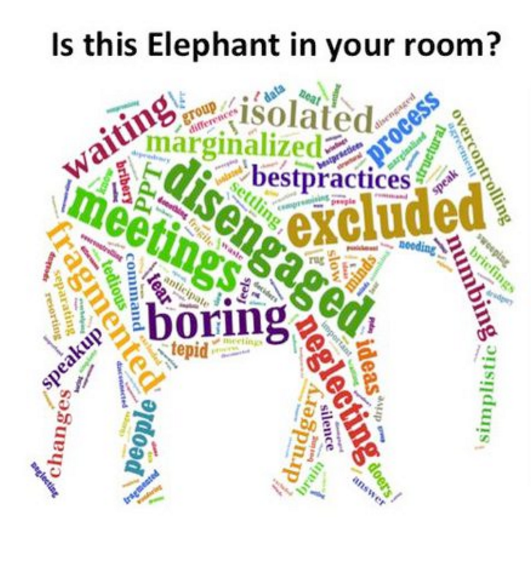 Any of these apply to your group or organization?
Boring or frustrating meetings
Wondering why people don't speak up
Deciders separated from doers
Brain-numbing PowerPoint presentations
Difficult conversations routinely avoided
Fear and/or politics getting in the way
Group process that is chaotic or feels like drudgery
More training but no change
Great ideas that never leave the drawing board
People excluded because they would "complicate" decisions
Being expected to know and anticipate everything
Change is driven by resorting to fear or "bribery"
More and more bureaucracy and requests for data
Accountability without adequate autonomy and support
Everybody knows things don't work, but are never changed
If any apply, you will benefit from this 2-day immersion workshop full of hands-on learning through experience.
This workshop is great for team building, employee engagement, strategy, innovation (both product and process), teaching, servant leadership, unconventional networking, and skill building for anyone in a formal or informal leadership position.
You will walk away with an understanding of the underlying structural elements of Liberating Structures, learn how to design meetings by combining Liberating Structures into strings, and explore how to apply Liberating Structures in your own life and work.
Logistics
The workshop will run from 8:30 a.m. – 4:30 p.m. on Wednesday, March 4 and Thursday, March 5, with breakfast available at 8:00 a.m.
Free parking is available.
Breakfast, beverages and afternoon snacks will be provided on both days. Lunch will be on your own with a variety of walkable options available. We encourage you to get out and enjoy the beautiful Arizona weather and splendid scenery of Verrado.
Attire is casual – get comfortable! We will be moving around a lot.
Ticketing & Refund Terms & Conditions
Ticket price does not include Eventbrite fees or taxes.

Early Bird Price (before November 22, 2019) = $500 per person
Regular Price (November 23, 2019 - March 3, 2020) = $575 per person
On-site Registration = $650 per person

Limited workshop size so register early to save your spot!
This is a two-day event. The registration cannot be split for different people on different days as the content on Day 2 builds on learning of Day 1.
Refunds (minus service fees) are allowed up to 30 days prior to the event. Within the 30-day window, tickets may be transferred to another person with the explicit consent of the organizers.
The organizers reserve the right to cancel the event due to extenuating circumstances. In the event of a need to cancel or reschedule the event, ticket prices (excluding service fees) will be reimbursed in full.