The Surfers Studio: An Evening with Richard Kenvin Special Guest Appearance by Shaper Josh Hall

Friday, May 13, 2011 from 8:00 PM to 10:00 PM (EDT)
Event Details
THE SURFERS STUDIO: AN EVENING WITH RICHARD KENVIN
WITH SPECIAL GUEST APPEARANCE BY JOSH HALL
NEW YORK, NY: SMASH Presents The Surfers Studio: From the Garage to the Grill" with Richard Kenvin, Ryan Field and Josh Hall, Friday May 13th, 8PM at Tribeca Grand Hotel's Grand Screening Room. The greatest discoveries in surfboard design, such as the Fish, happened in someone's garage or backyard. Richard Kenvin will discuss garage shaping culture and the evolution of the Fish through the designs of Bob Simmons, Steve Lis, Carl Ekstrom, The Mirandon Brothers, Ryan Birch and Lucas Dirske.  Accompanied by Hydrodynamica short films and slideshow with Ryan Field. Skip Frye shaping protégé Josh Hall will also be on hand to share his experience on backyard shapers in today's diversifying surfboard market.  The Surfers Studio is a series of in depth conversations documenting the lives, careers and contributions of surfers who have made impacts on surf culture and the surf community
Richard Kenvin is a California surfer/filmmaker and the creator of the Hydrodynamica project. Kenvin's roots are steeped in San Diego surfing history and he is a huge proponent of the Simmons' school of board design. Ryan Field is a photographer living in Brooklyn. He has documented the Hydrodynamica Project since 2003. Josh Hall is a San Diego shaper and protégé  of Skip Frye.
The Surfers Studio: An Evening with Richard Kenvin will take place at The Grand Screen at the Tribeca Grand Hotel. 2 Avenue of the Americas, New York, NY 10013
Purchase Tickets Online or at the Door
To Purchase Tickets Online Click here: http://surfersstudiork.eventbrite.com
Follow Richard Kenvin at http://hydrodynamica.blogspot.com/ 
Follow SMASH @ www.SMASHsurf.com  
Media Partners: TheInertia.com & Newyorksurf.com, NY Surfing Buddies
SMASH (Surf ● Movies ● Art ● Shaping ● History) is a production company created by Adam Cannizzaro, Michael Machemer and Tyler Breuer, all native New Yorkers who have been actively involved in the NY surf community for more than two decades.  The mission of SMASH is to present, in a public forum, a body of emerging and historical work from the local and global surf community throughout the year.  SMASH represents the natural evolution of its founders' individual past projects, which include art exhibits, live musical performances, websites, blogs and movie premieres and film screenings, including the New York Surf Film Festival. SMASH is an ever expanding effort to preserve the roots of surfing and surf culture and to educate both newcomers and established members of the surf community about the rich history of surfing while maintaining a strong connection to contemporary surf culture. 
TheInertia.com is a web-based media publication that features insightful commentary from the global surf community's most prominent and thoughtful figures.TheInertia.com addresses topics ranging from surfing to politics to music and art with the intention of sharing a diversity of perspectives in an online environment that places a premium on constructive critical thinking. TheInertia.com also aims to make sustainable impacts on the world through charitable giving and has begun to do so through partnerships with organizations like The Surfrider Foundation and Surfers for Cetaceans.
For more info please contact:  info@smashsurf.com         T: 347-586-9602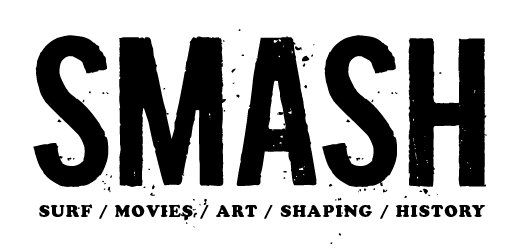 Have questions about The Surfers Studio: An Evening with Richard Kenvin Special Guest Appearance by Shaper Josh Hall?
Contact SMASH
When & Where

The Grand Screen at
TRIBECA GRAND HOTEL
2 Avenue of the Americas
New York, NY 10013


Friday, May 13, 2011 from 8:00 PM to 10:00 PM (EDT)
Add to my calendar
Organizer
SMASH
Surf + Movies + Art + Shaping + History