Jax Surf and Paddle and Sid McNairy bring your next level forward as you dive into "The Surfers Mindset"!
About this event
Let's dive in!
We all have the next level within and it is up to us to find it!
This is your opportunity to go within your greatest self and capture the mindset that will propel you to elevate in every way. Often through life we are controlled by our outward circumstances because we have yet to be given the tools to master our own expression. This is your time to find the balance within to move forward and live from your inner bliss.
The Surfers Mindset Retreat is for all - Beginners, seasoned vets, and professionals. If you are ready to elevate in and/or out of the water, this is for you to access your next level no matter where you are. All you need is the willingness to go get "it".
Have you ever seen the professional surfer flowing through the water with the greatest of ease? Well, this week is geared toward accessing the ease and flow of life through each and every wave that shows up!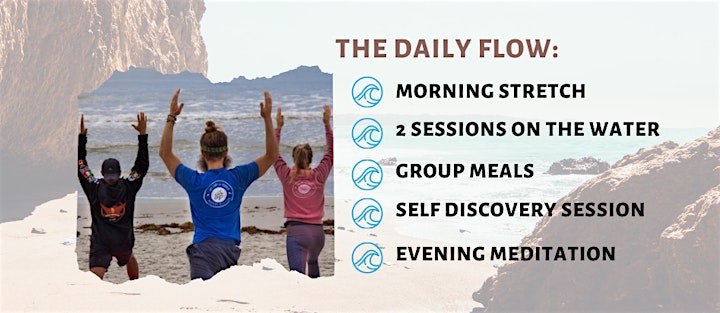 What to expect:
Be prepared to let go and have fun. Life is meant to be fun and when you begin to implement "The Surfers Mindset" into your daily life all things will come to be in every way. Read on for your "Daily Flow".
Make sure you bring your party gear for Saturday's Bon Voyage Bonfire.


Dates: July 7 - 10, 2021
A $300 deposit is due to secure your spot. Your remaining deposit is due the day before the retreat.

Travel Accommodations
*All accommodations for travel are not included in registration and are the participants responsibility for paying and booking. We are happy to help arrange the best option for each participant.
For hotel, One Ocean Resort and Spa is conveintenlty located just two short blocks from Jax Surf and Paddle. Corporate discounts are available. Please contact for more information.