Actions and Detail Panel
The Superpower Summit - March 31st
Fri, March 31, 2017, 8:00 AM – 3:00 PM EDT
Description
Positive change.
That's what we're all after right now. But how do you achieve it? Better yet, how do you create it?
It all starts with you becoming the change you wish to see in the world (yes, we borrowed that from Ghandi).
It's time to maximize your Ordinary Superpowers -- the talents and skills that you will use to create the most positive difference in your life, the lives of others, and the world around you. By doing so, you start a ripple effect that will begin to change everything around you (in a good way).
The Superpower Summit is a full-day, self-discovery workshop where you'll identify your most powerful talents and create a plan to use your powers with intention and purpose. By the way, your most powerful talents may not be what you think they are...
The Superpower Summit is where you will create the origin story of your new, superpowered life.
---
Is This Retreat Right For You?
The Superpower Summit is for business professionals who:
Are always busy, yet never feel like they are advancing or fulfilled.

Want to feel passionate and excited about work again (or maybe for the first time ever).

Desire to bring their strongest, most authentic self to life.

Are ready to maximize their impact in their workplace, home, and community.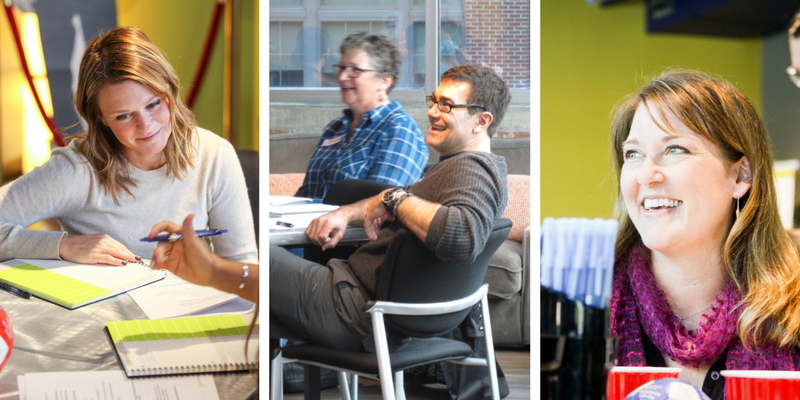 In This Retreat You'll Learn How To:
Discover your personal set of Ordinary Superpowers.

Activate proactively apply them for even more impact and influence.

Enhance your Ordinary Superpowers in order to maximize the power you already have.

Multiply your superpowers to create significantly greater results in your life.
All Participants Will Receive:
A one-of-a-kind, full-day, immersive retreat experience at sparkspace.

Clarity of your Ordinary Superpowers.

A solid plan to enhance and multiply your impact.

An immediate increase in focus and energy.

Increased ability to think and act on a much bigger scale.

Powerful new connections and friendships.

Several tools that you can use and reference over and over.

A copy of Mark's soon-to-be-released book on Ordinary Superpowers.

Lifetime membership to The Rockstar Academy and access to all of its' world-class content ($99 value)

A premium journal to use in the workshop and beyond.

Healthy, energizing breakfast, lunch, and snacks.

Parking
What are "Ordinary Superpowers"?

Ordinary Superpowers are the unique set of abilities, talents, and skills that:
Come naturally to you.

You're better at than most.

Help people (including you).

You love using.
They're called "Ordinary Superpowers" because they very likely seem simply ordinary to you, but they can – and will – help you achieve truly extraordinary results in your life.
What kind of results? Your specific results depend on what you truly want. One thing many people do have in common, however, is that we often find fulfillment in the feeling that we are living up to our true potential and positively contributing to our world.
The Superpower Summit is designed to help you maximize your impact throughout your life by identifying, understanding, and using your Ordinary Superpowers to their fullest.
---
What our most recent participants are saying:
"For me, the Summit validated and solidified my passion and my calling…and in many ways, granted me 'permission' to pursue it." — Heather Hitchcock, Abbott Nutrition
"There was some incredibly positive mojo in the room on Friday. Thank you for leading such a wonderful workshop. The Superpower Summit provided the opportunity for guided introspection and reflection on what makes us uniquely super." — Josh Suvak, State Auto
"As a manager of a large team and a mom of two kids under 5, uninterrupted time comes at a premium in my life. Friday was a mini-vacation in that aspect. I gained insight though into my own actions and thoughts that shaped into the idea of superpowers." — Mary Pedigo
"I found that attending the Superpower Summit has made a lasting change in the way I view what is important to me, and helped me clarify that when I spend my energy (superpowers!) doing things I love it makes me feel stronger. You walk away with a clear plan of action you create and are able to build on from there." — Jennifer Kimball
"As for the Summit, it was what I needed. I was able to better define my Superpower and see it from a 50,000 foot view as opposed to the 'in the weeds' where I've been stuck for the last year and a half." — Debbie Johnson
---
Questions?
email mark@sparkspace.com or call 614-224-7727