The Superhero Business Bootcamp

Saturday, March 17, 2012 from 3:00 PM to 8:00 PM (PDT)
Event Details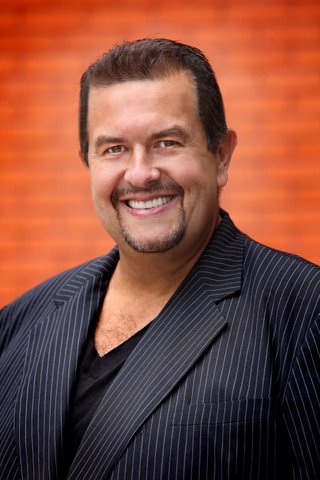 Do you want to feel empowered, inspired and highly motivated to take on any business challenge that comes your way? Do you want to be admired by your business associates and loved by your employees, all while increasing their and your productivity? How about you show our economy who's boss and get your business to the level you always knew it could be? If any of the above rings true to you then this bootcamp DVD and/or live event is for you:

"The Superhero Business Bootcamp"
5 hours with Entrepreneur & Superhero Mentor Ben Neumann is all it takes to get you back on track and ready to successfully take on the world of business and entrepreneurship. Experience for yourself how Ben sets your goals low enough for you to hit them, but high enough to truly matter. Join the group of inspired entrepreneurs and online business superheroes who ben is guidling and mentoring on their journey to success. 

This powerfull and content rich seminar is aimed at online business starters and veterans who want to take their online business to the next level.  Material that will be covered (among others):
How to create a virtually unbeatable and sustainable online business model;

The 5 most dangerous mistakes business owners make and how you will not step into their footsteps;

How to START, THRIVE and GROW an  online business under virtually ANY economic conditions;

Ben's 5 rock-solid ways to HIRE, GROW and MOTIVATE employees so they will be highly productive and go through fire for you.
DVD PRE-ORDER IS AVAILABLE NOW:
If you are not able to attend this seminar in person or if you would like to study in the comfort of your own home and keep a record of this amazing event, yo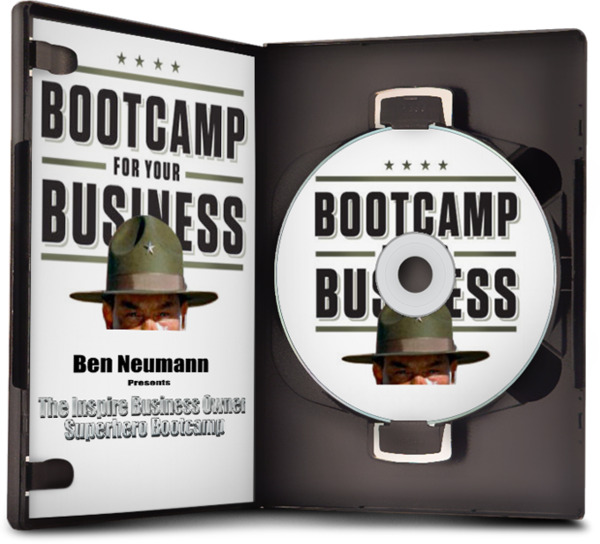 u can now pre-order this content-packed Bootcamp DVD loaded with the not-to-miss content of this Superhero Bootcamp as well as a few surprise bonus items we won't list here, but which will pleasantly surprise you. To pre-order your DVD just go through the regular admission process, but instead of a ticket just select the DVD Pre-Order option. The DVD will be produced within two weeks after the event and shipped to the address you use in our order form along with all necessary training material and a 10% off promo code for our next live event as a thank you for us to you.
100% Satisfaction & Risk Free Guarantee:
If after attending the first 2 hours of the seminar, someone is not completely satisfied, just let us know and we'll refund your ticket price in full (never happened so far!!!)
In his content-driven Superhero Bootcamp Ben will address the most common mistakes aspiring and existing business owners make and deliver powerful, proven and executable solutions to all of them. Ben's Superhero Bootcamp offers you a unique opportunity to turn things around by the time you go back to the office on Monday.
This is a very small and limited admission event for a selected group of encouraged entrepreneurs - it will sell out quickly. Get your ticket now.
When & Where

Beverly Garland Holiday Inn
4222 Vineland Avenue
North Hollywood, CA 91602


Saturday, March 17, 2012 from 3:00 PM to 8:00 PM (PDT)
Add to my calendar
Organizer
Ben Neumann is a two times Entrepreneur of Year Award nominated and internationally recognized expert and mentor on Entrepreneurship, Success and Growth Coaching, Goal Setting and Internet Business topics.
Ben is a cut-to-the-chase, work hard, play hard kind of guy, who has been around the block more than just once. He was raised and educated in Europe, which allows him a unique perspective on American business and mindsets. He is a turn-around specialist and a genuine out-of-the-box thinker who built and sold several highly successful businesses and Internet companies.
Ben is a very experienced business growth expert who coaches entrepreneurs on subjects of internet marketing, inspired business ownership, personal and business growth, success positioning, goal setting and planned multi-million dollar exit strategies. Ben has published numerous articles and ebooks on business success and entrepreneurship. He is the world's quintessential number 1 entrepreneur coach who is inspiring business heroes around the globe with his message and thanks to his massive experience mentors them on their journey to success.
Ben lives in Studio City, CA with his spouse Tamara and their 4 boys Dominic, Ben Jr., Justin and Dominic. Ben can be reached through his websites at www.InspireMoreHeroes.com and  www.BenNeumann.com.