The Summoning Festival w Ferry Corsten, Gabriel & Dresden + More Halloween
Conjure up those costumes for a 1-day music festival with multiple headlining acts Massive staging, vendors food & more!
About this event
The Summoning music festival makes it's debut in Tampa Florida
We are Summoning the souls of the dance music community to join us at the historic (and haunted) Centro asturiano de Tampa. For the 1st time ever we have been allowed to transform these historic grounds into a 1 day music event featuring MASSIVE staging, Vendors, Food, Perfomers, and a lineup of Electronic music artists guaranteed to Summon spooky vibes on Halloween day!
2 stages of music indoors & out plenty of room for social distancing if needed
The Summoning
Set Times MAIN STAGE
Sunday October 31st 2021
9:30-11:00 pm Ferry Corsten (exclusive headline)
8:00-9:30 pm Gabriel & Dresden
6:45 - 8:00 pm Mat Zo
5:15-6:45 pm Wolfgang Gartner (SUNSET SET)
4:15-5:15 pm Jerome Isma Ae
3:30-4:15 pm Luccio
2:45-3:30 pm Yokai
2:00-2:45 pm Erik Horton
In Alphabetical order by tier
Ferry Corsten, Gabriel & Dresden, Mat Zo, Wolfgang Gartner (special Sunset set by Wolfgang Gartner)
Fronter, Jerome-Isma-AE
Luccio, Yokai, Fronter, Patrica Star
Eric Hortan, Misha, Sophee, INB4, ROLO, VINSOLO, Xae, VictorxCornejo
Tampa bay's Largest outdoor event on Halloween day! A Massive stage will summon a dancing spell! Vendors and performers throughout the festival!!!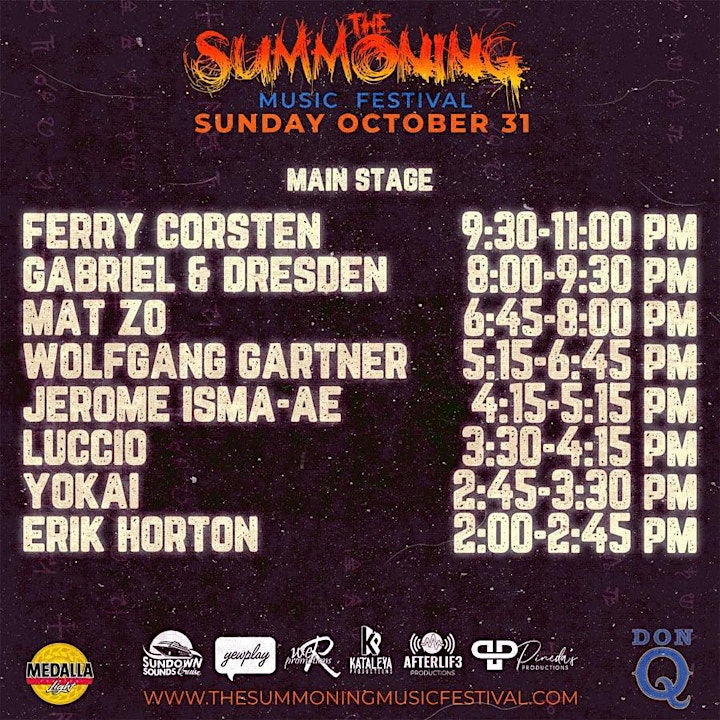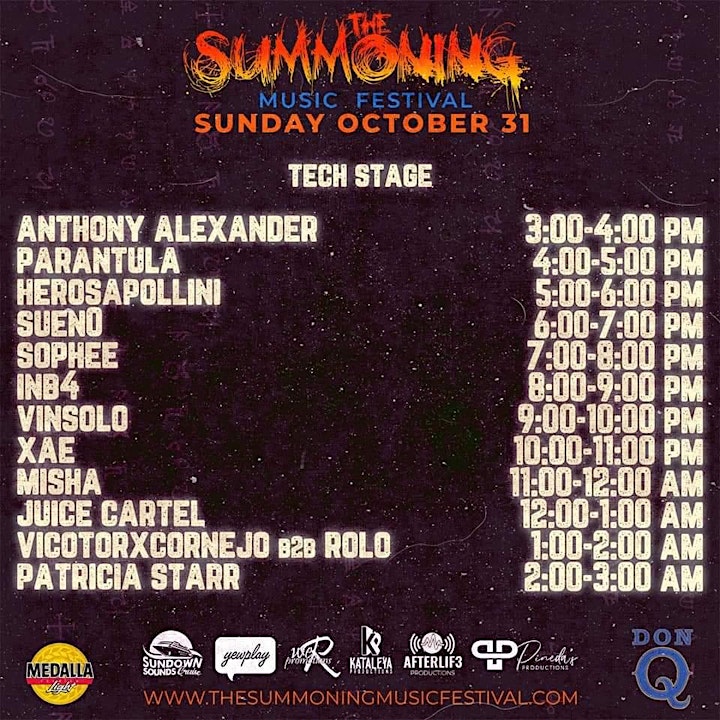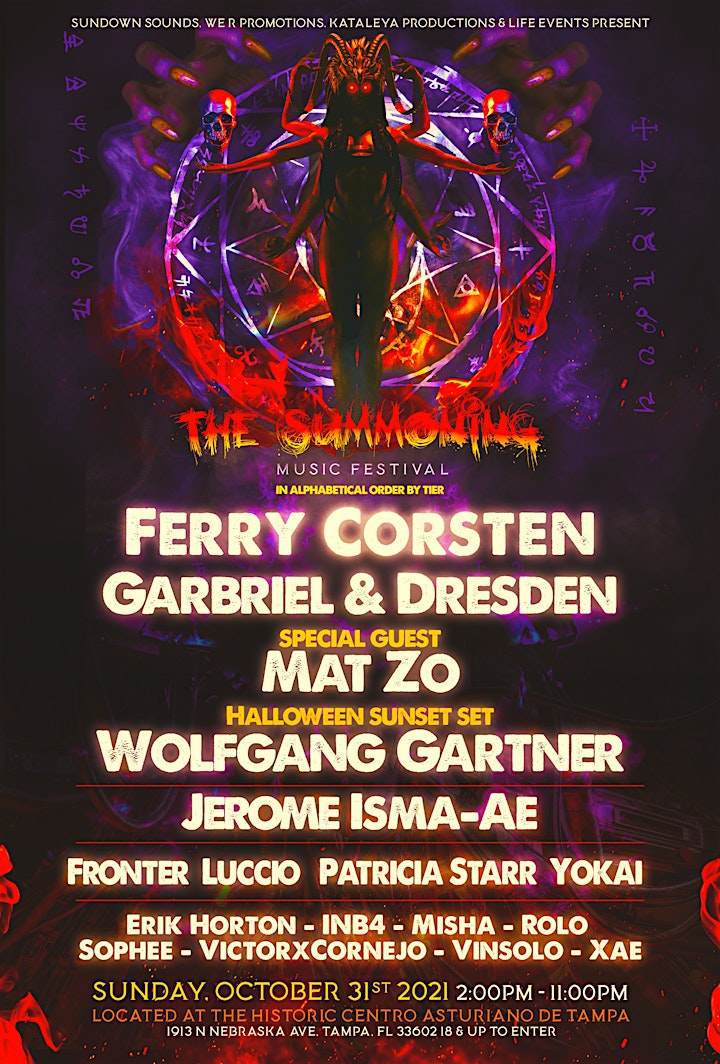 Organizer of The Summoning Festival w Ferry Corsten, Gabriel & Dresden + More Halloween