The Summit

Wednesday, 20 March 2013 at 09:00
Event Details
The Animals For Life Summit will generate healthy discussion about the many facets of the human-animal bond. Summit discussions will highlight aspects of human-animal relationships that include the associations between human health and pet ownership and the special relationships that form between service dogs and owners.
Event Pricing:
Early Registration (before March 7) - $69
Registration (after March 6) - $89
Student Registration - $25
*If you do not want to pay online, checks are also accepted. Click here for the Printable Registration Form. Make payable to "Animals for Life Foundation" and mail to Wanda Campbell, Animals for Life Summit, P.O. Box 182383; Columbus, OH 43218-2383. Contact Wanda at wcampbell@ofbf.org or 614.246.8271 with any questions.
Program Agenda:
9:00 a.m. - Registration & Continental Breakfast
9:30 a.m. - Welcome
9:45 - 11:30 a.m. - Sessions 1 & 2
11:30 a.m. - Lunch and Keynote Address
12:30 - 4:00 p.m. -  Sessions 3, 4 & 5 
4:00 p.m. - Autograph and Photo Session with Dr. Grandin
Keynote Address: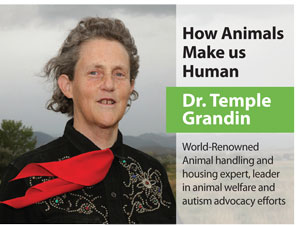 For more information visit: http://www.templegrandin.com
Session Topics:
What is the Human-Animal Bond, Why it Matters & Benefits of Animal Ownership
Steve Dale, Syndicated Newspaper Columnist, Host of Nationally Syndicated Radio Programs and contributing Editor at USA 
Lifestyle and Social Trends that Impact Animal Use 
Dr. Candace Croney, Associate Professor of Animal Sciences, Purdue University 
The Real Costs of Pet Ownership – Why Preventative Health Matters 
Tod Beckett DVM, Animal Care Center, Columbus OH 
Animal Care & Use Issues (panel discussion) 
Dr. Temple Grandin, Dr. Candace Croney, and Dr. Jeanette O'Quin, OSU College of Veterinary Medicine 
The Human-Animal Bond at its Best
Lesli Waller & Vinny the Therapy Dog
Tara Corrigan, Raemelton Therapeutic Equestrian Center
Jenny Barlos, Assistance Dogs of America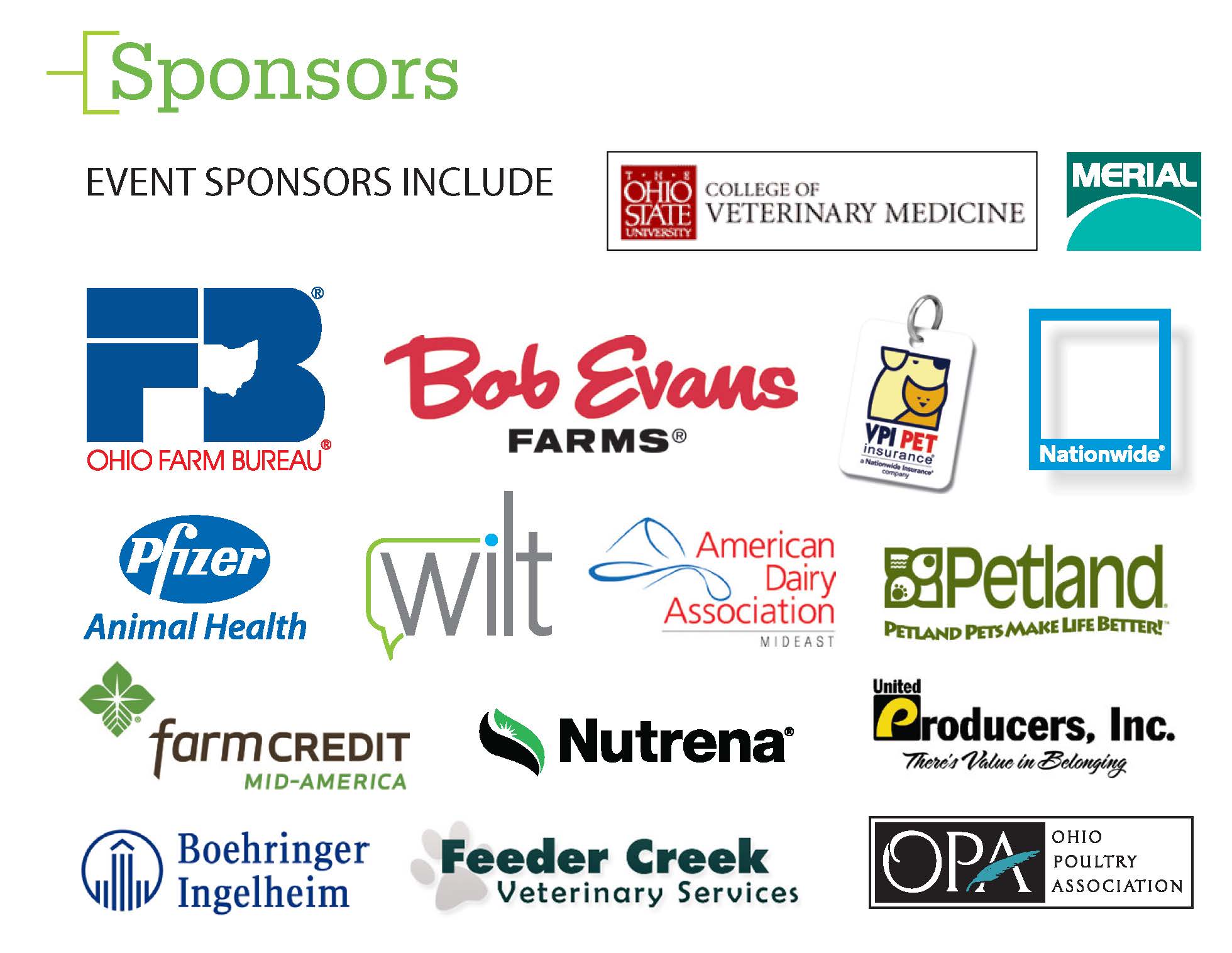 When & Where

Northpointe Conference Center
9243 Columbus Pike
Lewis Center, OH 43035


Wednesday, 20 March 2013 at 09:00
Add to my calendar
Organiser
Animals for Life Foundation
The Animals for Life Foundation is a non-profit organization that celebrates the human-animal bond and the many ways animals bring quality to human life. It was established in 2009 and has granted more than $140,000 to programs that aim to improve the human-animal bond, including supporting a classroom therapy dog, a therapy dog program for children with autism, a local foods event and a career program for students interested in animal professions. For more information on the Foundation, go to www.aflfoundation.org or check out our Facebook page.