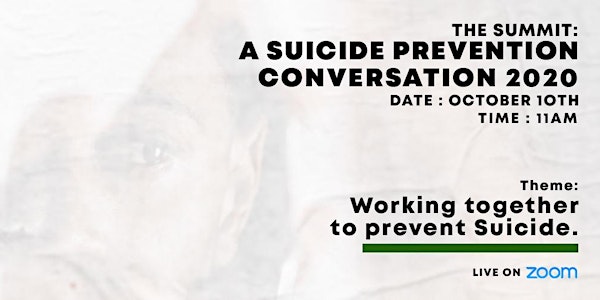 The Summit: A Suicide Prevention Conversation 2020
Every Life Counts! Every Life Matters! Come join us as we explore how WORKING TOGETHER, WE CAN ALL PREVENT SUICIDE!!! YOUR LIFE COUNTS!
About this event
The World Health Organization estimates that in 2020 there would be one suicide every 20 seconds! Understanding the current pandemic (and knowing that this estimation was made before COVID); A Suicide Prevention Conversation is of extreme importance-
To this effect, we have decided to speak up, advocate, and create more awareness with a group of experts from the fields of suicide prevention, wellbeing, and productivity.
The summit will aim to:
1. Create awareness and promote understanding about suicide prevention,
2. Define strategies and initiatives for suicide prevention,
3. Explore the concept of productivity and Wellbeing, and
4. Enhance community participation in suicide prevention activities across Africa-
We have a wealth of Speakers Lined up to host this all-important conversation as can be seen below: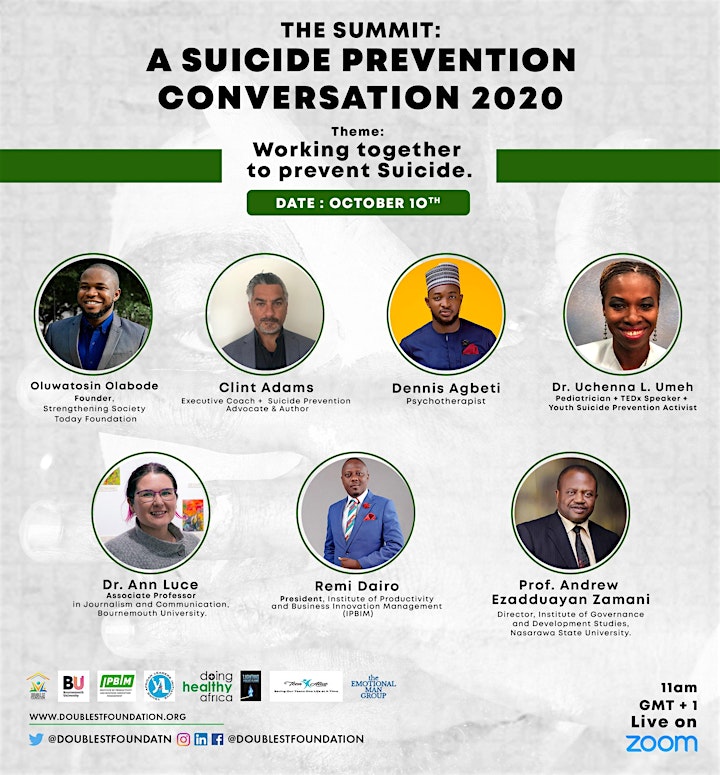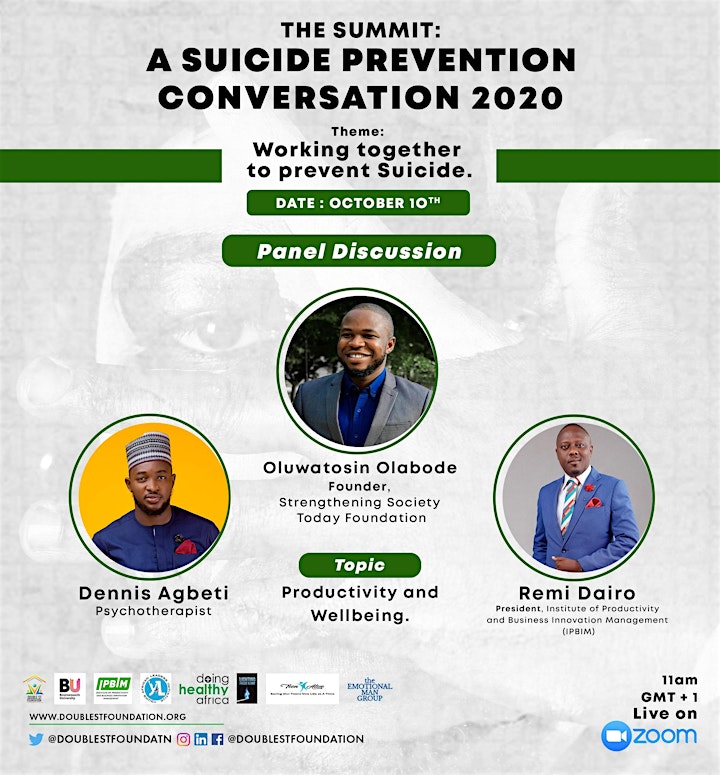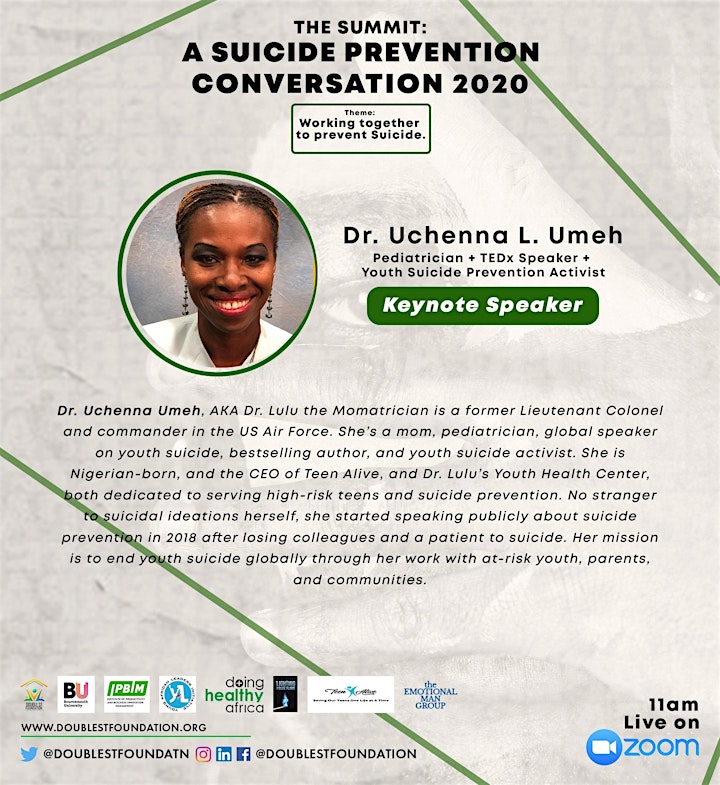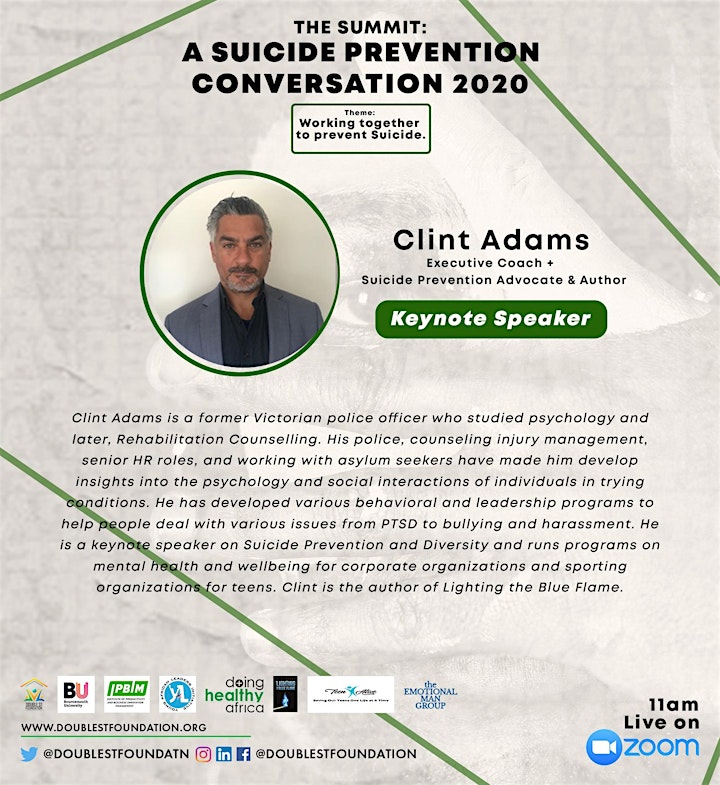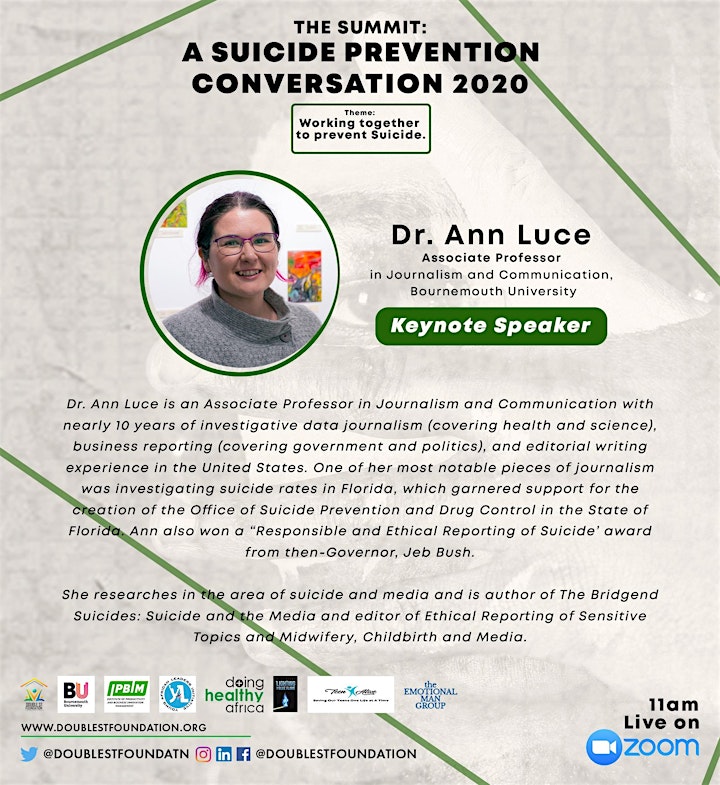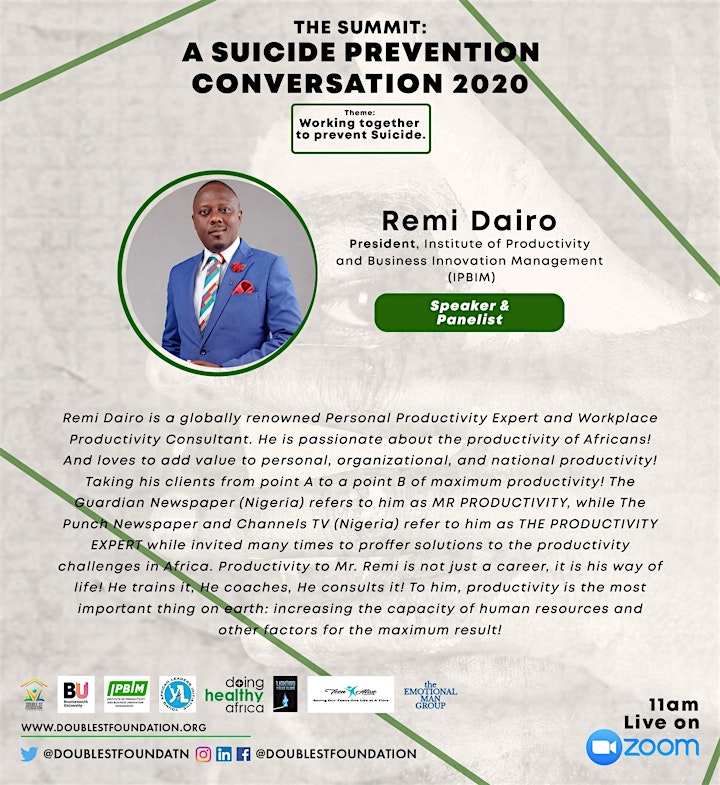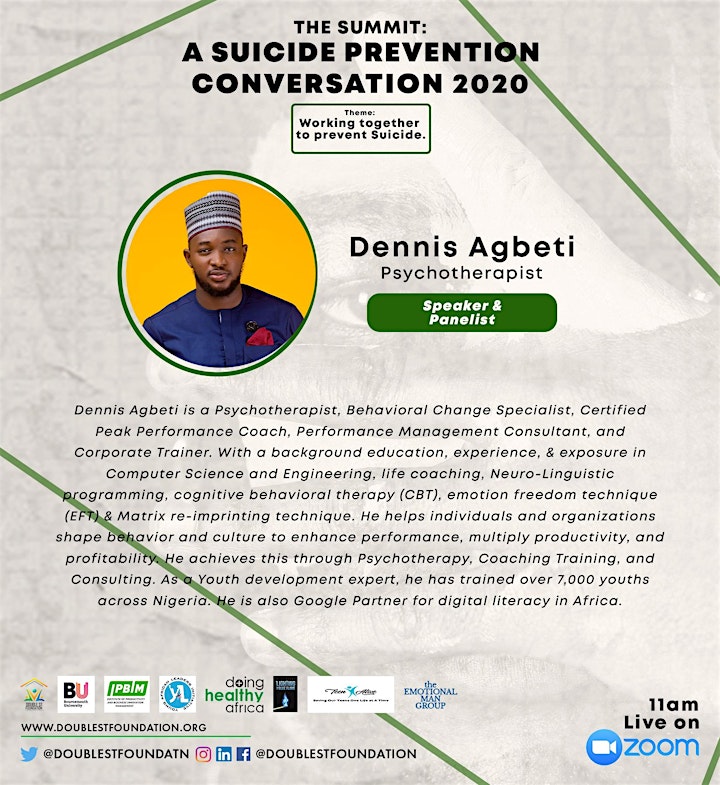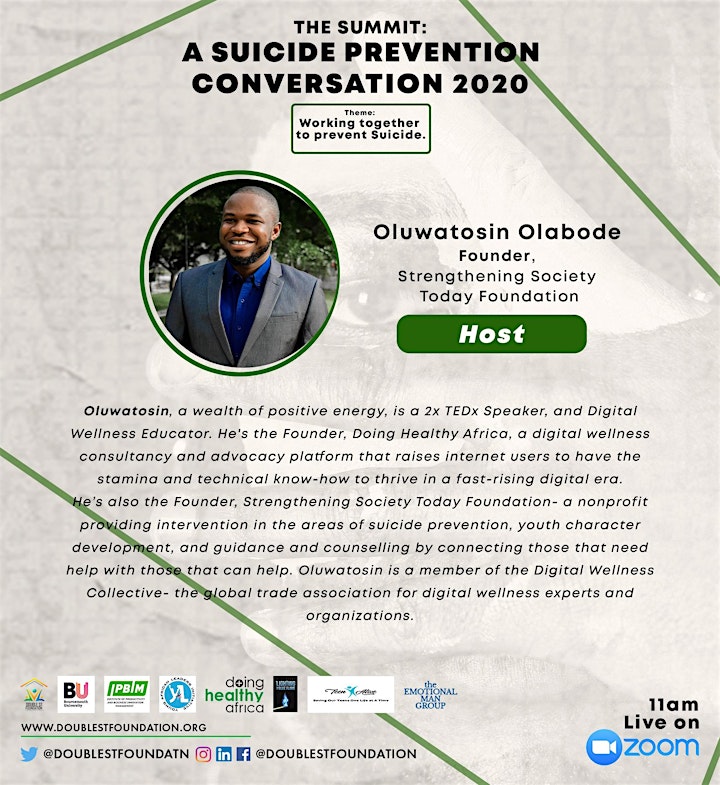 You can find out more about this event on our summit website.
You can also follow us on social media using the links below to stay uptodate: