Every Life Counts! Every Life Matters! Come join us as we explore how WORKING TOGETHER, WE CAN ALL PREVENT SUICIDE!!! YOUR LIFE COUNTS!
About this event
The World Health Organization estimates that in 2020 there would be one suicide every 20 seconds! Understanding the current pandemic (and knowing that this estimation was made before COVID); A Suicide Prevention Conversation is of extreme importance-
To this effect, we have decided to speak up, advocate, and create more awareness with a group of experts from the fields of suicide prevention, wellbeing, and productivity.
The summit will aim to:
1. Create awareness and promote understanding about suicide prevention,
2. Define strategies and initiatives for suicide prevention,
3. Explore the concept of productivity and Wellbeing, and
4. Enhance community participation in suicide prevention activities across Africa-
We have a wealth of Speakers Lined up to host this all-important conversation as can be seen below: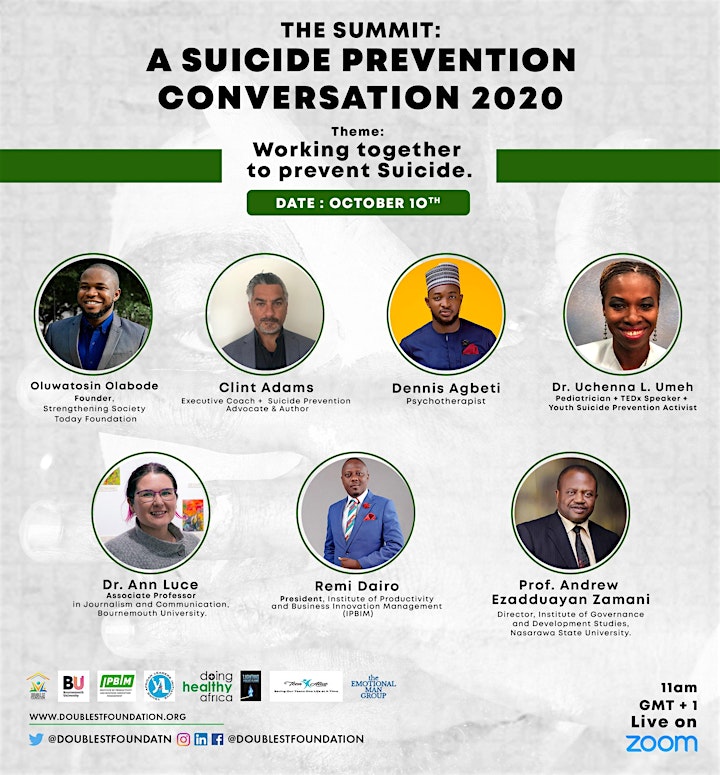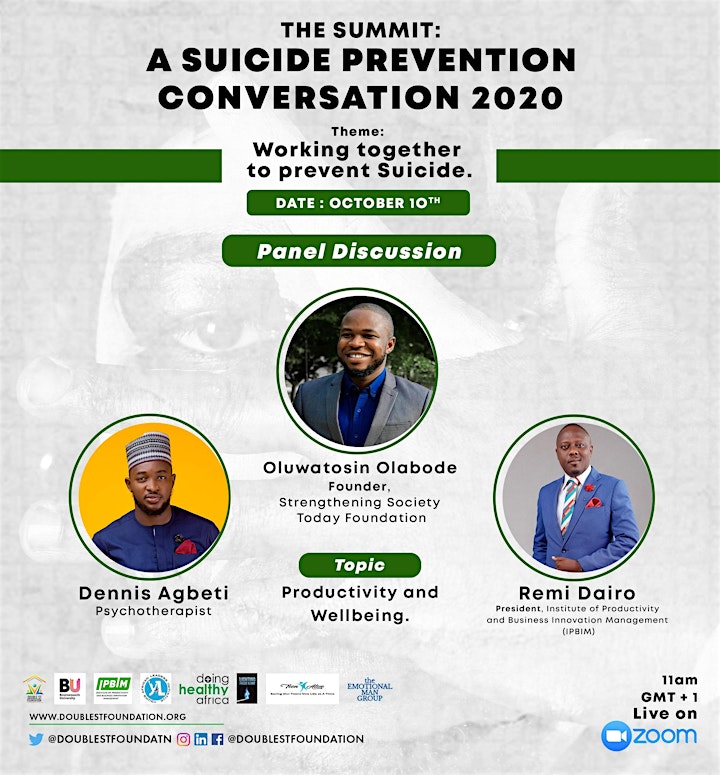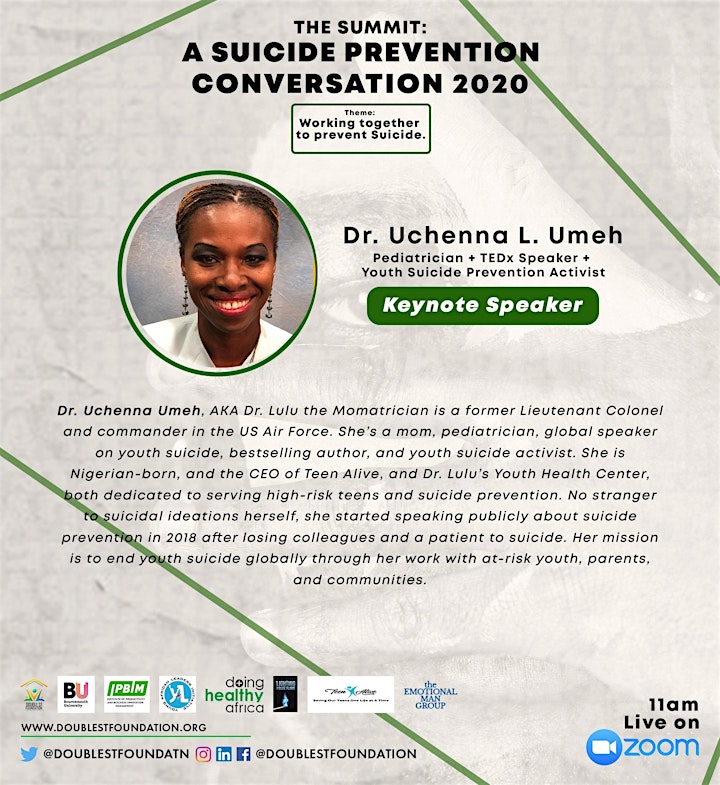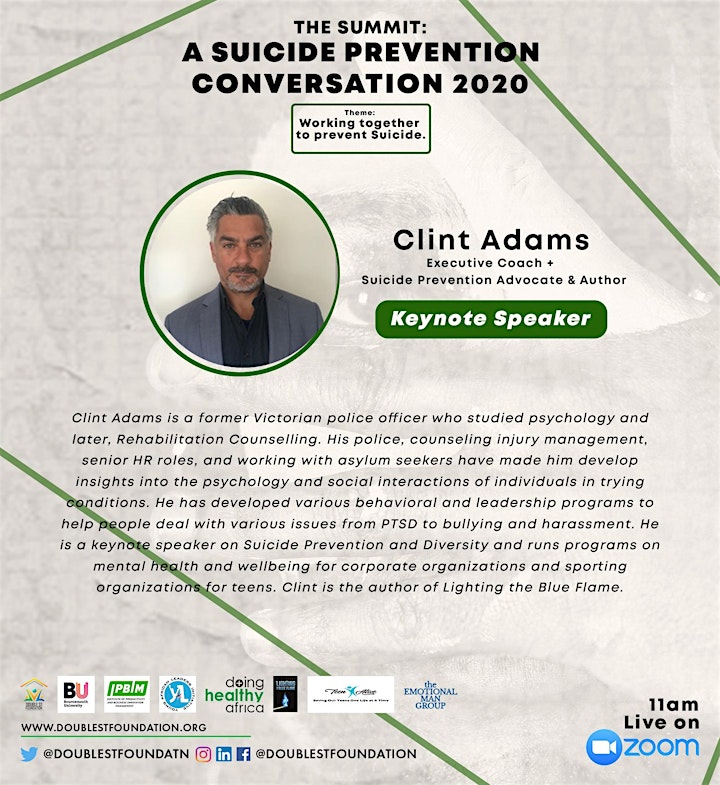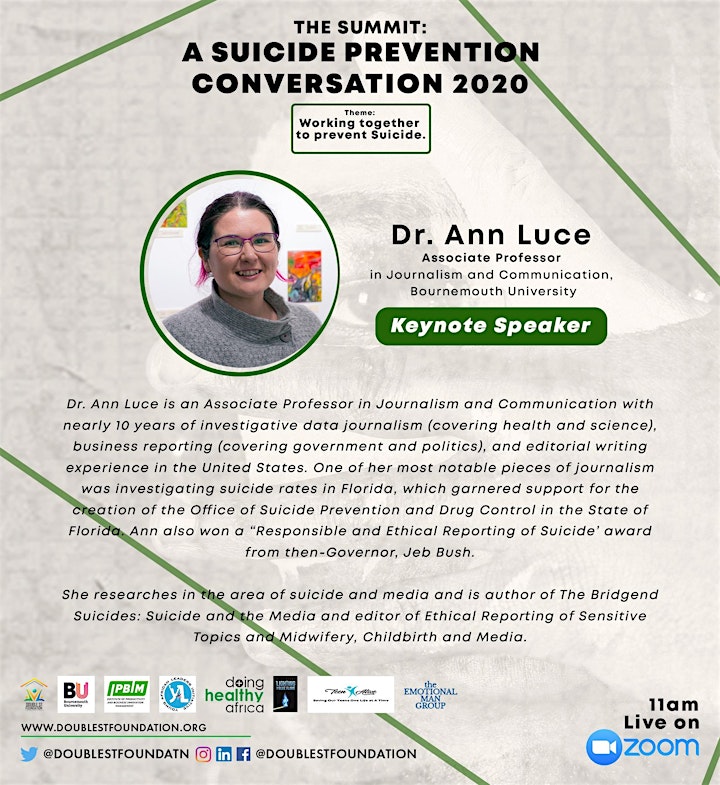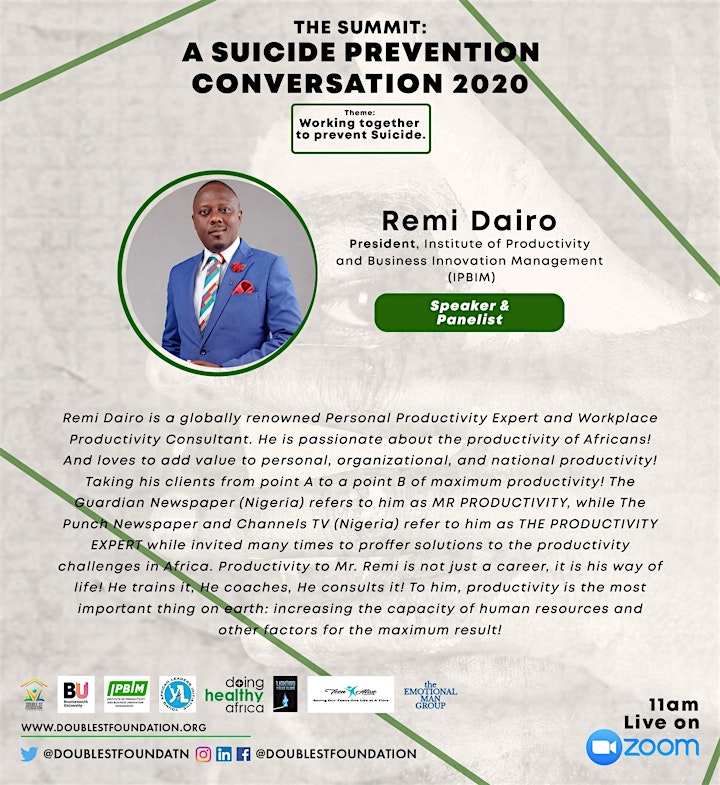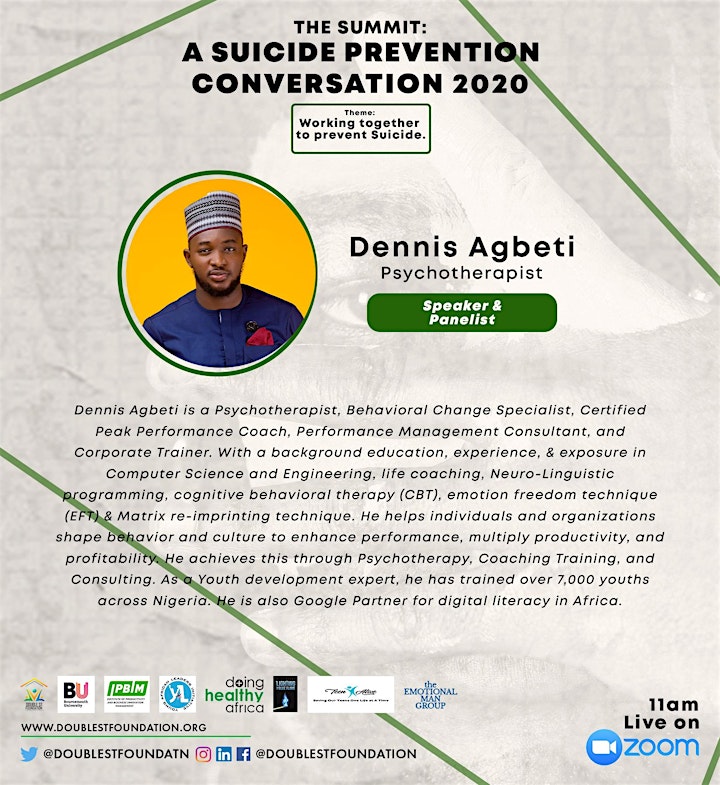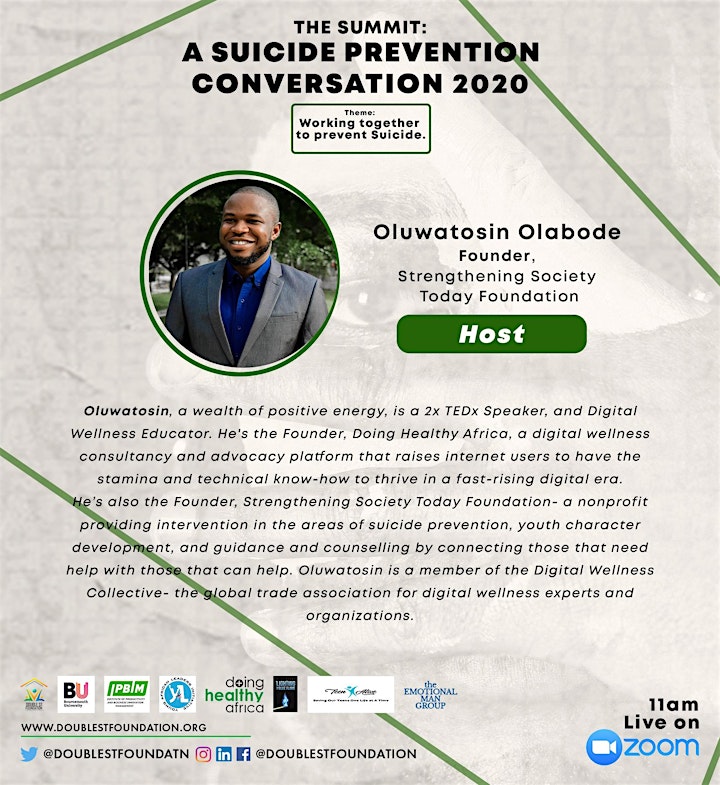 You can find out more about this event on our summit website.
You can also follow us on social media using the links below to stay uptodate:
Organizer of The Summit: A Suicide Prevention Conversation 2020
Strengthening Society Today Foundation is a youth led NGO that aims to bridge the gap between those that need help and those that can offer help. It's a confluence of idealism and reality. Our area of interest include SDG 03 & 04, specifically Mental Health (Suicide Prevention activities) and Counseling (Guidance & Counseling activities) respectively and Youth Empowerment.
Our visions are to be a bridge through which every organization and individual in the society has access to the human and natural resources they need to thrive. And to raise a generation of young people that will rule, subdue and dominate the world with a positive perspective. We do this by educating and ensuring that organizations and individuals pursue with diligence their mandates by affiliating them with consulting firms, both short and long term to ensure consistent productivity and by helping young people discover and utilize the positive energies within them towards living and leading a transformative life. The team led by Oluwatosin Olabode (@doublest_sst).