Description
Do you want to create an exciting future for yourself?
Do you want to become more confident?
Do you want to gain key experience that employers are looking for?
Join us for an exciting programme this October Half Term called 'Success Only'. We are working in partnership with LCCM (London College of Creative Media) to deliver some exciting and inspirational workshops this half term on the following dates and times:
Tuesday 22nd October 10am - 2pm
Workshop 1 - "Who am I?"

Visioning and goal setting activities to help you remember the greatness within you and action practical ways that you can get there.
Wednesday 23rd October 10am - 2pm
Workshop 2 - Creating & Maximising Opportunities
Building relationships is essential to being successful and there are so many great opportunities around us but often we don't know where to look, so we will show you how.
Thursday 24th October 10am - 2pm
Workshop 3 - Creative Giants Experience
Have a tour of LCCM, go into the music studios, see the range of equipment. Then meet inspiring creatives within the industry who can tell you their journey and give you useful keys that will help you with your future careers or interests.
(Please make sure you register for all workshops individually)
There will be free food and travel provided.
For any special requirements, feel free to contact us.
If you have any accessibility requirements that we need to be aware of, please let us know in advance.
Remember to be early or on time, because you never know who could be in the room.
We hope to see you there.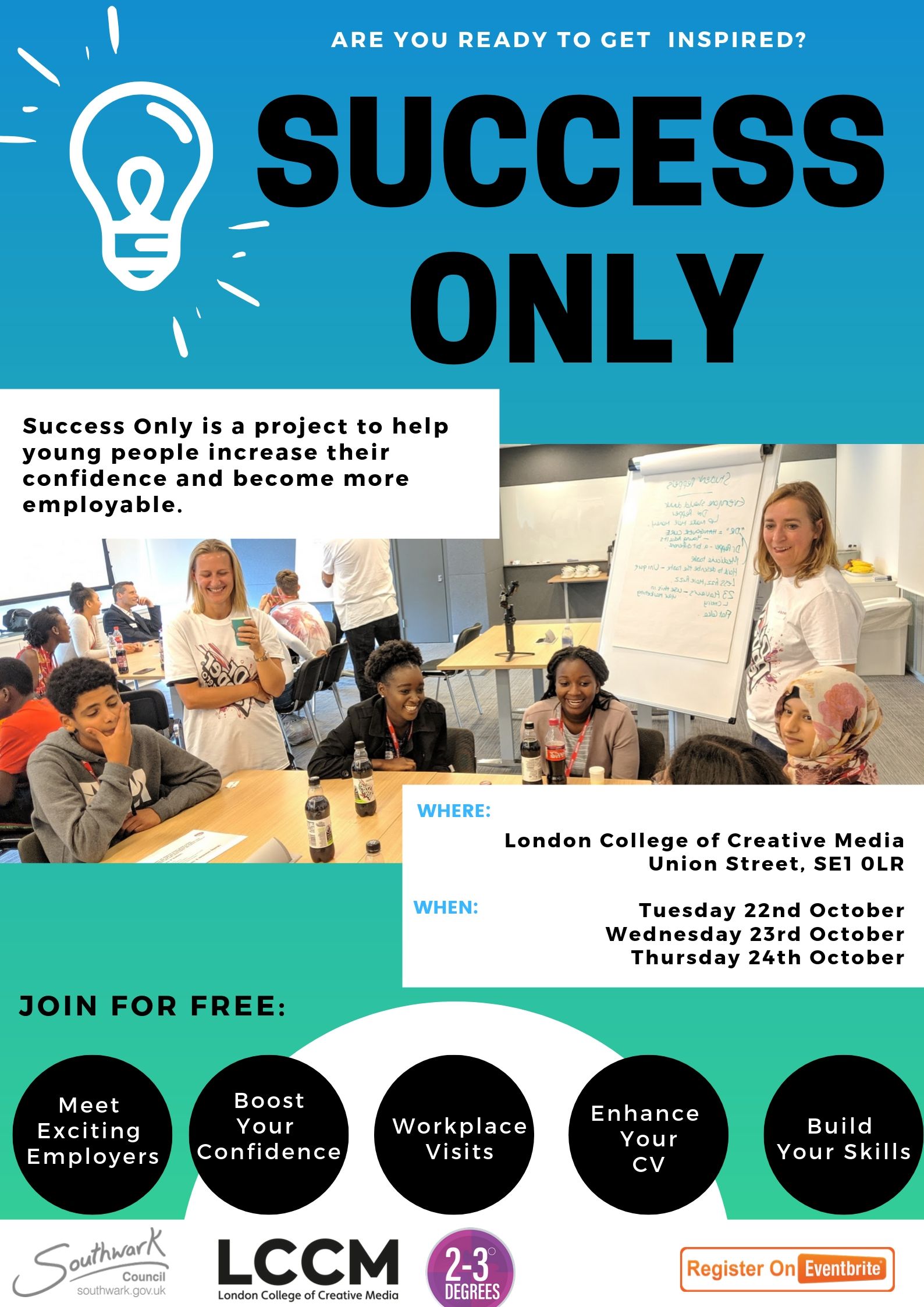 2-3 Degrees, with support from Southwark Council are delivering this Success Only Programme every half term to help you achieve your aspirations and goals.