The Student's Developing Brain

Thursday, November 29, 2018 from 10:00 AM to 11:30 AM (EST)
Event Details
A GGC e-mail address is required in order to register for this event. Our workshops are developed specifically for GGC faculty and staff only. All other registrations will be declined.
The Student's Developing Brain
What is going on inside the heads of your students? How does a student's learning process change as they mature and become more experienced learners? Neuroscience can provide educators with the scientific basis for understanding the best practices in teaching and offers additional ways to understand the challenges we experience as teachers. By understanding how, biologically, our students learn and problem-solve, we can use teaching approaches that are the best for novice vs. experienced learners and help make and reinforce connections.
Facilitator: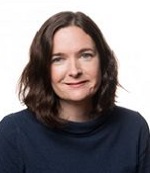 Dr. Laura Carruth - Director of the Center for Excellence in Teaching and Learning, and Associate Professor in the Neuroscience Institute at Georgia State University
Laura Carruth became the Director of the Center for Excellence in Teaching and Learning in November 2014. She is an Associate Professor in the Neuroscience Institute and Department of Biology and has a secondary appointment in the School of Public Health. She has been interested in all aspects of teaching and learning since she was a graduate student at the University of Colorado, Boulder. She is particularly interested in expanding research efforts in the Scholarship of Teaching and Learning (SoTL) at Georgia State. She runs workshops on a variety of pedagogical topics including student engagement and active learning, hybridized classes, and pre-assessment techniques. Her CETL goals for 2015-16 are to increase participation of faculty and students from across campus in various CETL programs and workshops and she's excited that the new CETL Faculty Teaching Fellows program is underway. She is always available to meet with any instructor to discuss issues related to teaching and SoTL research.
Save This Event
When & Where

Georgia Gwinnett College
1000 University Center Ln
Heritage Room (Library, 3rd Floor)
Lawrenceville, GA 30043


Thursday, November 29, 2018 from 10:00 AM to 11:30 AM (EST)
Add to my calendar