The Strange World of Seeds: Book Talk & Signing with Author Thor Hanson
Description
The College of Physicians of Philadelphia, Mütter Museum, Historical Medical Library, and Longwood Gardens Community Read Program present
The Strange World of Seeds: Book Talk & Signing with Author Thor Hanson, joined by Jacqui Bowman, PhD,
Director of Education & Co-director of Living Exhibits at The College of Physicians of Philadelphia
We're teaming up with Longwood Gardens for an evening in celebration of one of the most fascinating objects on earth: seeds! Join fellow readers and botany aficionados alike to hear Triumph of Seeds author Thor Hanson and Director of Education Jacqui Bowman, PhD share their thoughts on how these tiny marvels have shaped human history.
As America's finest museum of medical history and a historic national landmark, the Mütter displays beautifully preserved collections of anatomical specimens, models, and medical instruments in a 19th-century setting. Contained within the collections are some unexpected examples demonstrating the relationship between humans and seeds, including a collection of 15th century herbals and the Benjamin Rush Medicinal Plant Garden.
A light wine and cheese reception created by Catering By Design with a book signing will follow.
PROGRAM
6:30pm
Welcome by Dr. George Wohlreich, MD, MA, DSc (Hon), FCPP, President & CEO, The College of Physicians of Philadelphia
Introduction to Community Read by Longwood Gardens
"Plant Exchanges Old and New: The Benjamin Rush Medicinal Herb Garden in 2019" by Jacqui Bowman, PhD, Director of Education & Co-director of Living Exhibits, The College of Physicians of Philadelphia
The history of plant and seed exchange in Philadelphia is nothing new. It has been happening for centuries. I will discuss early "exchangers" such as John Bartram and William Hamilton and share how their legacy lives on today at the College.
Introduction of Thor Hanson by Jacqui Bowman, PhD
6:45pm
Book Talk "The Triumph of Seeds: How Grains, Nuts, Kernels, Pulses, and Pips Conquered the Plant Kingdom and Shaped Human History" with Author Thor Hanson
7:45pm
Q&A
Light reception created by Catering By Design provided after the lecture with book signing and herbal exhibition display by the Historical Medical Library of The College of Physicians of Philadelphia.
A display of thirteen "herbals" dating from 1486 - 1836 from the collections of the Historical Medical Library of the College of Physicians of Philadelphia will be on display. Visually rich, these texts explore the role of plants in medicine, as well as the evolution of a uniquely American materia medica.

The main Mütter Museum will not be open during this event.
ABOUT LONGWOOD GARDENS
In 1906, industrialist Pierre du Pont (1870-1954) purchased a small farm near Kennett Square, PA, to save a collection of historic trees from being sold for lumber. Today, Longwood Gardens is one of the world's great horticultural displays, encompassing 1,083 acres of dazzling gardens, woodlands, meadows, fountains, 10,010-pipe Aeolian organ and 4.5-acre conservatory. Longwood continues the mission set forth by Mr. du Pont to inspire people through excellence in garden design, horticulture, education and the performing arts, through programming that includes exhibitions, musical performances by leading artists, renowned horticulture education programs, horticulture research, environmental stewardship and community engagement. Longwood Gardens is on US Route 1 near Kennett Square, PA. For more information, visit longwoodgardens.org.
ABOUT "The Triumph of Seeds"
We live in a world of seeds. From our morning coffee to the cotton in our clothes, seeds support diets, economies, lifestyles, and civilizations around the globe. In The Triumph of Seeds, award-winning author and biologist Thor Hanson explores both the natural and cultural history of seeds - why they are so dominant in nature, and why we are so utterly dependent upon them. Spanning locations ranging from the rainforests of Costa Rica and Nicaragua to the spice routes of Kerala, The Triumph of Seeds is a book of knowledge, adventure, and wonder. Essential reading for anyone who loves plants, or who may have wondered how the chili got its spice, what puts the buzz in coffee, or how seeds have influenced everything from the voyages of Christopher Columbus to the Industrial Revolution to the shape of the human face.​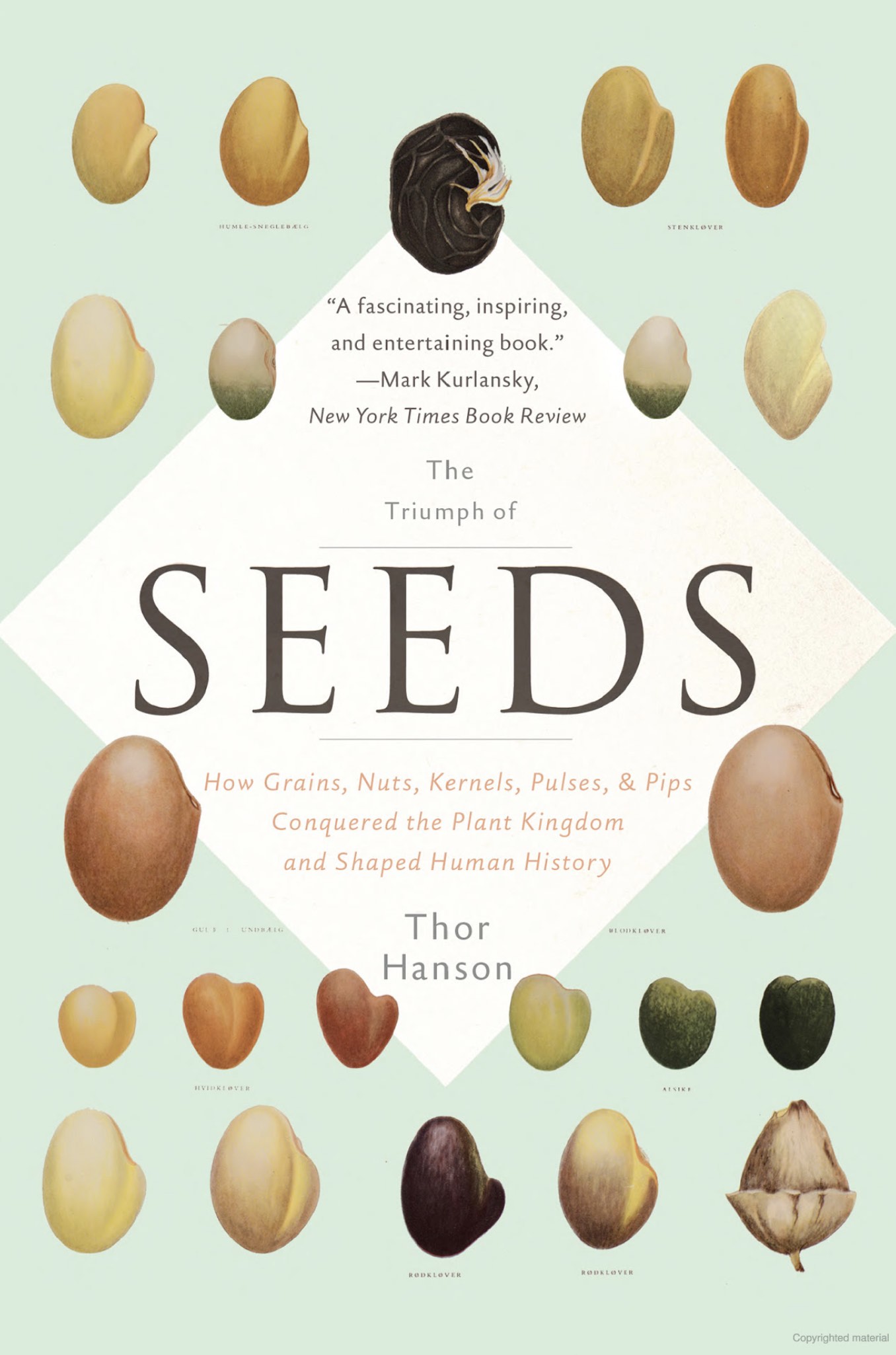 ABOUT Thor Hanson
Author and biologist Thor Hanson is a Guggenheim Fellow, a Switzer Environmental Fellow, and winner of the John Burroughs Medal. His books include Buzz, The Triumph of Seeds, Feathers, and The Impenetrable Forest, as well as the illustrated children's favorite, Bartholomew Quill. Thor's work has been translated into more than ten languages and earned many accolades, including the Phi Beta Kappa Award in Science and two Pacific Northwest Book Awards. His many media appearances have included Fresh Air, Science Friday, On Point, To the Best of Our Knowledge, and Book Lust with Nancy Pearl. Hanson lives with his wife and son on an island in the Pacific Northwest.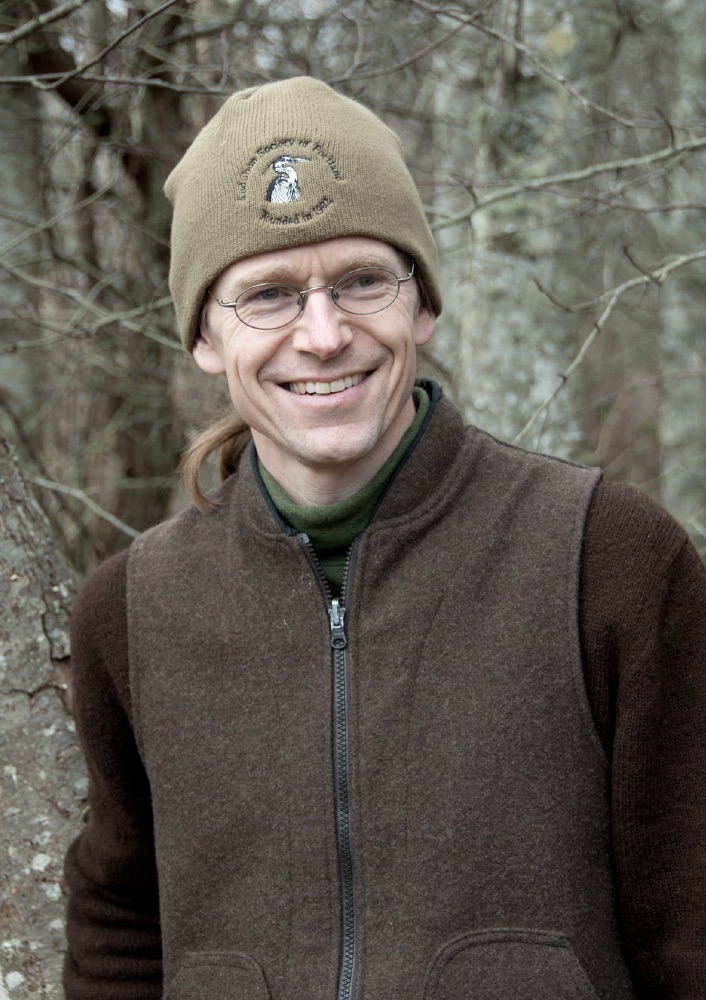 ABOUT Jacqui Bowman
Jacqui Bowman is the Director of Education and Co-Curator of Living Exhibits at the College of Physicians of Philadelphia. She directs initiatives that use the resources of the College to develop a full range of educational programming in both arts and sciences. She has a PhD in Biological Anthropology from the University of Cambridge and moved to Philadelphia from England 25 years ago. She is a passionate plant hobbyist with a basement full of terrariums.
Tickets are transferable to other people, but are not refundable.
Student and Individual-level Members may purchase one Mütter Member ticket.
Dual and Family-level Members may purchase two Mütter Member tickets. To upgrade your membership or if you have membership questions please contact erins@collegeofphysicians.org.
Questions? Email events@collegeofphysicians.org
ASL interpretation is available for any event upon request. Please contact Meredith Sellers msellers@collegeofphysicians.org to place a request for an ASL interpreter or for any other accessibility accommodations.
NOTE: By entering the event premises, you consent to photography, audio recording, video recording and its release, publication, exhibition, or reproduction to be used for news, promotional purposes, advertising, inclusion on websites, social media, or any other purpose by The College of Physicians/The Mütter Museum and its affiliates and representatives.
Photo credit: Colen, John H. and Jones, T. R., "Strychnos St. Ignatii," The College of Physicians of Philadelphia Digital Library