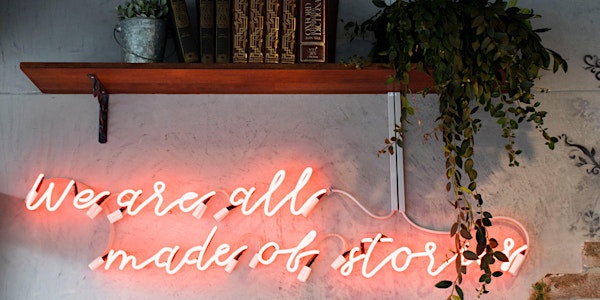 The Story on Short Stories
Learn the ins of writing and publishing short stories in the crime/mystery genre from expert authors
About this event
Moderated by Terry Shames, this panel will explore the wild and creative world of crafting, writing, and publishing crime fiction short stories. Our panelists include Vinnie Hansen, Gigi Pandian, Art Taylor, and Nancy Tingley.
ZOOM Info is provided when you RSVP.
Terry Shames writes the popular Samuel Craddock mystery series. The books have been finalists for multiple awards, winning the Macavity Award for Best First Mystery and an RT Reviews Critics award for Best Contemporary Mystery of 2016. MysteryPeople has twice named her one of the top five Texas mystery writers. Her latest is A Risky Undertaking for Loretta Singletary. She has also had short stories published in several anthologies, including "Bring It," in Malice Domestic's 2019 Mystery Most Edible. Terry lives in Berkeley, CA. She is a member of NorCal Sisters in Crime and on the Board of Mystery Writers of America.
USA Today bestselling and Agatha Award-winning mystery author Gigi Pandian is the child of cultural anthropologists from New Mexico and the southern tip of India. She spent her childhood traveling around the world on research trips, and now lives outside San Francisco with her husband and a gargoyle who watches over the garden. Gigi's mysteries are a cross between Indiana Jones and Agatha Christie. She writes the Jaya Jones Treasure Hunt Mysteries, the Accidental Alchemist Mysteries, and locked-room mystery short stories. Her debut novel won the Malice Domestic Grant, and her mysteries have received awards including the Agatha, Lefty, and Derringer.
Art Taylor is the author of The Boy Detective & The Summer of '74 and Other Tales of Suspense and On the Road with Del & Louise, winner of the Agatha Award for Best First Novel. He won the 2019 Edgar Award for Best Short Story for "English 398: Fiction Workshop," originally published in Ellery Queen's Mystery Magazine, and he has won three additional Agatha Awards, an Anthony Award, three Macavity Awards, and three consecutive Derringer Awards for his short fiction. He is an associate professor of English at George Mason University.
The day after high school graduation, Vinnie Hansen fled the howling winds of South Dakota and headed for the California coast. There the subversive clutches of college dragged her into the insanity of writing, where the dark influences of Sue Grafton and Marcia Muller coaxed Vinnie to a life of crime. A two-time Claymore Award finalist, she's the author of the Carol Sabala Mystery series, the novel Lostart Street, and many short stories. Retired after 27 years as a high school English teacher, she remains sane(ish) notwithstanding the evidence of her tickling the ivories with local ukulele bands.
Nancy Tingley, a former museum curator and art consultant, is the author of the Jenna Murphy Mystery Series (A Head in Cambodia and A Death in Bali) which features a curator of Asian art. She's presently expanding her short story IF, IF, IF (in the anthology Fault Lines, Sisters in Crime NorCal) into a thriller—when she's not working on a novel set in 19th century India. She enjoys writing flash fiction and her work appears in various literary journals. She has published five nonfiction books—including Arts of Ancient Vietnam: From River Plain to Open Sea—as well as contributed to scholarly publications. When she's not writing or reading, you can probably find her at a potter's wheel.
PHOTO: S O C I A L . C U T on Unsplash