The plastic problem is documented in all its dimensions, including the industry's role in marketing a deceptive recycling logo .
About this event
THE STORY OF PLASTIC takes a sweeping look at the man-made crisis of plastic pollution and the worldwide effect it has on the health of our planet and the people who inhabit it. Spanning three continents, the film illustrates the ongoing catastrophe: fields full of garbage, veritable mountains of trash, rivers and seas clogged with waste, and skies choked with the poisonous emissions from plastic production and processing. THE STORY OF PLASTIC features interviews with experts and activists on the front lines of the fight, revealing the disastrous consequences of the flood of plastic smothering ecosystems and poisoning communities around the world, and the global movement that is rising up in response. With engaging original animation, archival industry footage beginning in the 1930s, and first-person accounts of the unfolding emergency, the film distilof ronmentls a complex problem that is increasingly affecting the planet's and its residents' well-being.
THE STORY OF PLASTIC is presented by The Story of Stuff Project, a nonprofit dedicated to changing the way that we make, use, and throw away Stuff so that it is more sustainable, healthy, and fair.
How to Watch: After you register on Eventbrite, you will receive a link to watch the film BEFORE the panel discussion on Sunday, July 12 at 2 pm. There is no charge to watch the film or participate in the panel discussion. Expert panel members will be announced soon.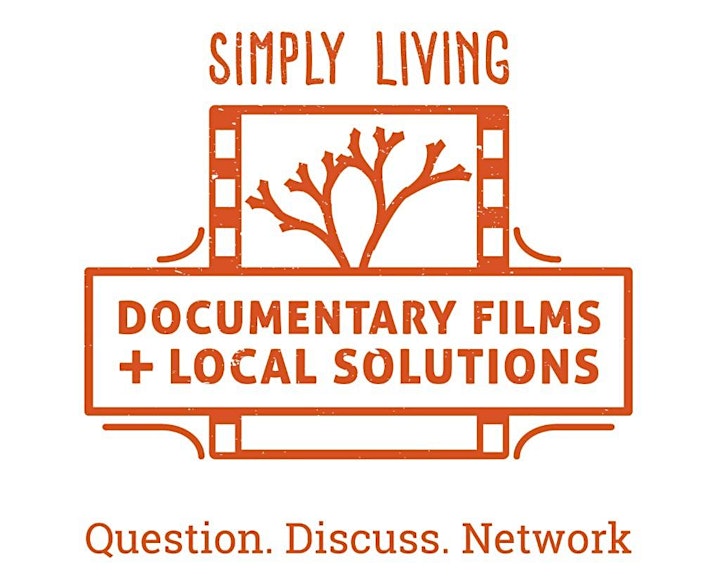 Organizer of The Story of Plastic Film + Online Expert Panel/Q&A
Simply Living is an independent, nonprofit organization that provides and promotes "Community Education for Sustainable Living."  We offer 1) courses on sustainability topics through the Northwest Earth Institute, 2) a Documentary Films and Local Solutions series that address environmental issues, 3) monthly Meetups with local businesses and organizations focused on sustainability, 4) weekly calendar of local community events and learning opportunities, and 5) publish a quarterly newsletter and share information on social media. Contact Hello@simplyliving.org for more information or text/call 614-354-6172 to reach Chuck Lynd, the Outreach Volunteer.