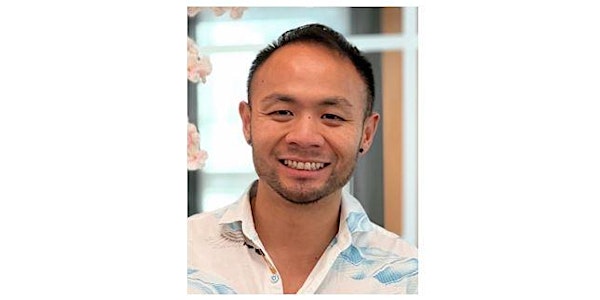 The Story of Bokksu
The Story of Bokksu: Bootstrapping a Japanese Snack Subscription to $100M Valuation in 5 Years
When and where
Location
Room 890, Kravis Hall, Columbia Business School 665 West 130th Street New York, NY 10027
About this event
Important message: Registration is now closed. We'll take walk-ins on a first come, first served basis.
Thursday, October 27, 2022 | 12:30 – 1:30 PM (Lunch will be provided)
Room 890, Kravis Hall, Columbia Business School (Map)
(665 W 130th St, New York, NY 10027)
Featuring:
Danny Taing
Founder and CEO
Bokksu Inc.
Moderator:
R.A. Farrokhnia
Executive Director (Dean's Office), Advanced Projects and Applied Research in Fintech, Columbia Business School
What you'll learn:
o The backstory of how Mr. Taing's unconventional and seemingly disconnected career journey in his 20s led him to ultimately founding Bokksu at the age of 30.
o What it was like in the first few years of Bokksu when Mr. Taing was a solo bootstrapped founder who had to scrappily grow and manage a global food business from day one.
o Honest insights into the good and bad of fundraising and how Mr. Taing successfully raised his Series A.
About the speaker:
Danny Taing is the Founder & CEO of Bokksu, a New York and Tokyo-based D2C snack subscription and online grocer that delivers authentic Japanese food and lifestyle products to over 100 countries. Providing Japan's traditional makers a platform to share their goods with a global audience, Bokksu is helping to support, preserve, and promote their craft, while making it easier for the rest of the world to discover, buy, and love authentic Japanese goods.
The son of Cambodian-Chinese refugees, Mr. Taing was born in NYC and raised in NJ. He received a dual Bachelor's in Psychology and Communication, and a Master's in Sociology, all from Stanford University. He then worked as a marketing strategist at Google HQ. After that, he relocated to Japan for a position at Rakuten. It was there, during the four years he spent living and working in Tokyo, that he developed his deep love of Japanese food and culture (as well as met his wonderful husband). After returning to NYC, he started the Postbaccalaureate Studies in Computer Science program at Columbia University and later joined Columbia Startup Lab where he founded Bokksu. In his spare time, Mr. Taing is an avid rock climber, fierce board game competitor, and anime binge-watcher.
Admission and Contact:
You must register to attend this in-person event.
If you have questions about the event, please contact us at cjeb@gsb.columbia.edu.
Special Notes:
● This in-person-only event is open to the public and will not be live streamed. The event recording will be available on our website at a later date.
● Please be advised that this event may be photographed, so your image may appear on our website or in CJEB materials later. If this is an issue, please let us know.
● Please note that due to current University guidelines in response to the COVID-19 pandemic, all attendees must have their primary series of COVID-19 vaccination and be prepared to show proof if asked.
For more information about other CJEB events, visit our website or contact cjeb@gsb.columbia.edu.