Join us for an outdoor asado, featuring a multi-course dinner by the Forage Sisters, paired with our high-elevation white and rosé wines.
About this event
4-Course Asado at The Storm Cellar
We are thrilled to share a multi-course asado with you, here at the vineyard, featuring the hyper-local, seasonal cuisine of the Forage Sisters! Join us for a fire-powered, outdoor dinner, overlooking the verdant North Fork Valley here in Hotchkiss, Colorado.
This menu couldn't be more perfectly suited for our high-elevation white and rosé wines, featuring four newly released wines from our 2019 vintage and a returning favorite from our 2018 vintage.
Upon arrival, you will be greeted with a glass of our 2019 Rosé of Pinot Gris, with a paired, welcome bite of crostini with summer squash butter, crispy prosciutto, and fresh herbs. We will seat you and your guests at properly spaced tables, to ensure the safest, most enjoyable experience, while still maintaining the sense of community by which our dinners have become known.
The Forage Sisters, local chefs Nicole Carrillo and Mirasol Gomez, will guide you through four seasonal and creative courses, paired with four of our newly released wines.
If you've attended an asado with the Forage Sisters before, you know that the experience is one to remember. Nicole and Mirasol will get the coals hot early in the day and cook within sight, and we will serve up wines that quell the heat and pair perfectly with their menu.
The Menu
Welcome Bite
Crostini, Summer Squash Butter, Crispy Prosciutto, Herbs
Rosé of Pinot Gris, The Storm Cellar, West Elks, 2019
On the Table
Grilled Pan Bread, Olive Tapenade, Pink Salt, Smoked Tomato Jam
First Course
Summer Greens, Roasted Potatoes, Fennel, Toasted Almonds, Western Culture Shaved Parmesan, Creamy Lemon Dressing
M+M (Dry Muscat + Malvasia Bianca), The Storm Cellar, Grand Valley, 2019
Second Course
Cedar-Plank Cedar Springs Trout, Lemon + Caper Aioli, Radish Slaw
Grilled Corn, Chimichurri Butter, Fresh Cheese
Dry Riesling, The Storm Cellar, West Elks, 2019
Third Course
Lamb Asador, Roasted Cherries, Red Wine Mushrooms
Cast Iron Ratatouille, Summer Pesto
Rosé of St. Vincent, The Storm Cellar, Grand Valley, 2019
Sweet Course
Olive Oil Cake, Dulce de Leche, Crème Fraîche, Wine-Soaked Blackberries
Reserve Riesling, The Storm Cellar, West Elks, 2018
Notes
We are dining outside, so we suggest bringing a hat and wearing sunscreen, even thought we will be dining under a covered tent. The sun is intense here on Sunshine Mesa!
Please let us know of any dietary restrictions, as we can accommodate them.
We are adhering to proper social distancing guidelines and are only seating groups together who make joint reservations. Tables will be adequately spaced to ensure safety.
Should we have to cancel for any future, state-mandated restrictions, all tickets will be refunded with as much notice as possible.
Our team will be wearing masks and are ensuring the cleanliness of the premises. Masks are encouraged but not required at your table, once you are seated. We appreciate your cooperation for the safety of our team, you and your guests, and your neighbors.
Please be aware that Runzel Gulch Road has two dramatic switchbacks, and that parking at the winery is limited. We encourage joint parties to carpool, in order to save space.
Be respectful of our neighbors and yield to downhill traffic. Drive slowly and carefully, since there are blind spots along this dirt road.
This is a working farm, so we are unable to accommodate children or pets at this event.
Please call us directly, if you have any further questions or concerns at 970.589.3142.
We are looking forward to hosting this incredible wine and food lineup with you in our beautiful North Fork Valley!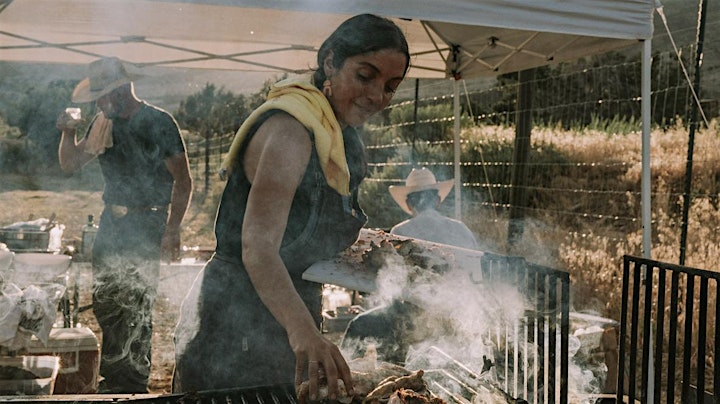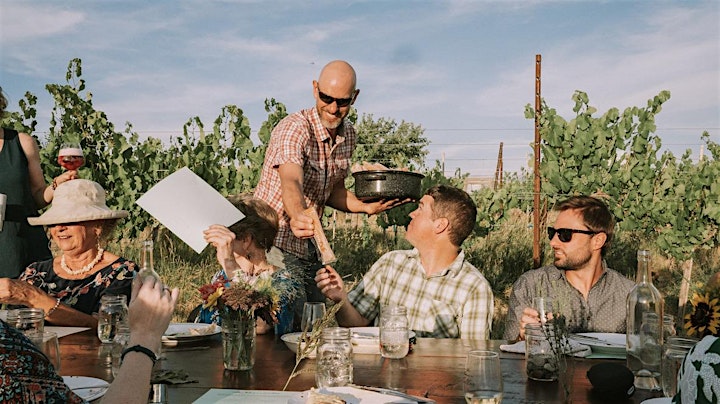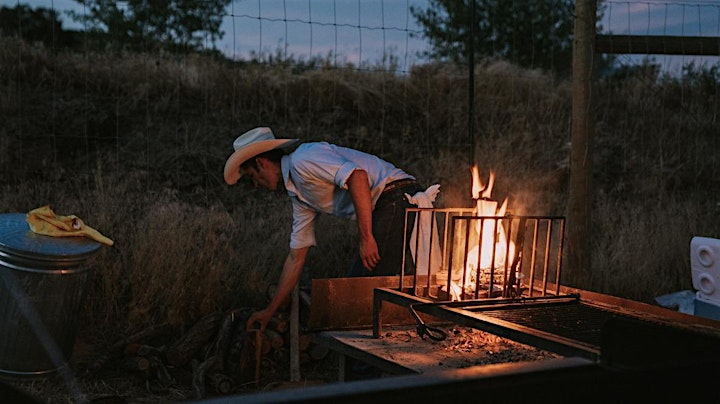 Meet the Forage Sisters
"We are Mirasol and Nicole. Though we are technically business partners, we are truly like sisters. Our shared love for curating events focused on food from local, Western Slope farms led us to create Forage Sisters. We are inspired by our backgrounds of Italian and Argentinian earthen and simplistic styles of food, the spirit of Colorado, our love for sustainable living, and above all, our love for people, community and gathering."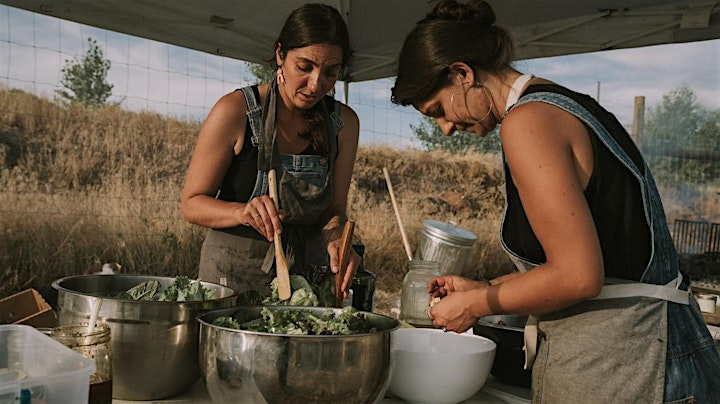 Meet the Winemakers
Jayme Henderson and Steve Steese spent many years in the Denver restaurant scene, as managers, sommeliers, mixologists, event planners, and wine directors. They have led wine dinners with world-famous producers, interned and studied throughout the broader wine world, written wine articles for numerous publications, and led workshops and tasting seminars throughout their careers.
In the summer of 2019, they released their first vintage of high-elevation white and rosé wines, under their label, The Storm Cellar, to high acclaim. Their clean, aromatic, crisp wines have been featured in The Wall Street Journal, Wine Spectator, and the Colorado Governor's Cup Collection. Together, they farm 16 acres in the West Elks AVA in Hotchkiss, Colorado, with an emphasis on quality in both farming and winemaking.