Description
{THE STNDRD} w/ DJ HBK: Friday, October 4th – Airis Lounge • Northern Liberties / 628 N Front Street • Philadelphia, PA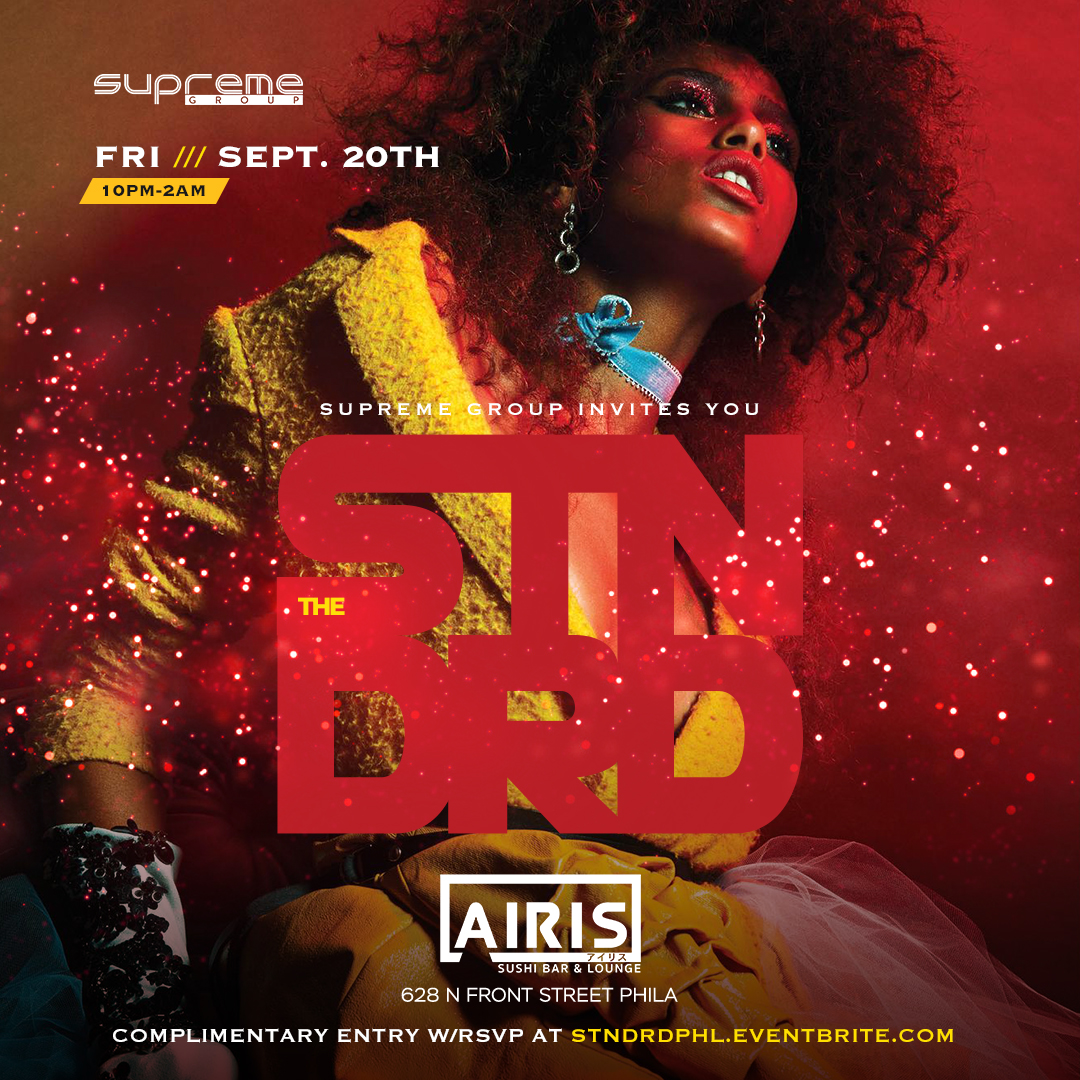 Join us on Each and every Friday at the beautiful and chic Airis Lounge! For The STNDRD a nightlife experience like no other for the upper echelon. Featuring the TrI-states Hottest DJs. So Come party with Philly's elite movers, shakers and socialites. We are setting THE STNDRD for Philly Nightlife
VENUE
This nightclub features an elegant ambiance setting, a state of the art sound system, artfully constructed cocktails, and a relentless pursuit of customer service. The multilevel venue interior is suitable for intimate gatherings; a sophisticated birthday celebration; or simply an after-work unwind with friends. With a focus on well-appointed VIP seating – truly private booths that feature an extensive bottle service menu – Supreme Group invites you to experience an irresistible combination of style, luxury and customer service in Philadelphia.
Come experience nightlife as you have never seen before with a twist of nostalgia, as we feature the elite DJs and hosts in the Philly Tri-State area.
w. Supreme Group
w. FREE before 11 pm w/RSVP
w. $150 Ciroc & Hennessy Bottles
w. Late Night Food Menu & Hookah
w. Aura Lounge, 628 N Front Street, Philadelphia, PA
w. Bottle Service & Birthdays 215-760-2691.
For bottle service or birthday parties or large groups please contact us at 215-760-2691 or email supremegroupphl@hotmail.com f