The Still Tide w/ South of France
About this event
THE STILL TIDE
Anna Morsett has never been in one place for too long. Whether traveling in her mind or in actual transit, she has always been searching for the steadiness that her band name implies: The Still Tide.
While Morsett's project has gone through several iterations, hometowns and releases, the one constant has always been her honest, intentional and luminous brand of indie rock. Influenced as much by growing up in the Pacific Northwest as by her experiences traveling the globe as a guitar tech for artists such as The Tallest Man on Earth and Kaki King, The Still Tide is Morsett's true and heartfelt landing place for her confessional lyrics and intricate guitar work.
With the use of alternate tunings, uncommon capos and a sea of reverb as the signature underpinning for her dynamic voice, Morsett has carved out a space that seems as much for herself as it is for us. "Writing and playing music has always made me feel like I belonged to something other, something beyond myself. It always had the answer before I could think of the question and settled me in the world, made sense of it, of myself. I feel like I'm still making music for my own heart just as much as I am for the hearts of others, hoping they might be carried by it as much as I've been".
From her early days of playing deserted open mics in Portland to years spent singing along with the echoes of stairwells and bathrooms of converted factory buildings in Brooklyn, Morsett has indeed been carried by music, much of it her own. Having sung her songs from west to east, over to Europe and back again, she has come a long way from those youthful beginnings. Whether playing out now with the full band or soulfully on her own, Morsett's engaging live performances are evidence of miles traveled and of the seasoned musician she's become along the way.
SOUTH OF FRANCE
If you've been paying attention to the indie rock scene, you've probably heard the name South of France before. Denver-based frontman and composer Jeff Cormack has been hard at it for a while, racking up accomplishments like opening for Flaming Lips and Portugal the Man, songs featured in shows Bojack Horseman and Shameless, and a recent live performance on NPR. Remember That Cool Thing We Did is the first full-length record from South of France, and it's a sunny culmination of years of toil, detours and dedication to the craft.
"I'm an album guy, I'm old school that way," Cormack says. "I'm obsessed with long 90s albums with secret tracks. I love when it feels like you're peeling back layers and layers as you listen to something from front to back, like you're getting deeper into someone's brain."
It's been a long road for South of France. For many unforeseen reasons the project has taken years to find it's way into releasing a full length album, with songwriter Cormack churning out over 40 songs while touring and eventually "getting down to work" as an indie rocker at his home studio. Cormack wrote, performed, produced, mixed, and mastered all of the tracks with the exception of hiring Nate Barnes to lay down some of the drums. Remember That Cool Thing We Did - named after a phrase that often triggers a sweet trip down memory lane - is a 14-track upbeat journey lined with nostalgic vibes and catchy hooks; all the jangle and swagger that takes you back to the carefree.
21+ Doors at 8 PM
Photo by Jeff Davenport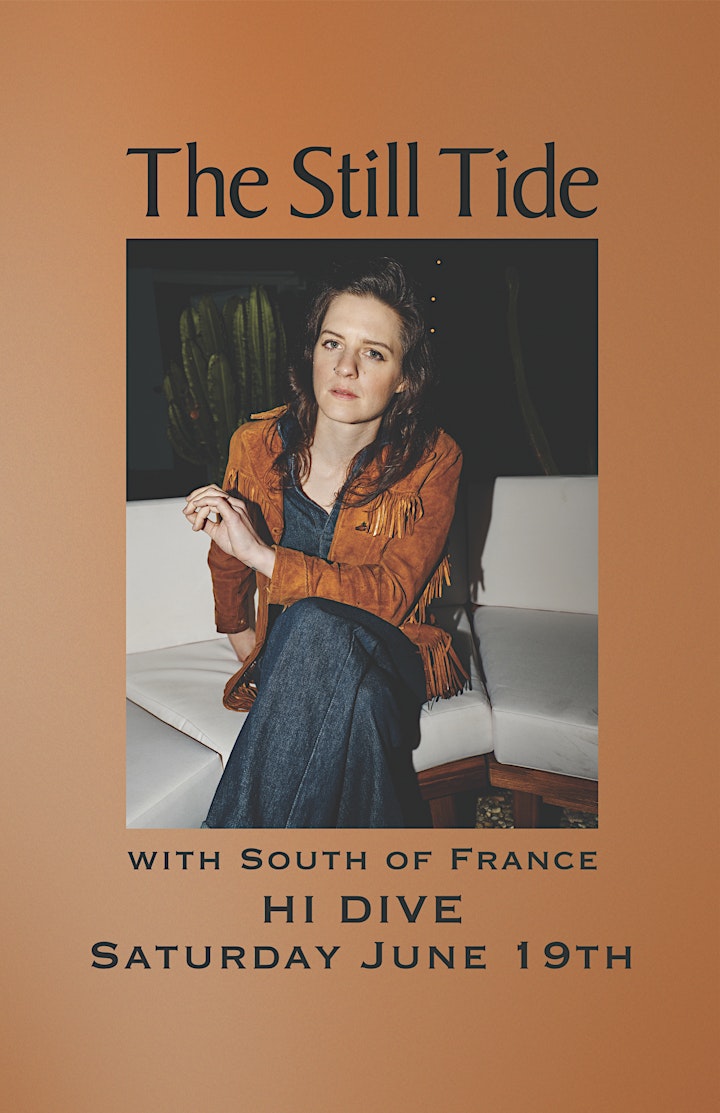 Performers
Date and time
Location
Refund policy