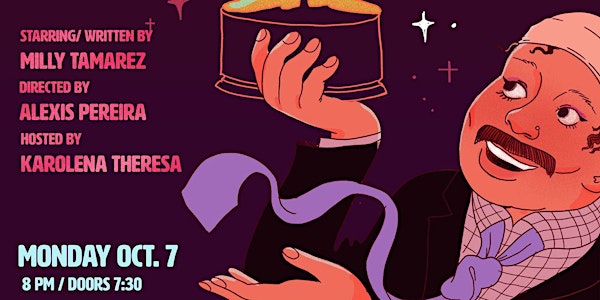 The Steve Harvey Lifetime Achievement Awards with Milly Tamarez
Milly Tamarez, Karolena Theresa, Larry Owens, Shalewa Sharpe, RJ O'Brien
Performers
Larry Owens, Shalewa Sharpe, Frank Marasco
Location
Union Hall
702 Union St.
Brooklyn, NY 11215
The Steve Harvey Lifetime Achievement Awards with Milly Tamarez
About this event
In a gala celebrating the achievements of media personality Steve Harvey (Milly Tamarez) takes a look at his past as a Talk show host, sitcom star, Miss Universe announcer and lecturer and begs the question "Should we actually be celebrating this man?" (Answer: No).
Directed by Alexis Pereira
Hosted by Karolena Theresa
Featuring RJ O'Brien, Bailey Edwards, Frank Marasco, Cynia Barnwell, Nadia Iqbal, and Kyle Harris
Stand Up by Larry Owens and Shalewa Sharpe
**PLEASE NOTE: This event will be mixed seated/standing. Arrive early for best seat selection.
*Individual performer appearances subject to change without notice.