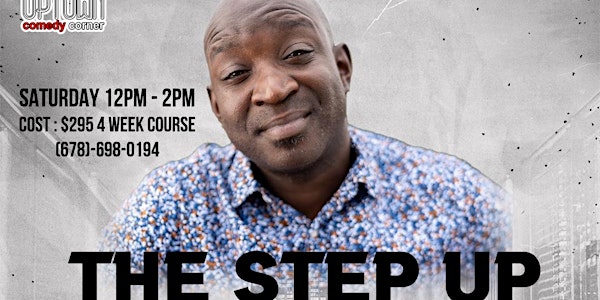 The Step Up: Higher Learning Comedy Courses
Higher Learning Comedy Courses
Location
Atlanta's Original Uptown Comedy Corner (225)
1155 Virginia Ave.
Suite M
Hapeville, GA 30354
The Step Up: Higher Learning Comedy Courses
About this event
JOIN US AT THE WORLD FAMOUS UPTOWN COMEDY CORNER TO LEARN COMEDY FROM THE BEST IN THE BUSINESS (IMPROV,SKETCH, AND STAND UP COMEDY)
About this event
Uptown comedy corner has made Atlanta laugh for over 20 years, Giving opportunities to some of the best comedians in the nation. The home of legends like Don DC Curry, Katt Williams, and Chris Tucker as well as the birth place for the new legacy of comedy. Comedians like Ronnie Jordan, Karlous miller, DC Youngfly and Ashima Franklin are just a few of the comedians building their nationwide brand as we speak.
Uptown comedy corner partnered with C.U.E. Entertainment will be giving entertainers, the office jokester, and yes even the soccer mom the opportunity to learn, network, and take a peek in the uptown comedy corner family. Through improvisation, sketch writing, and stand-up comedy in four weeks we will give you the tools to improve your craft or just have a great time in one of the funniest environments on earth.