Sales Have Ended
Ticket sales have ended
Tickets for this show are no longer available online. Remaining tickets may be available at Taylor Books in Downtown Charleston, West Virginia or at the door. Doors to the lobby of the Culture Center Theater open at 5pm day of show. Doors to the Theater open at 6:30pm.
Sales Have Ended
Ticket sales have ended
Tickets for this show are no longer available online. Remaining tickets may be available at Taylor Books in Downtown Charleston, West Virginia or at the door. Doors to the lobby of the Culture Center Theater open at 5pm day of show. Doors to the Theater open at 6:30pm.
About this Event
They say the only thing consistent about change is…well, that it changes. Whether through design or destiny, that's a precept the SteelDrivers know all too well.
Throughout their career –one that encompasses four highly acclaimed albums and any number of awards and accolades –the band has demonstrated the ability to adapt to change with unwavering persistence. Their's is a lingering legacy defined by quality and consistency. It's one in which they've never stopped looking forward, successfully marshaling their resources for wherever that trajectory takes them.
Ultimately, it's all about the music. "Our dedication and determination remain intact," says singer, songwriter and fiddler Tammy Rogers. "We honor our older music by always putting our focus on the songs. Some people describe our music as being bluegrass based, but the fact is, we're not bound to any one regimen. I liken us to what the Rolling Stones would sound like if they played banjos, fiddles and mandolins – it's that rock-n-roll edge played on traditional instruments. I don't know if that's true, but we are primarily a band that's centered around songwriting and also just happens to have a bluegrass background."
It's a sound The Tennessean once described as "Gutsy, gritty bluegrass songs." The Philadelphia Inquirer put it even more succinctly. "You can call it power-bluegrass or country soul, but whatever you call it, Nashville's Steeldrivers have bushels of it."In fact, The SteelDrivers' success lies in their consistent growth and ability to reinvent their regimen.
The band plays approximately 75 shows a year, including major festival appearances at Bonnaroo, Merlefest, Wintergrass, Bristol Rhythm and Roots and Telluride Bluegrass Festival. It's their populist approach that finds their devotees — self-proclaimed "SteelHeads"– traveling hundreds of miles to see them in repeat performances. "It's hard to believe it's been ten years since our first album," Rogers muses. "And yet, even with all the change and transition, we still have the same joy and enthusiasm that we did in the beginning.
Even as the trajectory changes, the story continues to unfold."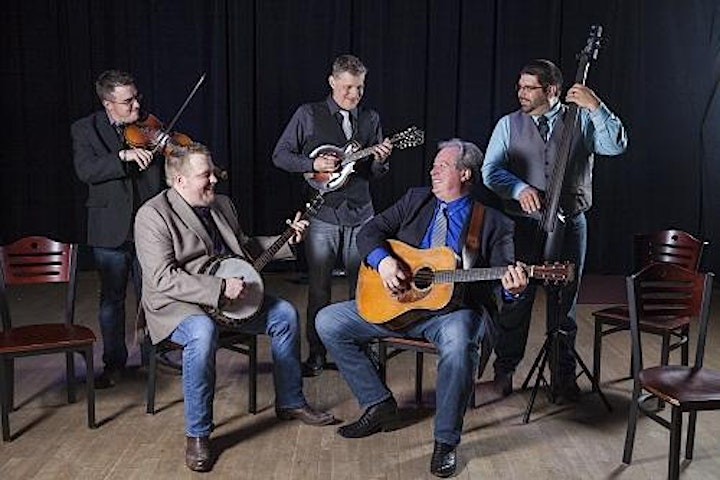 For over twenty-eight years, Russell Moore & IIIrd Tyme Out have been touring and releasing great, original bluegrass music. After spending some formative years as a member of Doyle Lawson & Quicksilver (and recording some legendary bluegrass music in the process), Russell Moore formed IIIrd Tyme Out in 1991, and bluegrass music hasn't been the same since. IIIrd Tyme Out helped to usher in a new era of youthful, energetic bluegrass, and established a unique sound that has lasted well into the 21st century. Now, nearly three decades later, Russell Moore & IIIrd Tyme Out are still one of the most in demand bluegrass bands on the circuit today.
The current 3TO lineup includes a mix bluegrass veterans and some of the music's hottest young pickers. Wayne Benson has been a member of IIIrd Tyme Out for years, and has remained among the top mandolin players in bluegrass for over two decades. Keith McKinnon plays a mean five-string banjo, and Nathan Aldridge's traditional fiddle style gets audiences on their feet. Dustin Pyrtle is the band's newest member, playing bass and singing stellar harmony. The culmination of talent has made for one of the most exciting 3TO lineups to date.
Russell's zeal and hunger for creating original bluegrass music is inspiring. "I'm loving what we're doing. I'm so grateful that I get to go out here week in and week out and perform up to, not only other people's' expectations, but also to my expectations."
IIIrd Tyme Out has been named IBMA's Vocal Group of the Year seven times, with Russell being the most-awarded male vocalist in the history of the International Bluegrass Music Awards (six awards and counting). After more than a quarter-century of fronting his own band, and having nothing left to prove to anyone regarding his band's place among bluegrass' elite, most folks would begin to coast and play it safe. Not Russell. He is as eager as ever to push his and his band's limits. "I want to perform well. If I couldn't do that I probably wouldn't be out here running up and down the roads playing music because it's that important to me." He also (thankfully) shows no signs of slowing down. "I'm having the time of my life and am loving what I'm doing. I'll keep on doing it as long as I'm physically able to produce what people want to hear and what satisfies me as well."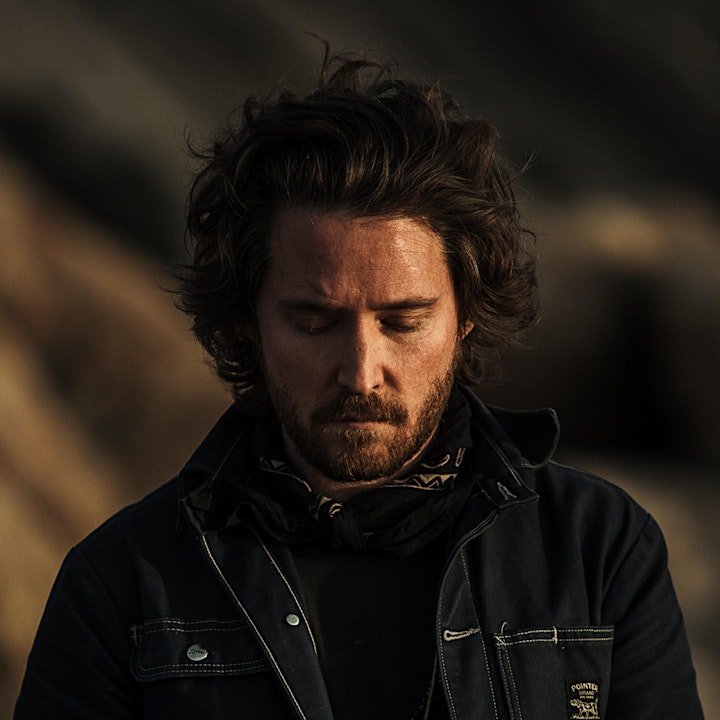 Known for incendiary performances and his own blend of fingerpicked guitar, howled laments, and southern gothic lyrics, Stelling has toured the United States and Europe extensively.
After self-releasing the albums 'Songs of Praise and Scorn' (2012), and 'False Cities' (2013), Stelling released 'Labor Against Waste' (2015), and 'Itinerant Arias' (2017) on the Anti-Records label.
He has been featured on NPR's Tiny Desk series, performed on CBS This Morning, and is a frequent performer at the Newport Folk Festival.
His next album is slated for release in February of 2020.
When not playing guitar he can be found walking his fierce hound, Ida Mae.
*************************************************************************************************************************************
"The richly layered storytelling of John Prine, the croon-to-howl hybrid vocal of Tom Waits and Glen Hansard, and an intricately finger-picked guitar style that lands somewhere between Lead Belly and Lindsey Buckingham" - Rolling Stone
"He's a singer with the spirit of Woody Guthrie both deep within and showing on his sleeve." - Bob Boilen // NPR Music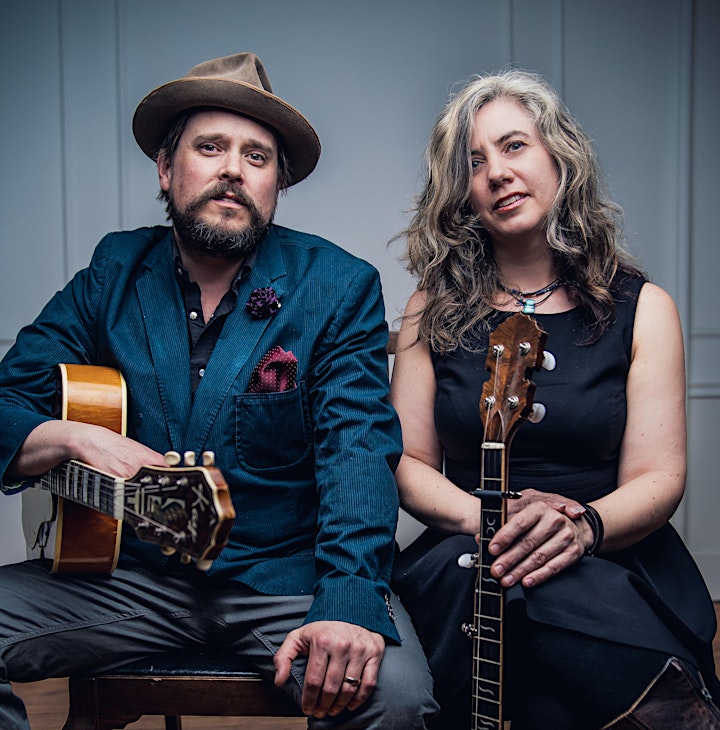 Roots powerhouse duo The Small Glories are Cara Luft & JD Edwards, a musical tour-de-force partnership planted on the Canadian Prairies. Thrown together purely by accident for an anniversary show at Winnipeg's venerable West End Cultural Centre, The Small Glories could almost make you believe in fate.
With a stage banter striking a unique balance between slapstick and sermon, these veteran singer-songwriters have a way of making time disappear, rooms shrink, and audiences feel as they are right there on the stage with the band — writing the songs, living the songs, performing the songs. It's not uncommon for listeners to find themselves laughing, dancing, crying, or caught up in a good ol' fashioned sing-along. "We're folk singers, we try to write stuff that people can relate to," says Edwards, whose looming stage presence and penetrating eyes find him the yin to Luft's petite, snort-laughing yang. The material of a Small Glories concert is welcoming in terms of subject, folk-pop melody and instrumentation — songs of love, loss, and environment, delivered with soaring, interwoven vocals on various combinations of stomping clawhammer banjo, guitar and harmonica. However, a Small Glories performance is really about what happens in-between the songs. "The feedback we get from a lot of audiences is that it's not just about the music for them," Luft says. "It's the whole package."
Performers
Date and Time
Location
Refund Policy