THE STATE OF THE STORY, 2020

Thursday, February 13, 2020 from 6:30 PM to 8:30 PM (EST)
Event Details
Presented by Megan Cunningham
CEO and Founder, Magnet Media
When Megan Cunningham's Magnet Media researched global trends for their report, "The State of the Story," they found that successful producers were embracing new tools and techniques such as podcasts, purpose-driven narratives, and influencer collaboration to expand their reach and improve engagement. A new frontier of cross-platform storytelling was emerging that was more social, more mobile, more visual, and more authentically true to the filmmakers who were creating it. Cunningham will discuss these developments and what they mean for independent filmmaking.

     * As media divides into fragments and companies diversify their messaging, what are the new opportunities for filmmakers?
     * How do filmmakers access these new opportunities?

     * What kinds of stories succeed in this market?
     * What are the elements of a pitch that will sell a story idea that crosses platforms and technologies?


Join us to hear about the new possibilities and business potential for storytelling.


"The power of a well-told story distributed in a strategic way can change minds and overturn industries, and the playbook is being written today."

Program: THE STATE OF THE STORY, 2020
Date and Time: Thursday, February 13, 6:30 PM - 8:30 PM
Location: New York Foundation for the Arts, 20 Jay Street, Suite 740, Brooklyn, NY 11201
Cost: $15 for NYFA-affiliated artists (Fiscally Sponsored, NYSCA/NYFA Artist Fellows, Immigrant Artist Mentoring Program Artists; NYC Women's Fund recipients) and $20 for the general public
Register: https://nyfastory.eventbrite.com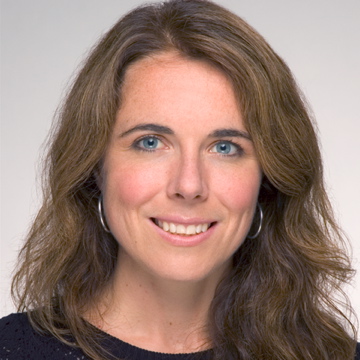 Megan Cunningham is the Founder and CEO of Magnet Media, a global brand content studio. She speaks on trends in media and marketing -- with a specific focus on how data informs the storytelling process to drive measurable impact. Magnet's mission is to tell stories that matter. For the past decade, the team has been dedicated to diversity and inclusion in media and tech. Cunningham is the author of The Art of the Documentary and was a mentor at The MacArthur Foundation's Bay Area Video Coalition. She professionally mentors two groups of women: female directors through Chicken & Egg Pictures and female startup founders through Rent the Runway's Project Entrepreneur. Recently, Cunningham was recognized with a Cynopsis Top Women in Digital award. She's spoken at The Sundance Film Festival, The Wharton School of Business, The NYU Stern School of Business, SXSW, CES, NAB, and was the keynote speaker at The NewTV Kongress in Hamburg.  https://www.magnetmediafilms.com/
---
This program is part of NYFA Fiscal Sponsorship, which increases funding opportunities for individual artists and emerging arts organizations in all disciplines by allowing them to raise funds using NYFA's tax-exempt status as a 501(c)(3)-classified organization.  
Closest Subway to 20 Jay Street
* F to York Street station.
Relatively Close Subway
* A to High Street / Brooklyn Bridge station
Image Credit: Ronald Amstutz (Fellow in Video/Film '15), "re:enact," 2005
Save This Event
When & Where

New York Foundation for the Arts
20 Jay Street, Suite 740
Brooklyn, NY 11201


Thursday, February 13, 2020 from 6:30 PM to 8:30 PM (EST)
Add to my calendar