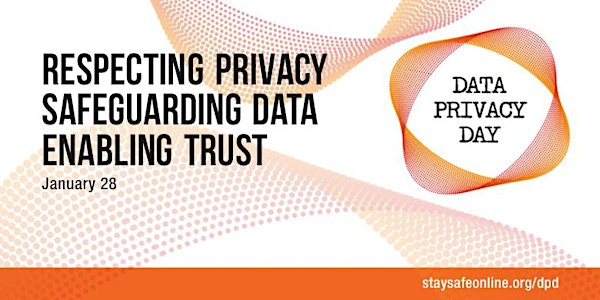 The State of Privacy
When and where
Location
The Pew Charitable Trusts 901 E Street, NW Americas Room Washington, , DC 20004
Description
The State of Privacy
In 2015, there were impactful as well as pivotal changes regarding privacy in the U.S. and abroad. As the state of privacy continues to evolve rapidly it's becoming more mainstream with increased awareness and changing expectations from consumers and business. In honor of Data Privacy Day, in partnership with the Computers, Privacy and Data Protection Conference, the National Cyber Security Alliance will host revered leaders from both sides of the Atlantic to initiate a practical and solutions-focused dialogue addressing the current state and future of privacy.
---
Agenda:



10:30 a.m. ET - Introductions and Welcoming Remarks
10:35 a.m. ET - Keynote:

Caroline Vicini, Deputy Head of Delegation, Delegation of the European Union to the United States



10:50 a.m. ET - Consumer's View of Privacy: Influencing Business and Driving Change

U.S. consumer awareness about privacy continues to progress. A recent NCSA study revealed 77 percent of people feel it is extremely or very important that companies have easy to understand and accessible information about what personal information is collected about them, how it is used and with whom it is shared. How will consumers' perceptions effect how business approaches privacy and drive change?
11:50 a.m. ET - Lunch

12:30 p.m. ET / 18:30 CET - Developing a Sustainable 'Big Data' Ecosystem - Diverse Approaches to the Privacy Economy (Transatlantic dialogue between speakers in D.C. and in Brussels at the Computer, Privacy and Data Protection Conference)
The potential societal and economic benefits of big data are substantial; however there is also a potential negative impact, which requires careful management. How do we develop a sustainable ecosystem that utilizes new technologies, spurs innovation, respects equality and privacy? Speakers from diverse perspectives will have a new and informed transatlantic discussion surrounding mutual approaches to big data and privacy.
2:00 p.m. ET / 20:00 CET - Closing remarks
---
Speakers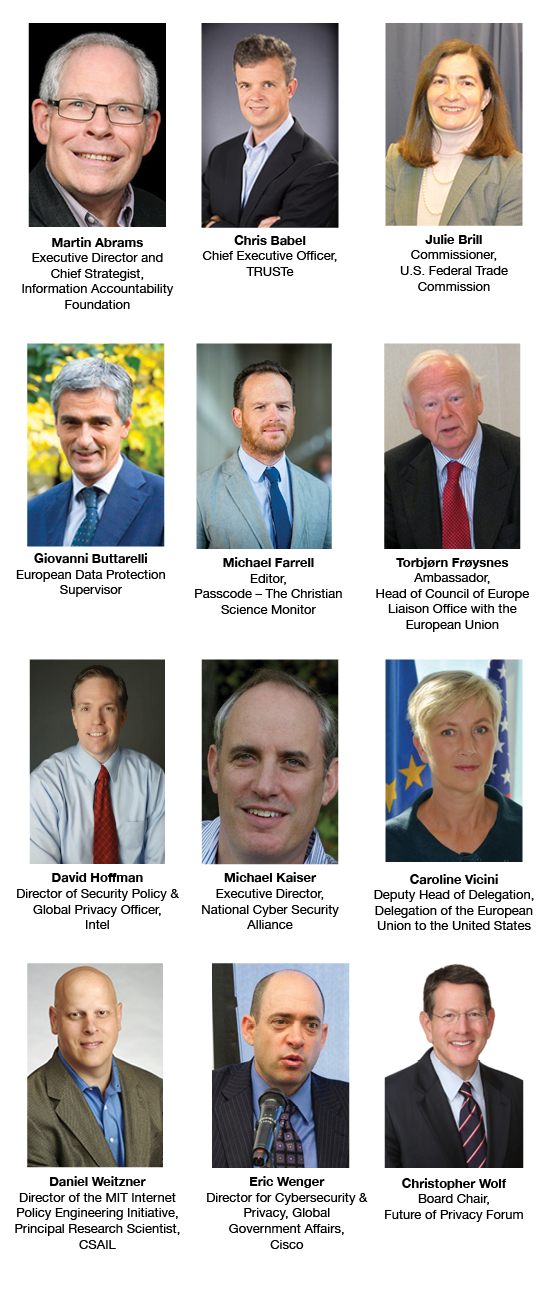 ---
Thank you to our sponsors!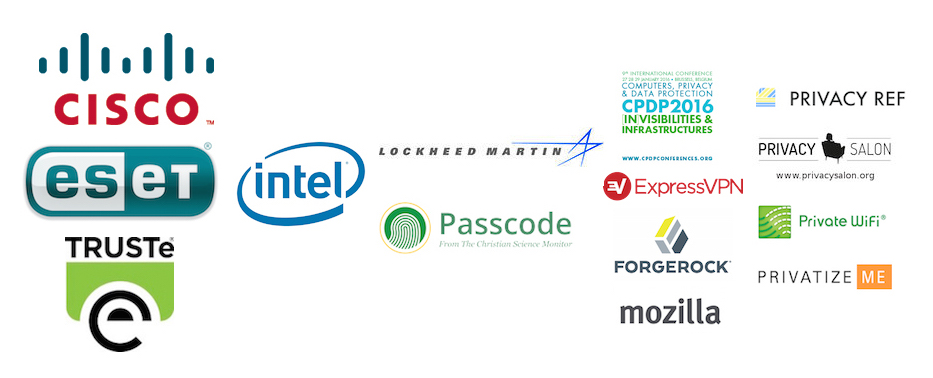 About NCSA's STOP. THINK. CONNECT. Privacy Awareness Campaign
The National Cyber Security Alliance's (NCSA) privacy awareness campaign is an integral component of STOP. THINK. CONNECT. ‒ the global online safety, security and privacy campaign. Data Privacy Day is the signature event for the campaign and is officially organized by NCSA in North America. Data Privacy Day began in the United States and Canada in January 2008 as an extension of the Data Protection Day celebration in Europe. Cisco, ESET and TRUSTe are Leading Sponsors of the 2016 privacy awareness campaign. Intel is a Contributing Sponsor. Lockheed Martin and Passcode are Participating Sponsors. Supporting Sponsors include CPDP2016, ExpressVPN, ForgeRock, Mozilla, Privacy Ref, Privacy Salon, PRIVATIZE ME and PRIVATE WiFi. The hashtag for NCSA's privacy campaign efforts is #PrivacyAware. Learn more about the #PrivacyAware campaign at: https://www.staysafeonline.org/data-privacy-day/landing/