The State of Mobile Advertising

Thursday, July 12, 2012 from 6:30 PM to 8:30 PM (EDT)
Event Details
The State of Mobile Advertising
Nihal Mehta, Co-founder & CEO, LocalResponse and Founding Partner, ENIAC Ventures
Thursday, July 12th from 6:30 - 8:30 PM
While at Motorola, Martin Cooper - inventor of the first ever mobile phone in 1973 probably had probably did not have the foresight to know that he would become the father of a $11 billion dollar industry, some 30 years later. Although, a relatively new industry, mobile technology has provided the marketing industry with a platform to reach audiences within seconds, and receive real time responses. From the first SMS text message sent in Finland in 1994 to real-time advertisements in 2012, using mobile technology, there is much to be discovered.

Nihal Mehta, co-founder and CEO of LocalReponse, formerly Buzzd, will provide an account of the mobile advertising industry, future trends and how he has been able to create companies that capitalize on this new industry. If you're an entrepreneur, marketing guru or VC, this discussion was created for you.  

The Agenda:
6:30 - 7:30 PM - Nihal shares his thoughts on the state of mobile advertising and his journey in becoming one of the most sought after mobile advertising genuises.

7:30 - 8:30 PM - Q&A, drinking and networking
Maestro's Credentials: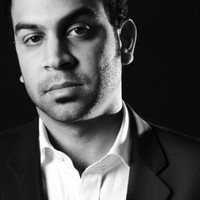 With over 12 years experience in innovating marketing technologies through founding five startups to date, 
Nihal Mehta
, is a noted expert in the emerging adoption of mobile technologies for media properties and consumer brands. Named a top 25 "Up-And-Coming Startup CEO in New York" in 2012 by Business Insider, a 2012 AlwaysOn "Power Player NYC," a top 10 NYC 'Game Changer' in the 2010 New York Enterprise Report, one of twenty RCR Wireless News 'Mobile Movers and Shakers' in 2008, a BusinessWeek 'M-Commerce Baron' in 2006 and named one of AdAge's 'Top 20 Marketers in Their 20s' in 2005, Nihal is currently CEO and co-founder of LocalResponse, Inc. which helps marketers respond to real-time consumer intent. Prior to LocalResponse, (which pivoted from buzzd, a leading real-time city guide), Nihal founded ipsh!, one of the first full-service mobile marketing agencies in 2001, which he sold to Omnicom (NYSE: OMC) in 2005.
Nihal is also a Founding General Partner at the world's first venture fund focused on mobile startups, ENIAC Ventures; a Founding Partner of the India Internet Group which incubates and invests in Indian startups; and is an active angel investor including investments/advisories in Admob (sold to Google), Greystripe (sold to Valueclick), Movoxx (sold to Adenyo).
Nihal graduated from the University of Pennsylvania with a BA in Philosophy and a BSE in Computer Science.
When & Where

Sunshine Tribeca
12 Desbrosses St
New York, NY 10013


Thursday, July 12, 2012 from 6:30 PM to 8:30 PM (EDT)
Add to my calendar
Organizer
Maestro
Maestro is an ecosystem of influential entrepreneurs and business leaders driven to share their expertise with entrepreneurs seeking practical knowledge and clear direction in real-time. We've developed educational programming in the areas of entrepreneurship, design, technology and personal development to assist entrepreneurs create sustainable companies.
The State of Mobile Advertising