Description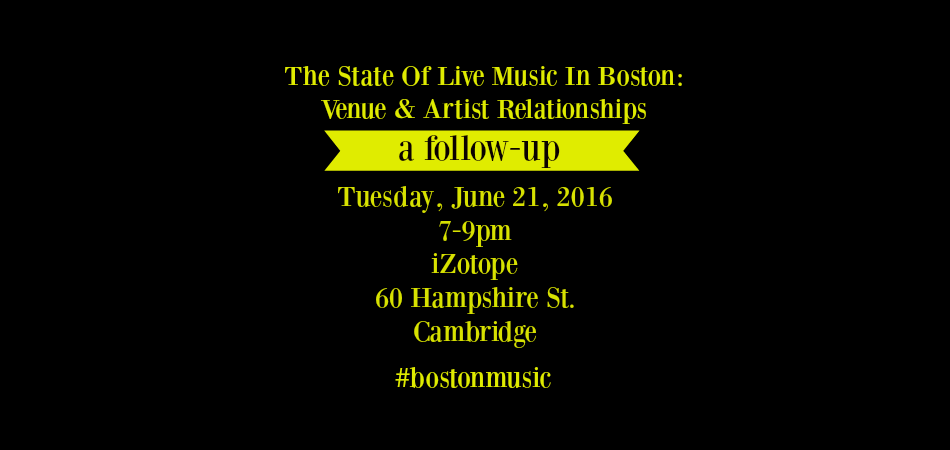 The State Of Live Music In Boston: Venue & Artist Relationships, a follow-up from the May forum.
Tuesday, June 21 from 7-9pm
Kendall Square T stop on the Red Line
Metered on-street parking
Free event. Please RSVP.
In this follow-up session, we will moderate a structured discussion with items - per your feedback - to include:
-buidling relationships between artists and venues
-how deals and payouts work
-playing outside of Boston
-working to bridge gaps and build partnerhips between all generations of aritsts
Other topics will be addressed in future meet ups. Topic of this discussion is venue & artist relationships.
Alyssa Spector, Lysten Boston
Aaron Gray, Grayskull Booking
Jason Trefts, Middle East Club Cambridge & Illegally Blind Presents
Ryan Agate, RTT Presents & O'Brien's Allston
Moderators: Anngelle Wood, Kevin Hoskins, Steve Theo