Actions and Detail Panel
The State of Federal Procurement: A Candid Conversation with Rob Coen of FE...
Thu, June 22, 2017, 4:00 PM – 6:00 PM EDT
Description
The State of Federal Procurement: A Candid (off the record) conversation with Rob Coen of FEDSIM
FEDSIM is part of the Assisted Acquisition Service at GSA and is responsible for helping government agencies with major acquisitions, either helping them set up a contract and possibly manage the contract, or aim them at an existing contract. FEDSIM influences billions in IT spend every year. Rob Coen managed the NITAAC GWACs (CIO-CS, CIO-SP3 and CIO-SP3 Small Business) for over 6 sixs until moving to FEDSIM last fall.
Join the HTC B2G interview with Mr Coen for insight on how the government buys and how you can improve your game.
Moderator: Mark Amtower, Amtower & Company

Mark Amtower is a consultant, speaker, industry spokesperson, business best-selling author, columnist and radio host. He is among the most recognized and quoted professionals in the government market. Guy Timberlake dubbed him "the Godfather of government marketing" and the industry veteran Bob Gosselin called him the "best of the best of government marketing gurus." He was selected by BtoB magazine as one of the Top 100 Business Marketers in the United States 2008 and his LinkedIn profile was selected as one of the seven best (out of 50 million) in the 2009 contest, Rock the World with Your Online Presence.
He advises small, medium and large companies on all facets of marketing to the government. He specializes in helping companies develop thought leadership positions in a defined niche and leveraging social media to gain targeted visibility in the government contracting market. His expertise in both marketing to the government and LinkedIn makes him a sought after consultant, keynote, luncheon and workshop speaker.
Featured Guest: Rob Coen, GSA FEDSIM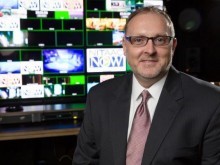 Rob Coen serves as the Director of Strategy for GSA FEDSIM. In this role, Rob manages strategic partnerships with federal customer agencies and industry partners, develops innovative acquisition programs, and directs FEDSIM's expansion efforts in both the civilian and defense sectors.
Prior to joining GSA, Rob served as the director of the NIH Information Technology Acquisition and Assessment Center (NITAAC), where he oversaw a team of seventy-five individuals dedicated to managing three GWAC contracts and an assisted acquisition program. During his tenure, Rob was responsible for transforming the NITAAC offerings from a single-service line of business to a full-service strategic program dedicated to customer service, quality, outreach, and business development - a move that brought NITAAC from under $100 million to over $5 billion annually.
Rob holds FAC-C III and FAC COR II certifications. He is involved in numerous professional organizations, serving on the Board of Advisors for NCMA as well as an ACT/IAC fellow and 2012 Partner Program graduate. Additionally, Rob serves as the Government Chair for the FEDSIM Industry Advisory Council.
Registration closes on May 30 at midnight.
keyword: htc, mce, and tech