Description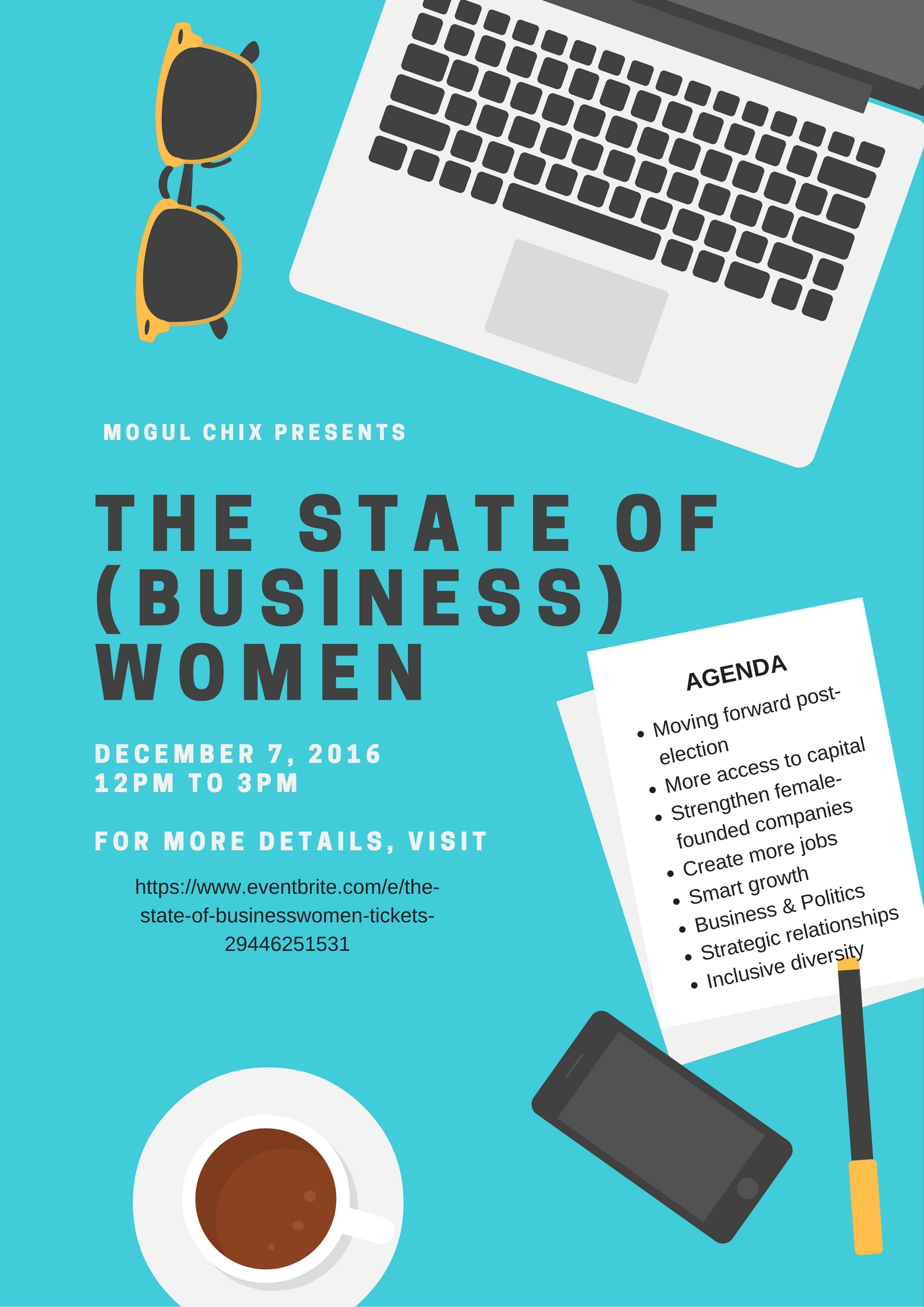 Election 2016 has been the most explosive election we've ever witnessed. Regardless of how you voted, we all needed some time to decompress to come to terms with our own feelings and get our head wrapped around the new direction our country has taken. Some are happy, some are furious, and some are indifferent. Right, wrong or otherwise, as businesswomen we have to move forward. How that looks depends a lot on how we come together and get past the divide that has been forged into the country and even between us as women.
The fact is we still have companies to run, children to care for, food to put on the table, clients to serve and inequities to address. There is still tighter access to capital/investments to grow businesses. There are still norms to challenge in various industries. There is still a generation of upcoming women who need direction and reassurance that women in business won't be silenced or overlooked. Somehow we have to process our own feelings and be able to hear the opposing opinions of other women.
Mogul Chix invites you to participate in the State of (Business)Women Summit on Wednesday, December 7, 2016 from 12PM-3PM EST and it is free. This summit will be held via livestream on Google+ Hangouts On Air. You'll also be able to dial-in by phone to listen if can't log in.
On the Agenda:
Moving forward post-election
More access to capital
Strengthen female-founded companies
Create more jobs
Smart growth
Business & Politics
Strategic relationships
Inclusive diversity
We have some incredible panelists ready to get down to business and help you map out a strategy to move forward towards growth and success.
#StateofBizWomen #WomenEntrepreneurs #FemaleFounders