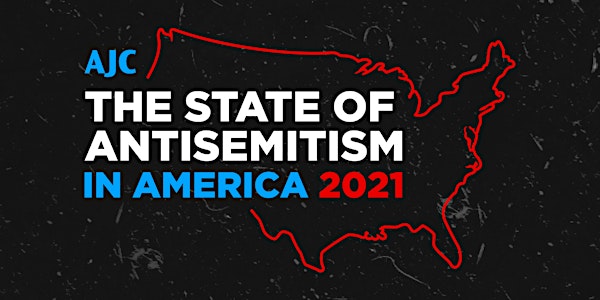 The State of Antisemitism
The State of Antisemitism - Thursday, February 10 @ 7 p.m.
About this event
American Jewish Committee's (AJC) annual State of Antisemitism in America report, released on October 25, 2021, includes the largest-ever surveys of American Jews and the U.S. general public on antisemitism in America. The report shows deep anxiety among American Jews and divergent views among the general public about the severity of antisemitism in the United States. Parallel surveys of American Jews and the U.S. general public provide a unique opportunity to understand the impact of rising Jew-hatred in America.
The program will be facilitated by Marcia Bronstein, Regional Director, AJC Philadelphia/Southern New Jersey & Karla Bonne, Associate Director, Department of Regional Operations, AJC.
The Jewish Federation's JCRC is pleased to partner with the American Jewish Committee to bring this important program to our community. This program is free to attend, but pre-registration is required via this Eventbrite page; a webinar link will be emailed to all registrants in advance of the program.
*** Note that a final email reminder with an access link will be sent out prior to the program beginning. If you registered by 5 p.m. on February 10, be on the lookout for the email.