Description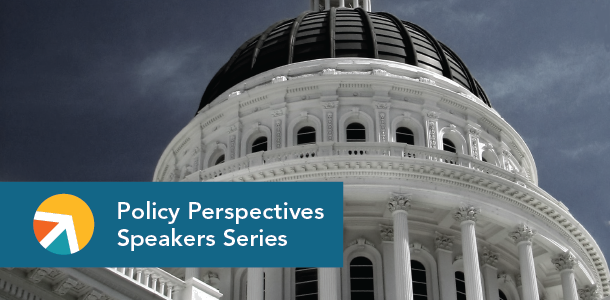 The California Budget & Policy Center is pleased to continue our Policy Perspectives Speakers Series with The State Budget Process and Key Issues to Watch for in 2018. This event will include two sessions:
Part I (9:30 a.m. to 10:45 a.m.)
Dollars and Democracy: An Introduction to the State Budget Process
This first session is geared to those interested in learning about — or refreshing their knowledge of — the basics of California's state budget process, including what happens when, and the roles of the Governor, the Legislature, and the public.
Attendees wishing to skip the first session are welcome to join us for Part II, but event registration is still required.
Part II (11:00 a.m. to 12:30 p.m.)
State Budget Preview: What to Expect in 2018

Set against the backdrop of a challenging federal policy landscape, this session takes a look ahead to the upcoming state budget season. Panelists will explore the key debates that will shape budget choices at the national, state, and local levels and what's at stake for low- and middle-income Californians.
Attendees wishing to come only for Part II are welcome to register and join us just for this second session.
You can also view the entire event remotely via live webcast.
Join the conversation on Twitter at #PolicyPerspectives
Sponsorship opportunities are available. Contact us for details.